The AV-49 Wasp makes its triumphant return in Halo Infinite, and players need to learn how to fly one before jumping in. The Wasp remains the most efficient vehicle in the Halo series, and players can dominate Big Team Battles with this vehicle hovering over enemy Spartans.
The AV-49 Wasp VTOL has two firing modes; one has two machine guns with rapid-fire, and the other launches two missiles with a five-second delay. Getting your hands on one of these is extremely rare in Halo Infinite, but it can turn the tide of any battle. Here's how you can fly a Wasp in Halo Infinite:
Flying Controls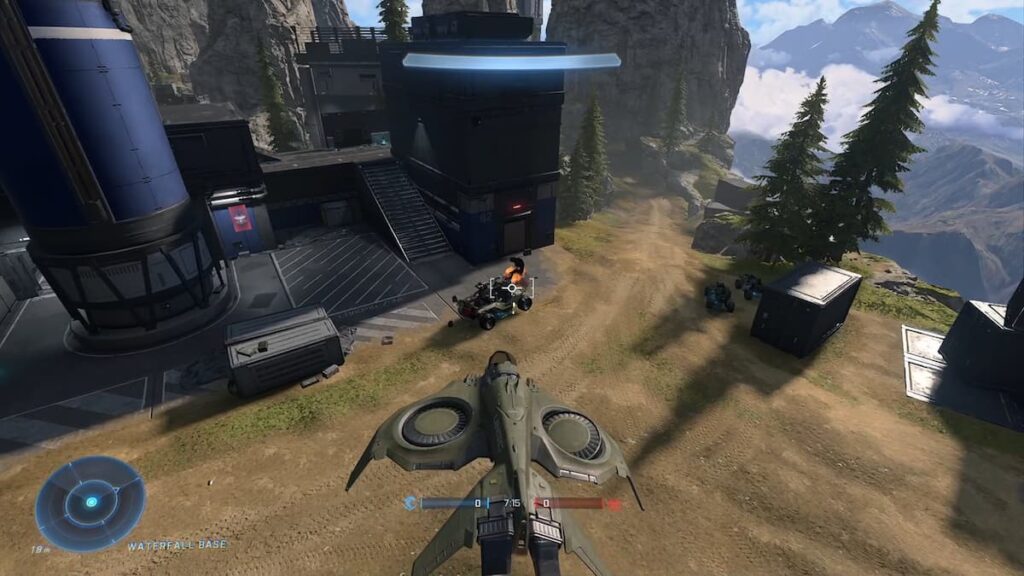 The flying controls for PC players are as follows:
Ascend - Space
Decend - Control
Fire - Mouse button 1
Change Fire Mode - Mouse Wheel Up
Related: How to kill enemies with a Shock Chain in Halo Infinite Multiplayer
Here are the controls for Controller players:
Ascend - RB
Decend - LB
Fire - RT
Change Fire Mode - Y
Wasp spawn location
The AV-49 Wasp is only available in Big Team Battles, and it usually spawns after the match commences. Each team gets one, and players can find it at a helipad around their spawn territory in Halo Infinite. The airship respawns after a few minutes and can be used multiple times in a single match. Although the Wasp only has one seat, players can hop on its wings to jump down on enemy Spartans.
For more Halo information and guides, check out Will Halo Infinite Multiplayer be Free forever? on Pro Game Guides!