The Skyhook Shot is one of the more difficult but impressive achievements to pull off in Halo Infinite. You must grapple a flying vehicle and hijack it in the air to earn the achievement.
First, you must pick up a grappling hook found in item locations around the map. The easiest map to earn the achievement on is Behemoth since a grappling hook, and a Banshee spawns.
Related: How to hijack an enemy vehicle in Halo Infinite Multiplayer
To use the grappling hook, aim at the flying vehicle, press RB on Xbox, and press Q on PC. Once attached, you should automatically start to hijack the vehicle. Once in the vehicle, you will earn the Skyhook Shot achievement.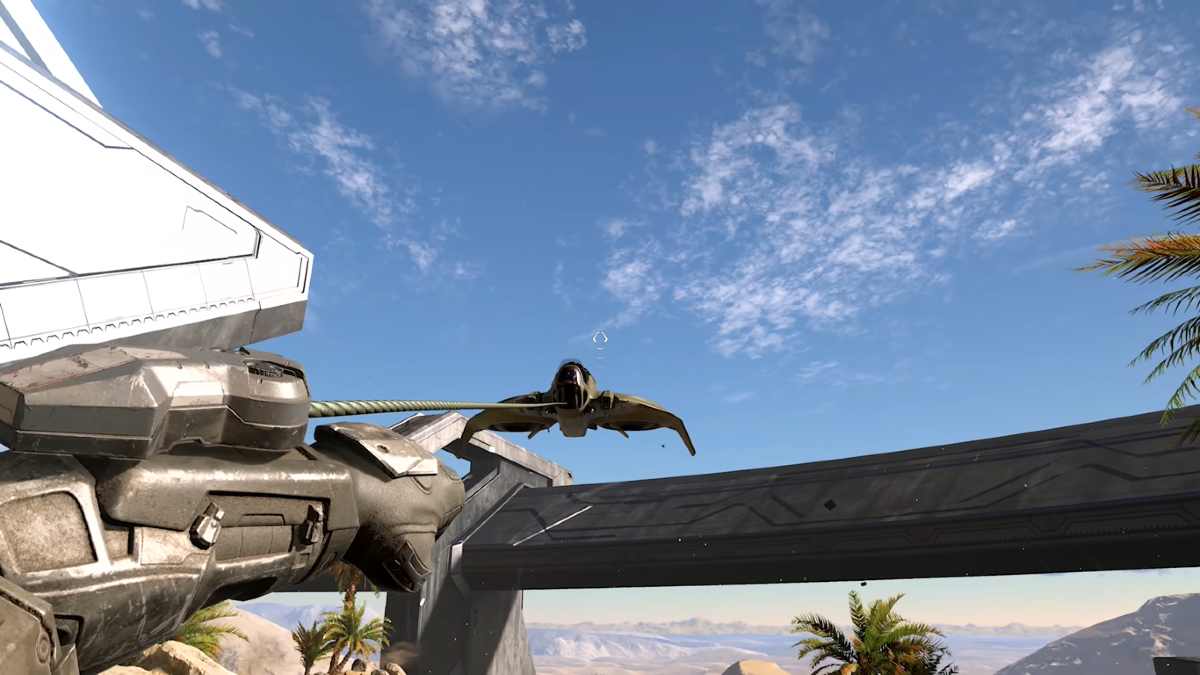 As of the beta, the Big Team Battle is the only game mode to earn this achievement. Getting familiar with the larger maps and where grappling hooks could spawn is a good way to set yourself up to get the achievement quickly.
For more Halo Infinite guides, check out All Weapon Spawn Locations on Live Fire in Halo Infinite Multiplayer on Pro Game Guides.