With the release of Hearthstone's Descent of Dragons nearly upon us, I'm rounding up a bunch of information you might want to know ahead of the launch! We'll be going over release and launch times, free loot you'll be getting, and some other stuff to get you prepared for the new expansion.
Descent of Dragons is the third expansion of the Year of the Dragon! It focuses largely on Dragons thematically, and adds a lot of new Legendary ones including the different Galakronds that will replace the heroes of the classes that have them (Priest, Rogue, Shaman, Warlock, and Warrior). This appears on its face to be a pretty powerful set, which makes sense because year end sets will remain in the meta the shortest amount of time.
What Time Will Descent of Dragons be Releasing/Launching?
These are the unconfirmed launch times, but are based upon previous launches that have all been pretty standard across the board. We'll update this section with the exact times that are given by Blizzard once they are revealed.
NA: December 10th, 10AM PST
EU: December 10th, 7PM CET / December 10th, 6PM GMT
Asia: December 11th, 3AM KST / December 11th, 1AM CST
CN: December 11th, 1AM CST
Decks to Try
Free Stuff in Descent of Dragons
As long as you log into Hearthstone at any point within the first 90 days after the launch of Descent of Dragons you will receive all five Legendary Galakrond cards for free! The additional free stuff has been revealed from datamines. There's a number of quests and login rewards that you'll receive:
Login Rewards
Descent of Dragons is upon us!
A gift from the Father of Dragons himself!
Reward: 3x Descent of Dragons Packs
Galakrond Awaits
Invoke his power now!
Reward: 2x Shield of Galakrond
Quests: Dragons Descend! Chain
It looks like you'll have some quests to complete that will reward you Descent of Dragons, Rise of Shadows, and Saviors of Uldum packs. You'll also get a chance at some gold if you can complete the chain.
Quest 1
Play 30 cards in Play mode.
Reward: 1x Descent of Dragons Pack
Quest 2
Draw 30 cards in any mode.
Reward: 1x Descent of Dragons Pack & 1x Rise of Shadows Pack
Quest 3
Win 3 games in any mode.
Reward: 1x Descent of Dragons Pack & 1x Saviors of Uldum Pack
Quest 4
Play 20 Spells in any mode.
Reward: 1x Descent of Dragons Pack & 1x Rise of Shadows Pack
Quest 5
Take 50 turns.
Reward: 1x Descent of Dragons Pack & 1x Saviors of Uldum Pack
Quest 6
Play 100 cards.
Reward: 200 Gold
Pre-Purchase Descent of Dragons
If you are going to spend money on the expansion then pre-purchasing is just about always going to give you the most value. You can find both bundles in the in-game store, or right here. You won't be able to purchase these bundles after the expansion release, so if you plan on making any buys make sure to snap up one of the bundles.
Descent of Dragons Bundle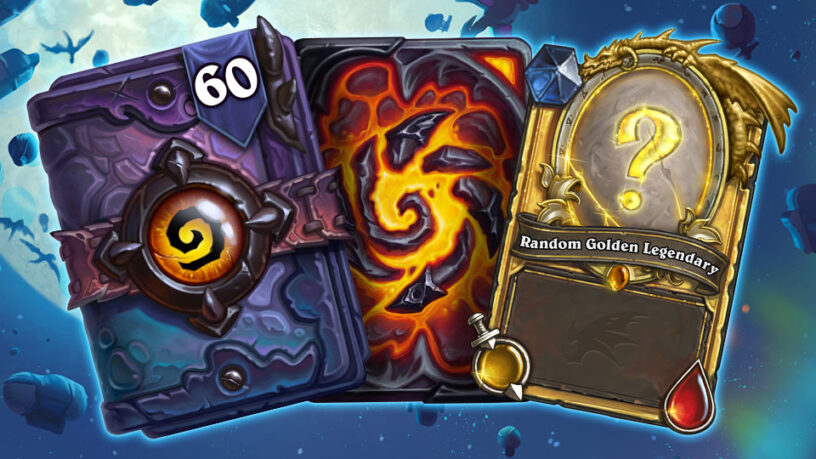 This is the standard 60 pack bundle that will get you the Shattering Card Back, and one random Golden Legendary for $49.99 USD.
Descent of Dragons Mega Bundle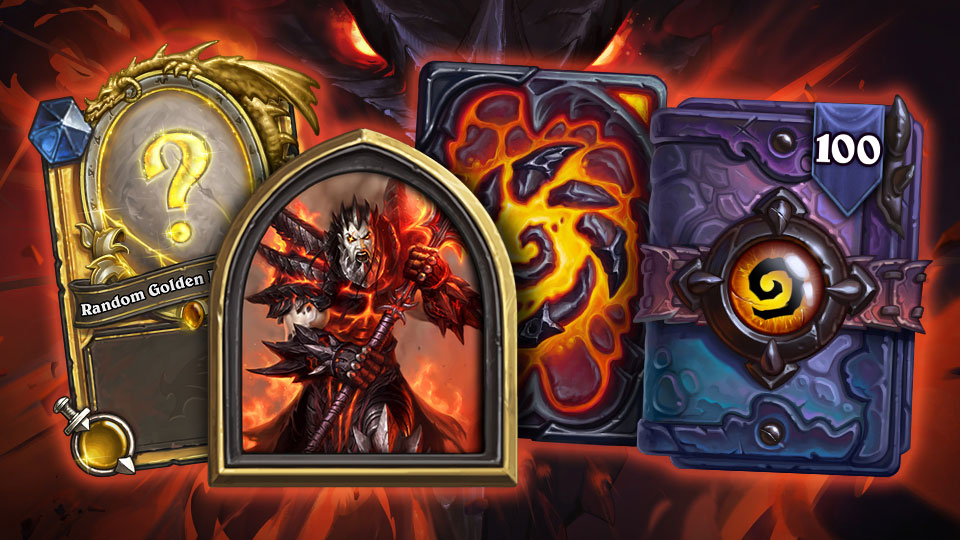 This is the deluxe bundle and will get you 100 packs as well as the Shattaering Card Back, one random Golden Legendary, and a pretty nice Deathwing Warrior Hero cosmetic for $79.99 USD!
What's New Coming to Descent of Dragons?
There's some big new additions to the game coming in Descent of Dragons! There's the Galakrond and Invoke cards, Sidequests, and a whole lot of Dragons! We've got the full list of cards in the expansion in our Descent of Dragons Spoilers List!
Galakrond Cards
Galakrond is one of the big additions being added to the game in this expansion. Priest, Rogue, Shaman, Warlock, and Warrior all get a Galakrond Hero card. Each of these cards can be upgraded in your hand or deck by cards that have the Invoke keyword on them. You can upgrade Galakrond twice in a game (each upgrade requires two Invokes), they will receive a different art and name but also an upgrade to the Battlecry of the card. If you Invoke a Galakrond it gets double the amount of whatever Battlecry the class version you have does. For example, if you play a 2x cards with Invoke and have the Priest version, it will Destroy 2 random enemy minions instead of just one when it's played. If you Invoke it two more times, it will then Destroy 4 random enemy minions. Maxing out your Galakrond will also equip you a 5/2 Weapon when you play it.
Playing a card with Invoke will trigger Galakrond's Hero Power whether you've played it or not!
Sidequests
Heroes and villains alike have long embarked on lengthy Quests to uncover hidden relics and substantial powers, and now the frozen wastes of Northrend bring new opportunities to Mages, Druids, Hunters, and Paladins. Sidequests are new cards that offer powerful rewards, but are easier to complete than your standard Quest cards.