Hero's Hour is a strategic auto battler wherein you will build up your army and explore vast worlds. While you explore, you will run into other dangerous monsters and would-be heroes. This will naturally lead to battle, and sometimes, you will be given the option to Control Battle or Skip to Outcome.
We recommend selecting Control Battle when this option is given to you. Typically, this only occurs when your forces greatly outnumber or have significantly more power than the opposing army.
Control Battle or Skip to Outcome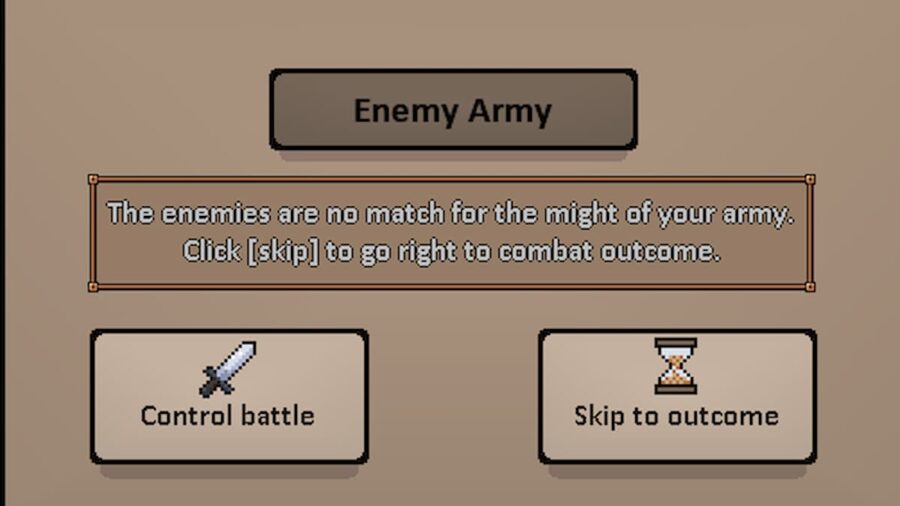 While selecting Skip to Outcome for these lesser fights can be tempting, you should opt to Control Battle. When you choose to skip, the battle will play itself out, and you cannot use any form of strategy. This can lead to needless unit death, which could cost you.
Choosing to command your forces lets you take control and strategically place your troops and cast spells. This lets you get away with the lowest number of casualties, or none at all, thus conserving all of your forces.
For more information on Hero's Hour, check out How to regain mana in Hero's Hour and All hero stats in Hero's Hour, explained on Pro Game Guides.