High on Life is a game by Squanch Games that transports two teenagers across space to hunt down bounties to save humankind. When you first come across Blim City, you'll notice several different alien NPCs you can talk to. One of these is a very specifically shaped alien sitting on the ground next to a taller, yellow alien wearing a brown shirt. If you speak with the yellow alien, he'll explain that you should get the other alien a drum if we happen to find one. To acquire this drum, you'll need to make your way over to Mr. Keep's Pawn Shop.
Related: High on Life – How to beat Douglas
How to get the drum in High on Life
It's important to note that you can do this at any time, so you might as well before heading off to defeat 9-Torg. The drum will be available inside Mr. Keep's Pawn Shop for a total of 78 dollars. It isn't behind the counter like everything else you can purchase here. Instead, you'll want to head to the back of the shop, behind the bicycle with only one wheel.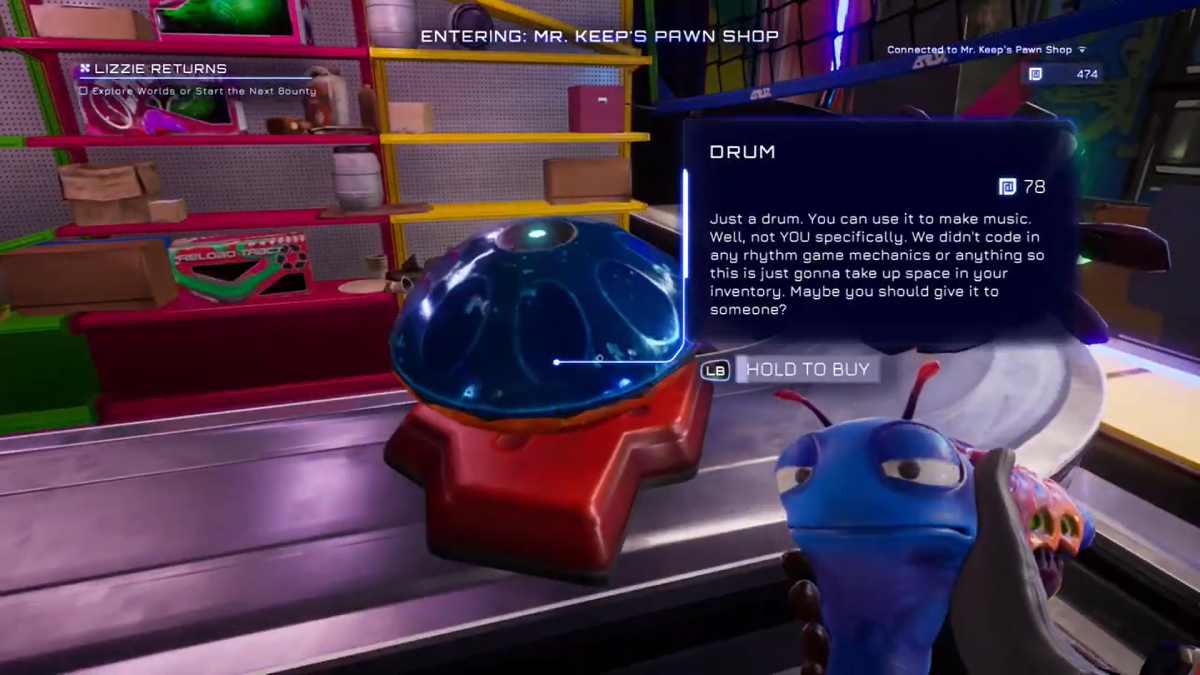 After this, you can return to the two aliens. Once you give the yellow alien the drum, he will give it to the other one, who will gleefully play it, releasing gas from the hole in his face. As the game progresses, you will see that aliens gather around the drumming alien in numbers to watch the performance.
For more High on Life, check out How to beat Krubis in High on Life only on Pro Game Guides.