Hogwarts Legacy offers a massive explorable open world and several customizable features to players. Using the character customization menu, you can change your avatar's outfit, facewear, headwear, cloak, and much more. Here's a guide on how to acquire and equip Merlin's Cloak.
How to get Merlin's Cloak in Hogwarts Legacy
Merlin's Cloak is an exclusive, limited-time viewership reward for players who watch the game developers' early access and launch-day streams on Twitch. Since the early access stream is already over, the only way to get Merlin's Cloak now is to watch the Hogwarts Legacy launch stream on Avalanche Software's Twitch channel on February 10 at 8am PT.
To obtain this Twitch Drop reward, you need to watch the live stream for a minimum of 20 minutes. Once this is done, click on your profile icon on Twitch and go to the Drops & Rewards section. From there, you can claim Merlin's Cloak for Hogwarts Legacy. You need to connect your WB Games profile to your Twitch account to use this gear in-game.
How to equip Merlin's Cloak in Hogwarts Legacy
From the pause menu, select Gear and hover over the Cloaks and Robes tab. Now, choose Change Appearance and equip the Merlin's Cloak from the Collections section. Merlin's Cloak is just an appearance for any Cloak you wear and isn't a separate item.
Related: How to get the 'Elder Wand' in Hogwarts Legacy and Wizarding World
All Twitch Drops for Hogwart Legacy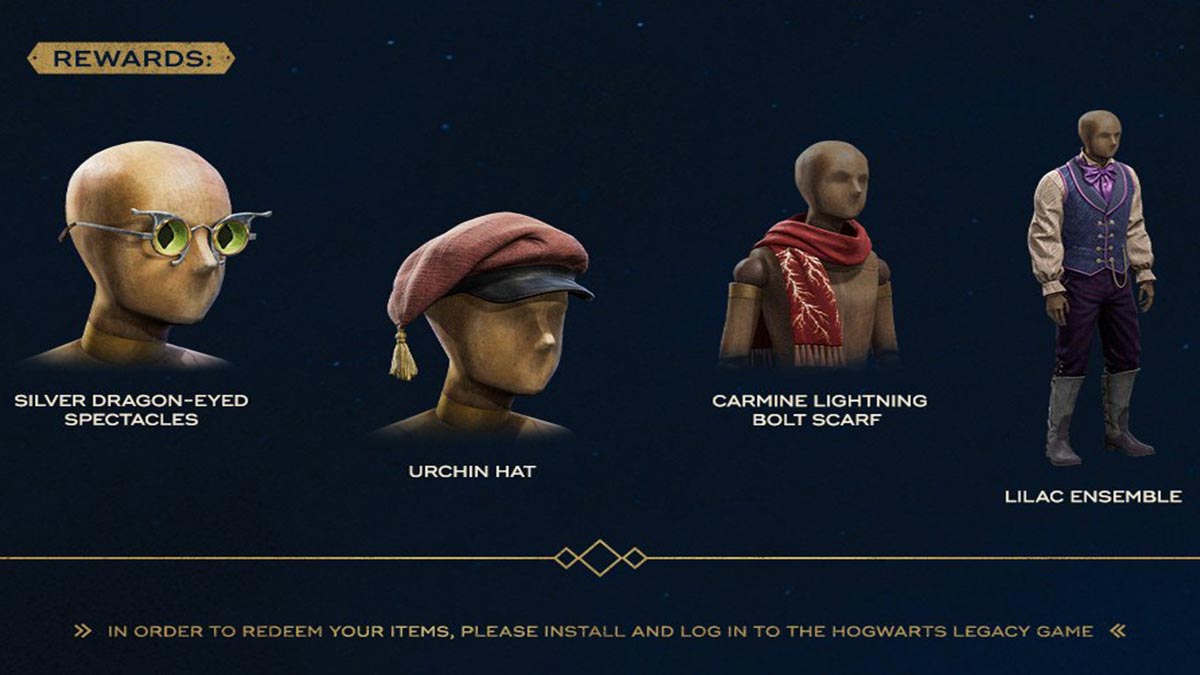 The following four rewards can be obtained for Hogwarts Legacy by watching Twitch streamers using the DropsEnabled tag on their live streams:
Silver Dragon-Eyed Spectacles: Facewear unlocked at 30 minutes
Urchin Hat: Headwear unlocked at 60 minutes
Carmine Lightning Bolt Scarf: Neckwear unlocked at 90 minutes
Lilac Ensemble: Outfit unlocked at 120 minutes
Stay tuned to Pro Game Guides for more Hogwarts Legacy content. In the meantime, head over to our article on How to change your Patronus on Wizarding World (Pottermore).