One of Hogwarts Legacy's side quests, In the Shadow of Time, tasks you with accompanying Sebastian Sallow through the Feldcroft Catacomb in search of a Dark Relic. At a certain point, you'll find yourself unable to progress due to a sinister looking barricade that refuses to respond to spells, even Bombarda. Here's how to find a way through that barricade in Hogwarts Legacy.
How to find a way through the barricade in the Feldcroft Catacomb in Hogwarts Legacy
If you managed to find a way across the nearby catacomb bone bridge to loot a Collection Chest, you already have your answer. To open the barricade, you'll need to use Wingardium Leviosa, or other force spells if you do not have it, to move piles of bones found in the antechamber to the doorway. When placed on top of the patterned threshold in front of the door, they will shift and pile up around the door's frame.
You'll need to move a total of three skeletons to the doorway to open it. The most obvious one to use is the pile of bones resting on top of the tomb in the center of the room. Center the bones over the threshold, then release your spell to watch them pile up.
Related: What happens if you don't complete Dueling Feats in Hogwarts Legacy?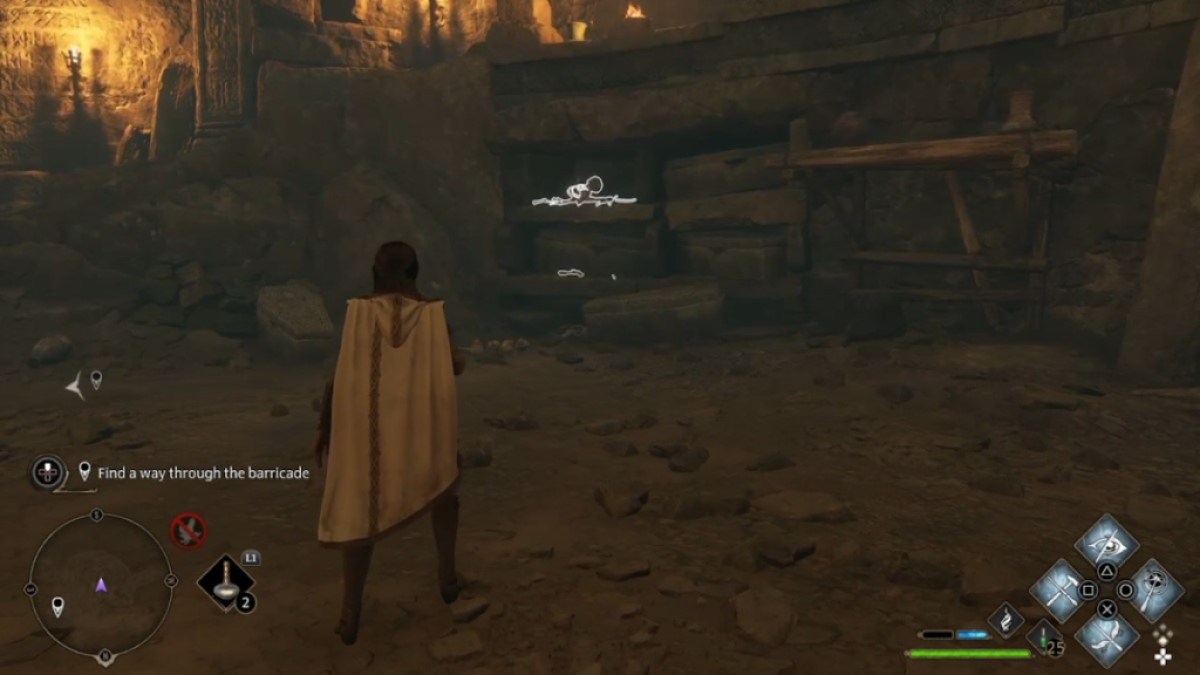 A second set of bones can be found in the alcoves behind the center tomb. This one is toward the left side of the antechamber if you are standing between the barricade and the tomb. If you are having trouble finding it, you can use Revelio. Skeletons will turn blue when this spell is cast. Move it over to the door just like you did with the first pile of bones.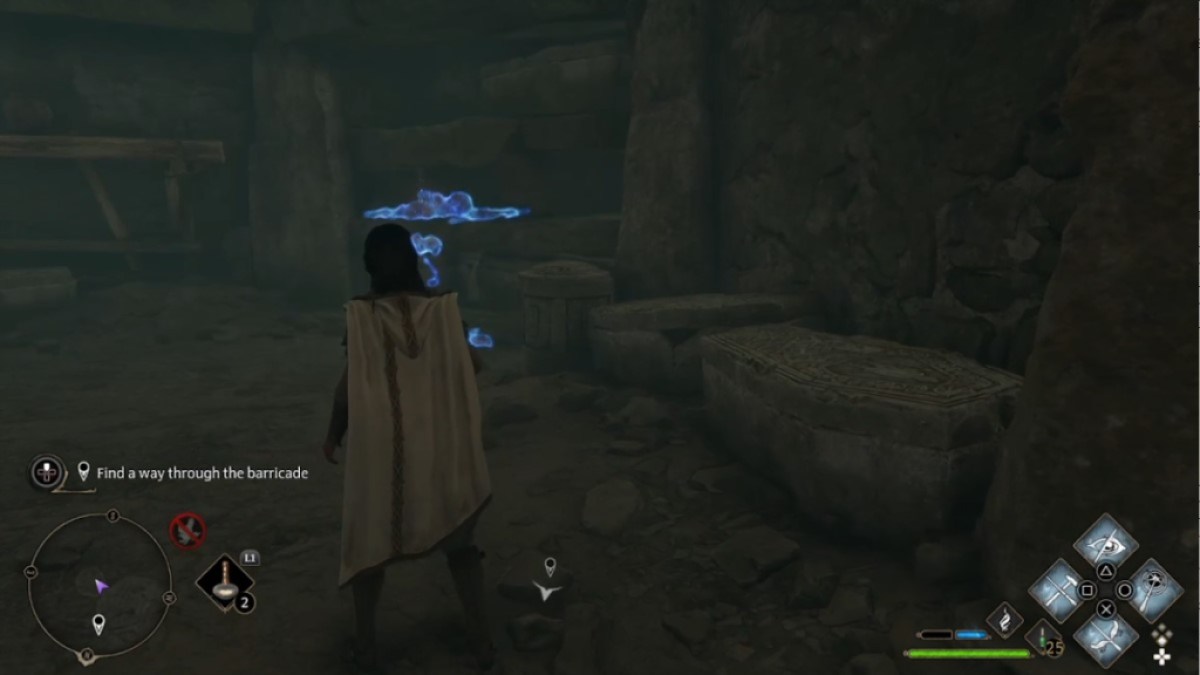 The third set of bones that you'll need is resting in a small room to the side of the antechamber. If you are standing in front of the barricade looking at the center tomb, the small room will be on your left. Bring that pile to the door to complete the frame and watch it open. Sebastian will make a terrible joke, and you can press on.
You're about to be faced with a choice at the end of this Hogwarts Legacy quest. Check out Should you side with Sebastian or Ominis during In The Shadow of Time in Hogwarts Legacy? here at Pro Game Guides if you want to know more.