In Hogwarts Legacy, you will come across various Treasure Vaults while exploring different regions in the highlands. Some of these Treasure Vaults are easy to navigate, while others have hidden entrances and tricky puzzles. One of the Treasure Vaults is hidden underwater in the southern Feldcroft Region, and you need to know how to get inside this area. Here's how to solve the underwater Treasure Vault at Feldcroft in Hogwarts Legacy.
Where is the Underwater Treasure Vault in Feldcroft in Hogwarts Legacy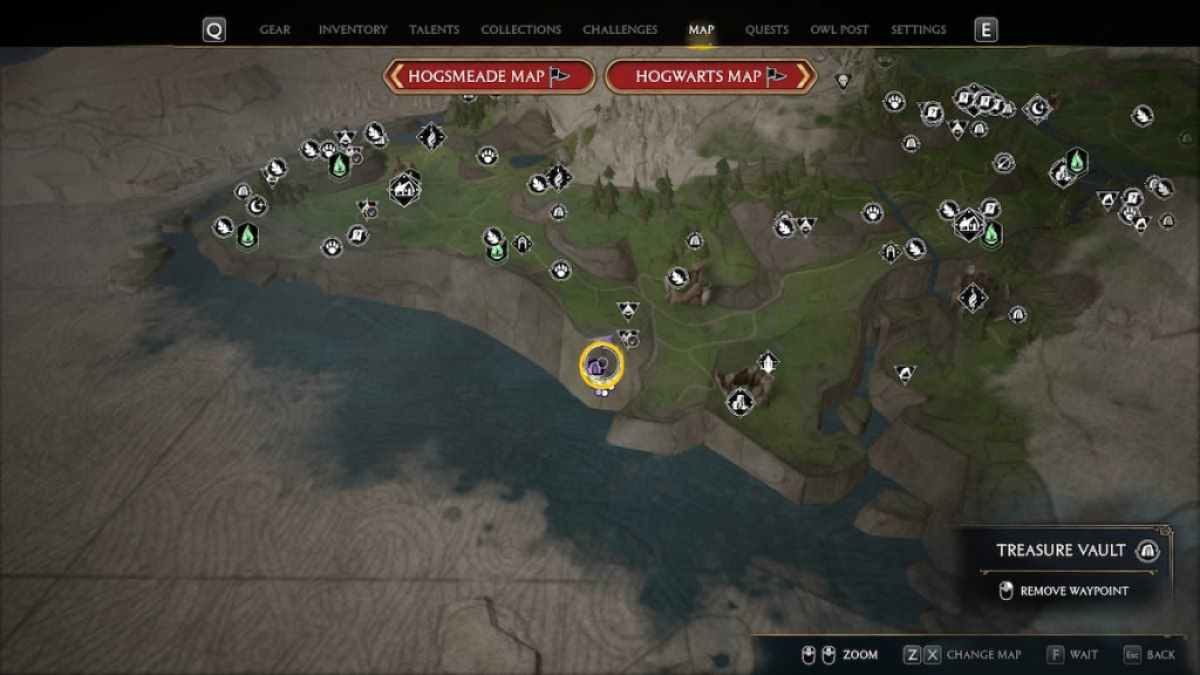 The underwater Treasure Vault is located southeast of the Feldcroft catacomb Floo Flame in Hogwarts Legacy. Check the yellow circle on the map image above to see the exact location of this Treasure Vault. There are a few goblin enemies patrolling this area, and you can defeat them quickly before going to the dock. The vault here is located underwater. You must dive inside the spiraling vortex on the water's surface to cross to the other side and enter the vault.
Related: How to clear the swirling leaves treasure vault in west Feldcroft in Hogwarts Legacy
How to enter the Underwater Treasure Vault in Hogwarts Legacy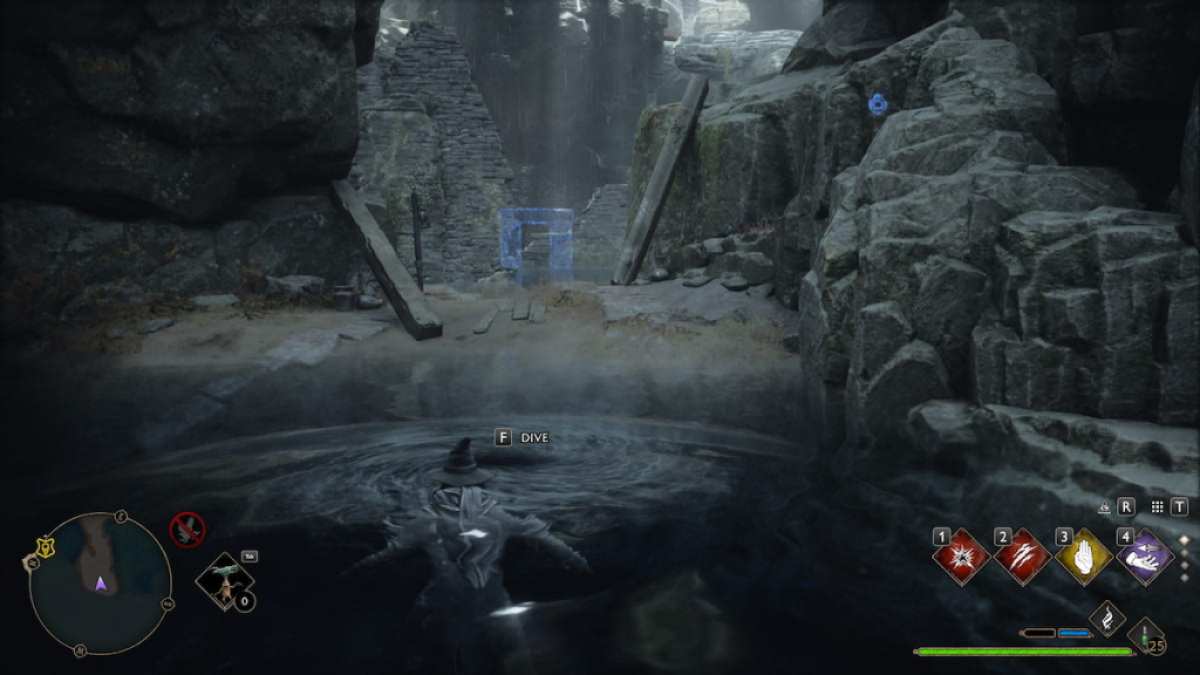 Stand on the ledge of the dock and jump in the water. Press the respective button to dive into the water, and you'll swim out on another side. After swimming ashore, use Revelio a few times to see every item in the room. You'll see two chests behind a wall that is blocked by a stone slab. You'll also see an interactable hook that can be pulled to unlock the wall.
How to unlock the stone slab in the Underwater Treasure Vault in Hogwarts Legacy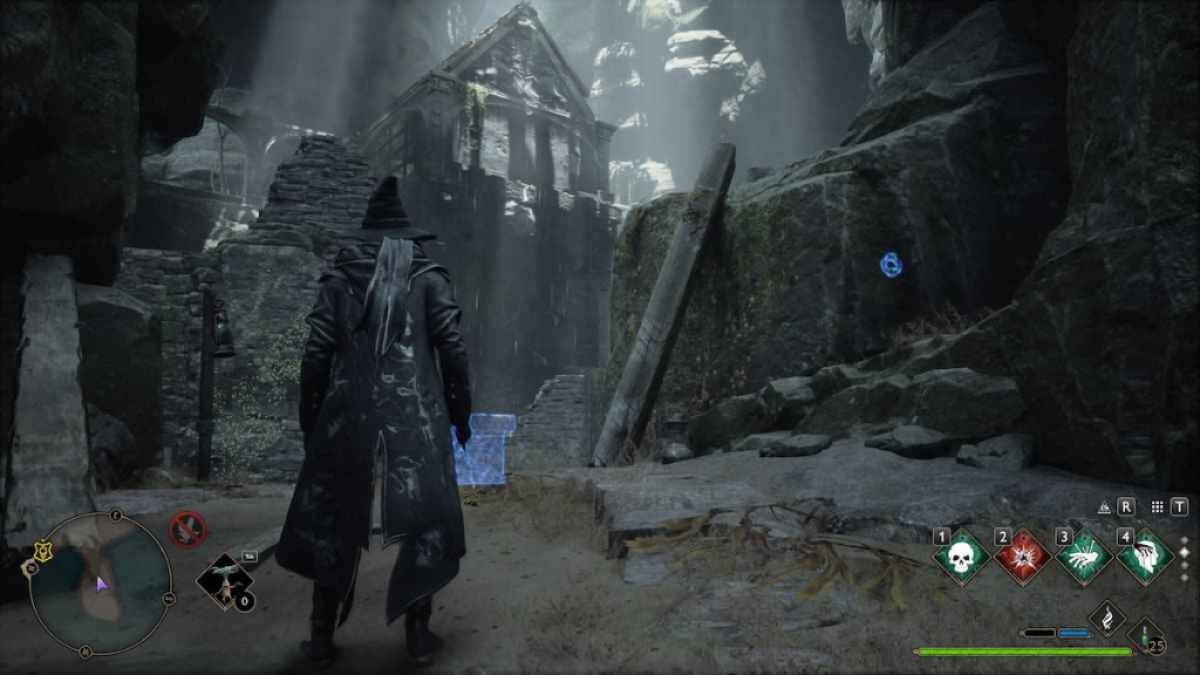 To unlock the stone slab blocking the chest room, you must interact with the hook towards the right-hand side of the room. There is water all around this room, so you need to find solid ground to cast spells.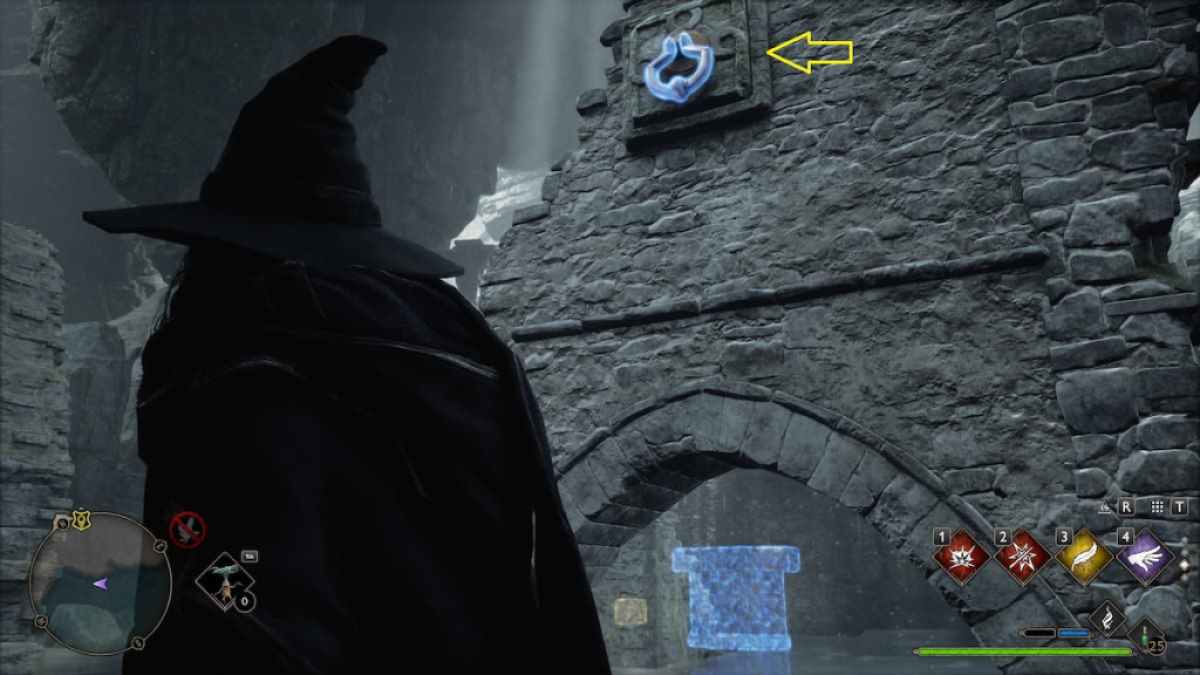 Swim to the stone in front of the wall with the hook. Stand on the stone, aim at the hook, and use Accio to pull the lever.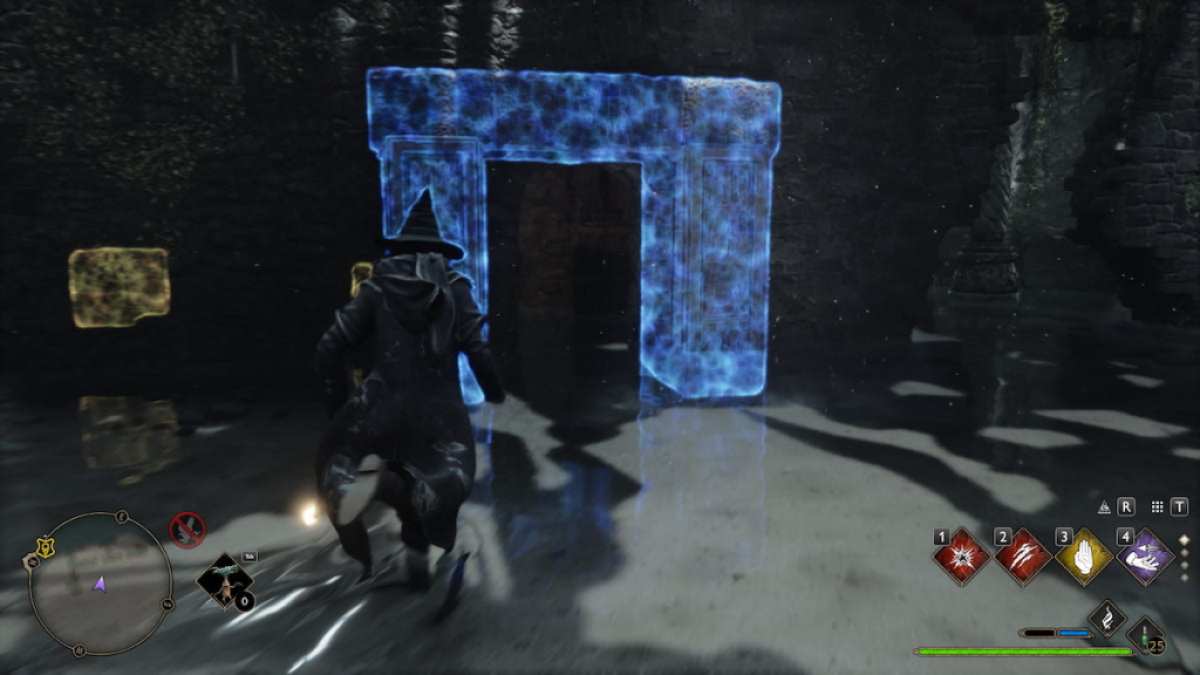 Pulling the hook opens the stone slab and you can enter the chest room to collect the loot.
All chests in the Underwater Treasure Vault in Hogwarts Legacy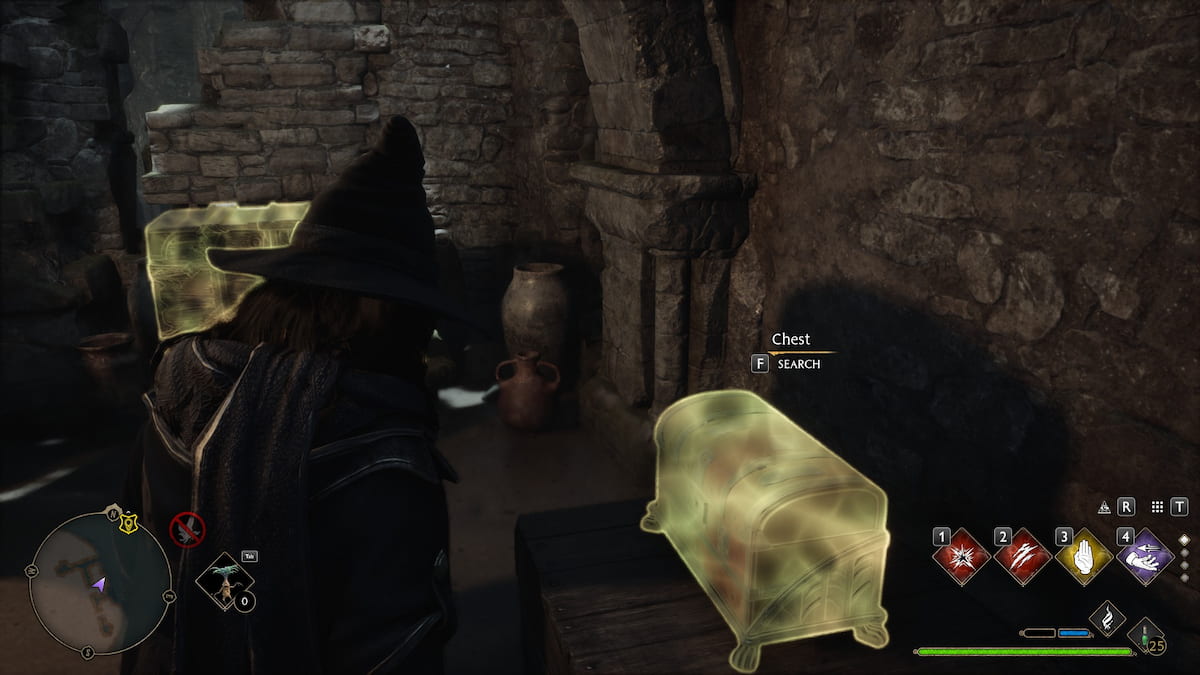 There are two chests in the underwater Treasure Vault, and both of them are located behind the stone slab. We got the Unbeatable Quidditch Gloves hand item and Tenebrous Attire outfit from these chests. After collecting the loot, you can exit from this area as there are no other chests in this vault.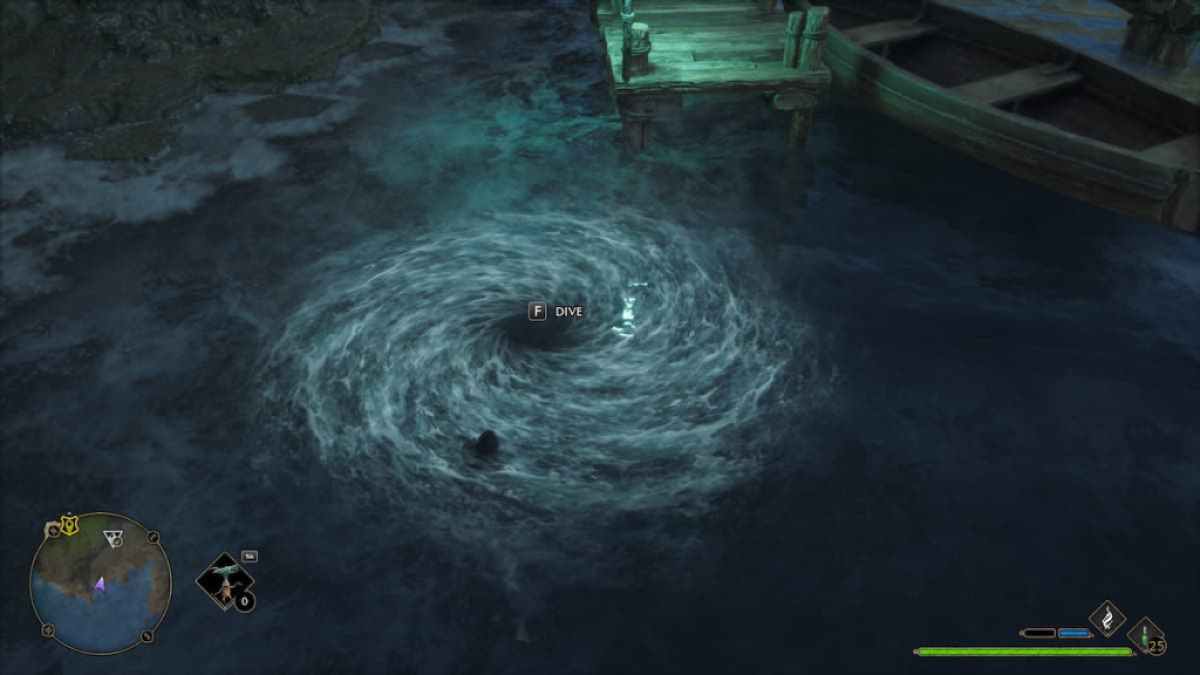 To exit the Treasure Vault, simply get inside the spiraling vortex in the water, and dive to get back to the starting point of this quest. This is how you can collect the rewards from the underwater Treasure Vault in Hogwarts Legacy.
Wondering how to get the Phoenix in Hogwarts Legacy? Check out Hogwarts Legacy – Phoenix Rising Walkthrough on Pro Game Guides.