In Hogwarts Legacy, magic makes everything possible and you will often come across strange abilities. Animagus is one such ability which allows witches and wizards to transform into any animal at will. But knowing how to transform them back can come handy if you are dealing with an Animagus opponent. Here's how to transform an Animagus Poacher back into human form in Hogwarts Legacy.
Which spell transforms an Animagus back into human form in Hogwarts Legacy?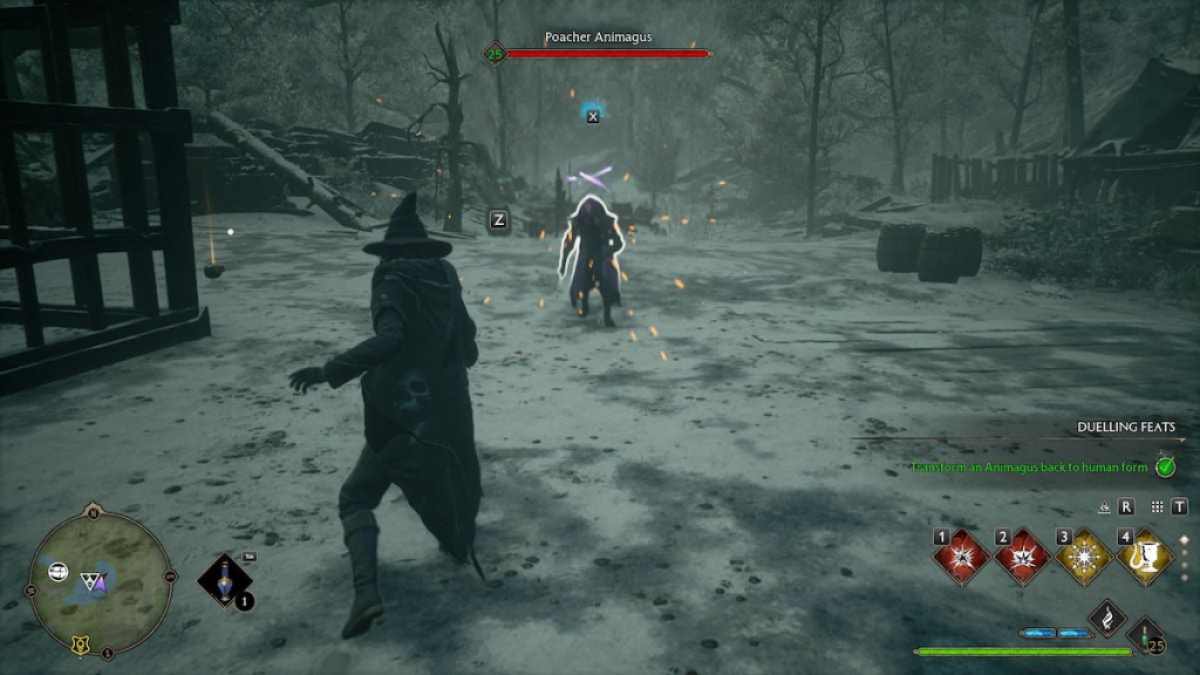 You can use the Transformation spell to transform a Poacher Animagus back into their human form. They will have a purple colored shield around them to protect themselves from your magic. Attack the Animagus quickly with the transformation spell while they prepare to attack, and you will be able to transform it into human form. To eliminate these Poacher Animagi instantly, you can use the Avada Kedavra killing curse.
You may recall Minerva McGonagall, Sirius Black, and even Peter Pettigrew turning into an animal at will in the Harry Potter franchise. This complex form of magic can be seen in Hogwarts Legacy too. These Animagi can be found among Poacher group enemies and they usually transform into wolves when attacked.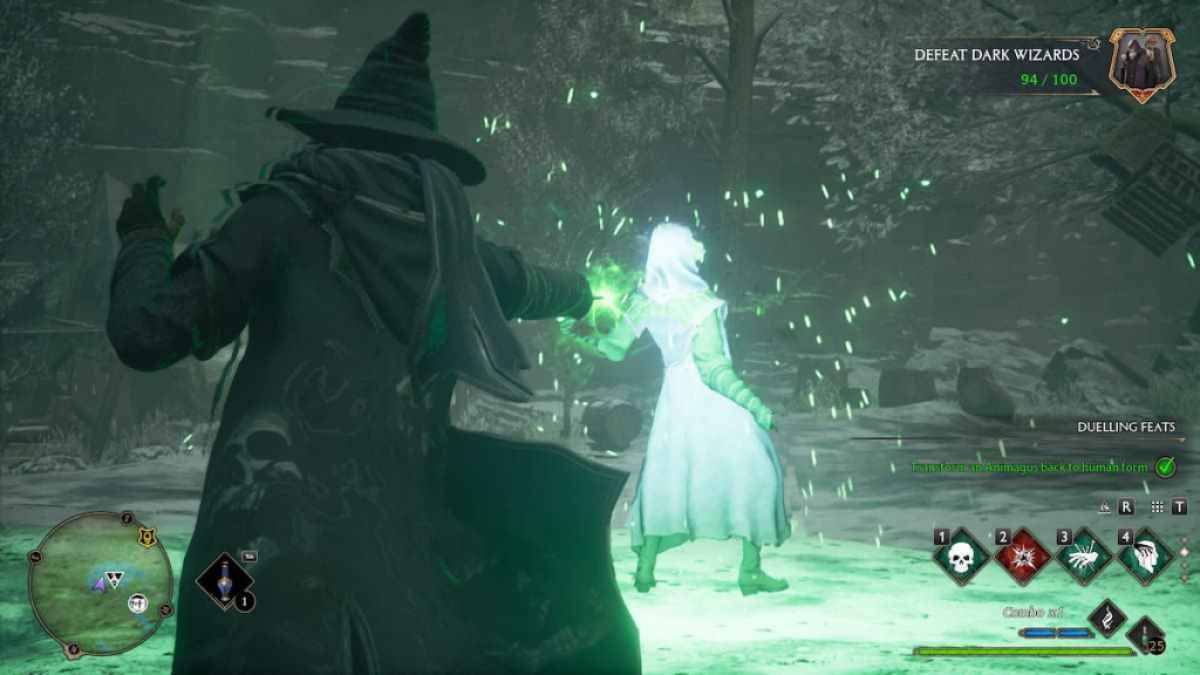 Related: How to Learn the Disarming Charm (Expelliarmus) in Hogwarts Legacy
Although you can see Animagi roaming the world of Hogwarts Legacy, your character as of now does not have the ability to transform into anything. Having said that, you will meet a fellow student who is an Animagus. Natsai Onai is an Animgaus and belongs to the Gryffindor House. She has mastered the art of transfiguration, but she agrees that it is discouraged at Hogwarts. You will also get to learn more about Transfiguration from Professor Matilda Weasley who is also the Deputy Headmistress at Hogwarts.
To find out more on Hogwarts Legacy check out, Hogwarts Legacy – Charles Rookwood's Trial Walkthrough on Pro Game Guides.