Hogwarts Legacy is every Potterhead's dream materialized, opening the School of Witchcraft and Wizardry and beyond to aspiring wizards from all over the world. The developers offer three pre-order packages that you can snag before the long-anticipated February 10 release date. The most coveted of the three is the Collector's Edition—but are its inclusions worth its hefty price tag?
Should you buy the Hogwarts Legacy Collectors Edition?
The Hogwarts Legacy Collectors Edition costs $289.99 USD for PlayStation 4, Xbox One, and PC, and $299.99 USD for PlayStation 5 and Xbox Series X. This is a massive price jump from the Deluxe Edition, which is only $69.99 USD or $79.99 USD, respectively.
The Collectors Edition comes with the following:
Everything in the Deluxe Edition

72 hours early access to the game (only for PlayStation 5, XBox Series X or S, and PC)
Onyx Hippogriff (pre-order exclusive)
Felix Felicis Potion Recipe (PlayStation and pre-order exclusive)
Haunted Hogsmeade Shop Quest (PlayStation exclusive content)
Dark Arts Garrison Hat (Digital Deluxe Edition exclusive)
Dark Arts Pack - comes with Thestral Mount, Dark Arts Cosmetic Set, and Dark Arts Battle Arena

Life-size Floating Ancient Magic Wand with Book Base
Steel Case
Kelpie Robe (Cosmetic DLC)
The add-ons in the Collector's Edition are pretty barebones despite the $220 USD price difference from the Deluxe Edition. The quality of the merchandise also seems to be rather underwhelming based on an unboxing video posted on the Hogwarts Legacy YouTube channel.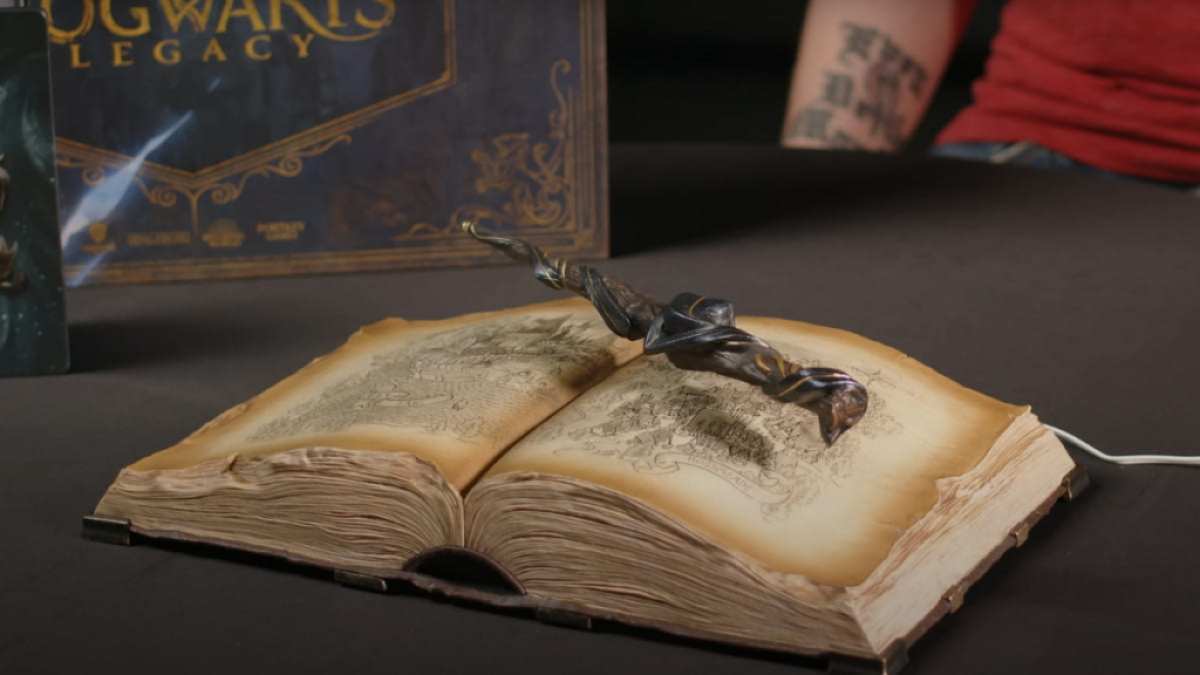 The Steel Case has little use and looks prone to rusting and chipping, and it could have been replaced with a more meaningful item. The star of the package is the Book Base, which unfortunately doesn't have flippable pages, so it has no versatility as decor. It also has a visible white wire that needs to connect to an outlet to make the Wand float. The Wand itself looks great, but nothing impressive considering how you can get an even better one for a fraction of the price just about anywhere online.
The floating mechanism is a novel idea but isn't worth $220 USD. If you aren't a major Potterhead, then the Collector's Edition is an easy skip from a value perspective. However, this is purely from a practical standpoint. If you love the inclusions, nothing stops you from listening to your heart and jumping in on the purchase.
View the full unboxing video on the Hogwarts Legacy YouTube channel to judge the inclusions yourself before committing to the Collector's Edition.
For more on Hogwarts Legacy, check out You shouldn't kill other wizards in Hogwarts Legacy and Is Peeves in Hogwarts Legacy? here on Pro Game Guides.