At the end of the Gobs of Gobstones side quest in Hogwarts Legacy, you are given a choice of whether to return a set of missing Gobstones to Zenobia Noke or not. Here is what happens with both options and how your decision will impact the bullied Ravenclaw student.
Should you keep or return Zenobia's Gobstones in Hogwarts Legacy?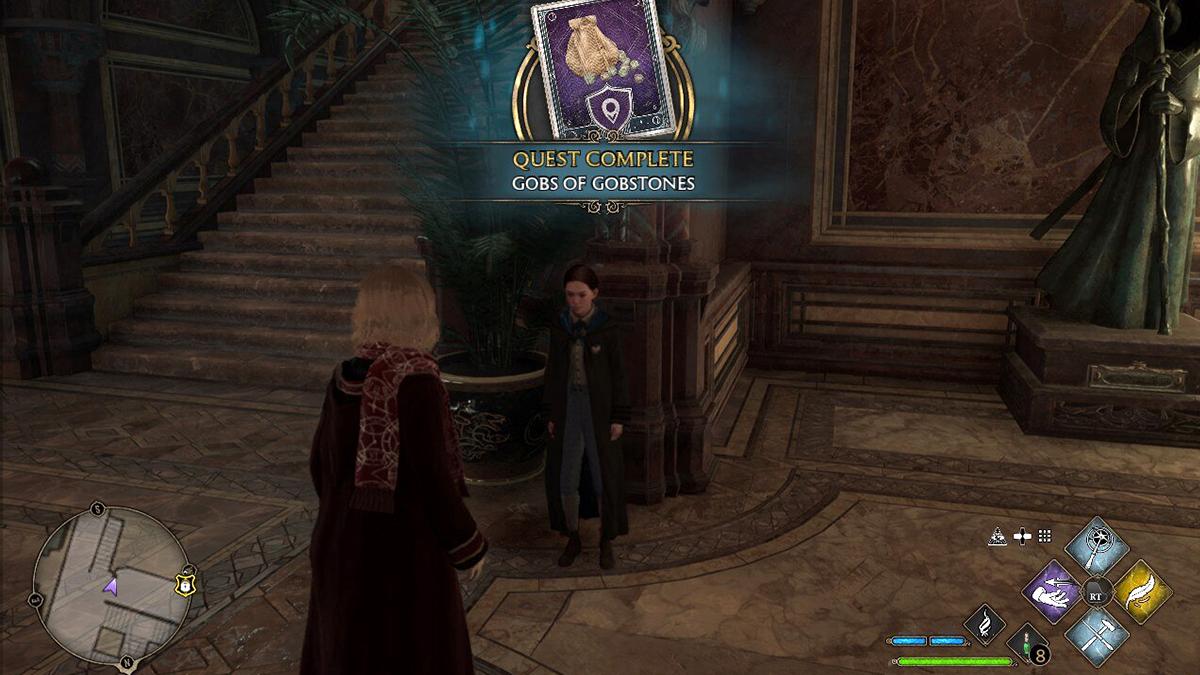 After speaking to Zenobia in the Astronomy Wing of Hogwarts, the Gobs of Gobstones quest will be unlocked on your map. In the mission, the Ravenclaw student will ask you to hunt down six of her gobstones that students have hidden in high places throughout the castle. After tracking down the missing items, the quest will end with two Hogwarts Legacy dialogue options that will let you either give her the gobstones back or keep them. So which should you choose?
Related: All Animal Symbol Doors locations & how to unlock them in Hogwarts Legacy
Both choices have the same reward: experience points and an Orbicular wand handle. However, if you keep the gobstones, you will get negative relationship points with Zenobia. The student will storm off in frustration and will be angry with you whenever you try to talk to her in the future. In terms of lore, the quest completion screen explains that stealing the gobstones will potentially earn you favor with the other students who were annoyed with Zenobia Noke.
The biggest difference with each choice is whether you want an enemy or friend in the Ravenclaw house. It should be noted that you don't get the gobstones as an item in your inventory if you decide not to give them back to Zenobia. So there isn't any additional benefit to keeping them. Ultimately, you are free to choose either option as the reward stays the same.
For more information on Hogwarts Legacy, check out How to replicate Harry Potter's wand in Hogwarts Legacy here on Pro Game Guides.