The Honkai: Star Rail Twitch Drops event runs from April 26, 2023, to May 24, 2023, and rewards you with a plethora of in-game resources by watching your favorite streamers! Collect Credits for upgrading, Condensed Aether for leveling up Light Cones, Traveler's Guide for leveling up characters, Stellar Jades to Warp your favorite characters, and more in this limited-time campaign.
Before starting, make sure that you've downloaded Honkai: Star Rail and have begun playing. You can participate even without completing the tutorial.
How to claim Twitch Drops rewards in Honkai Star Rail
Start by heading to the official event page to link your account. Scroll down and Click to Login both Honkai: Star Rail (via your HoYoverse account) and Twitch. Make sure to select the correct server and character, as rewards will be funneled to the account you choose. Once you've logged into both platforms, click Link and activate Twitch Drops to start the event.
Related: How to use Locality Probes in Honkai Star Rail – Findie, Diting, & more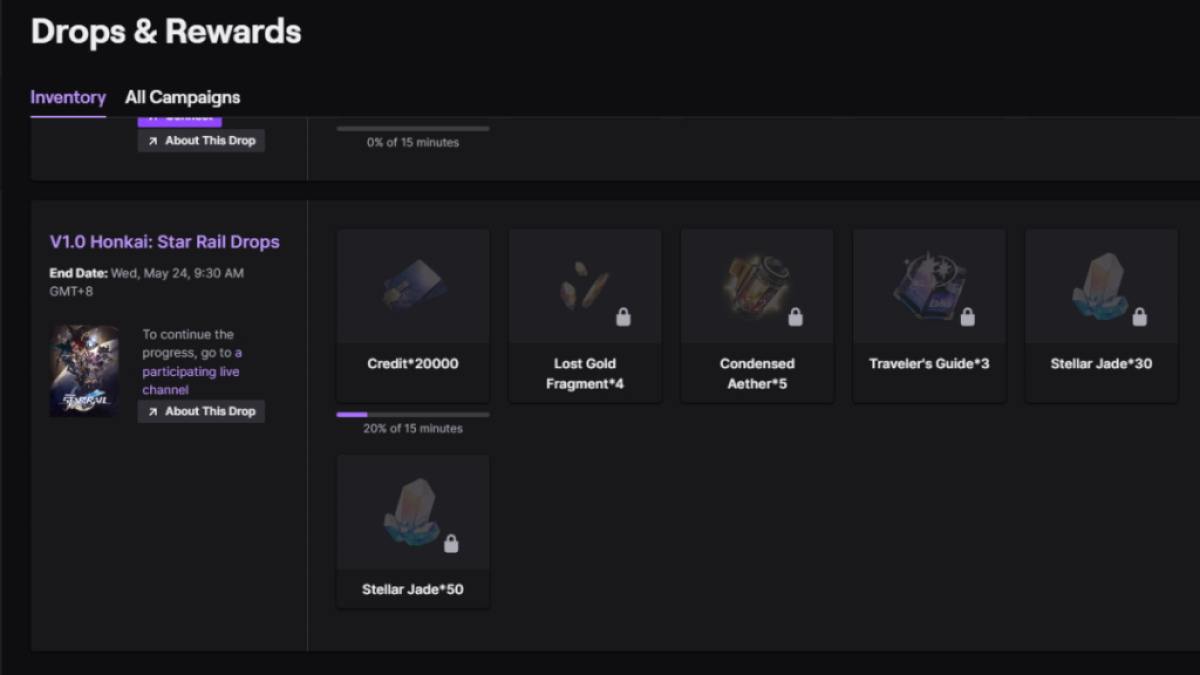 Next, watch any Twitch stream tagged with Honkai: Star Rail. You'll accumulate more rewards by watching more content! Head to your Twitch Drops Inventory to view your progress and claim rewards. These will be sent to you in-game mail within 24 hours, so don't worry if you don't get them immediately. You can leave the streams running in the background or overnight—don't miss out on getting an amazing headstart on this resource-dependent game.
To learn more about Star Rail, check out Honkai Star Rail Traces – What are they, explained and Honkai Star Rail Combat Guide – how to use Skill, Ultimate, Technique, & more here on Pro Game Guides.