With only a few days left to obtain Jing Yuan from the Limited Character Banner in Honkai: Star Rail, you may be seriously asking yourself if you want to miss out on this wicked damage dealer or not.I am personally waiting until the next time he comes around to decide. If you are, too, you may want to look into what materials you will need to ascend Jing Yuan to help you make your decision. Here are all the materials needed.
Jing Yuan's Common Trace Materials in Honkai Star Rail
You'll need Ambrosial Arbor common trace materials to ascend Jing Yuan. They are commonly dropped by Mara-struck soldiers and other enemies on the Xianzhou Luofu. Dan Heng will need these materials to raise his character level, skill levels, and fully unlock his Traces. To fully unlock all of them he will need:
56 Immortal Scionettes
71 Immortal Aeroblossom
73 Immortal Lumintwig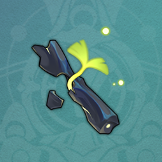 The best way to obtain these materials is to fight enemies found in the Cloudford Region or Stargazer Navaila aboard the Xianzhou Luofu. The higher the level of enemies you are fighting, the more materials of higher rarity they will drop. You can also get these materials from fighting in the Simulated Universe. This game mode features randomly generated enemies, and can not be relied upon to always drop these materials.
You can also obtain these materials passively by completing the Root out the Turpitude assignment. Use characters of The Hunt path on this assignment to gain extra materials.
Related: Honkai Star Rail Best Jing Yuan Build – Light Cones, Relics, & More!
Jing Yuan's Path Material in Honkai Star Rail
Jing Yuan follows the Path of Erudition, which means that he specializes in AoE damage. He'll need Key Path materials farmed from the Bud of Erudition Crimson Calyx. You will need to spend at least 10 Trailblaze Power to obtain these materials. The higher of level of challenge you complete, the more items you will receive for Trailblaze power spent.
Jing Yuan uses these materials to raise his skill levels and unlock Traces. You'll need this many materials to fully ascend his skills:
18 Keys of Inspiration
69 Keys of Knowledge
139 Keys of Wisdom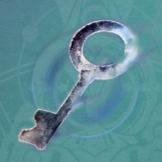 He does not need this material to ascend as a character, but keep in mind more of these materials will also be needed to ascend any Light Cone he would use. The number of materials you will need will vary with the rarity of the Light Cone.
Jing Yuan's Character Ascension Material, Advanced Trace Material, and Tracks of Destiny in Honkai Star Rail
To obtain Jing Yuan's Character Ascension material, you'll need to farm the Shape of Doom Stagnant Shadow challenge. He'll need 65 Shape Shifter's Lightning Staffs to fully ascend. Again, keep in mind that challenging the Stagnant Shadow fight on the highest difficulty possible will award you more Character Ascension Materials for Trailblaze Power spent.
Jing Yuan uses the Destroyer's Final Road Advanced Trace Materials. They can only be obtained from the Echo of War: Destruction's Beginning. These challenges can only be taken on three times per week. He'll will need nine Destroyer's Final Road to fully ascend his skills, as well as three more to unlock his Bonus abilities, for a total of 12.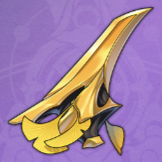 Finally all characters need Tracks of Destiny to fully ascend their skills and unlock their last two Bonus Abilities. These materials are almost equivalent to Crowns of Insight from Genshin Impact, although they are thankfully easier to obtain. You can get them as a Limited Time Event Reward, but you can also farm them weekly by completing the Simulated Universe, or win them as a reward from the free version of the Nameless Honor Battle Pass. If you purchase the Nameless Glory Battle Pass, you will be able to obtain more Tracks of Destiny per version update. Jing Yuan will need eight of them.
Related: Honkai Star Rail Jing Yuan kit, all Skills, Traces, & Eidolons
How many Credits are needed to fully ascend Jing Yuan in Honkai Star Rail?
Every time you ascend a character's level, upgrade their skills, or unlock new Traces, you'll need to spend Credits. To fully ascend Jing Yuan's level and, skills and unlock all of his Traces, you'll be spending 3,887,800 Credits. Don't worry, you also obtain plenty of currency through gameplay as you farm all the materials you need.
If you do need more Credits, the best quickest way would be to farm them from the Bud of Treasures Golden Calyx, though this will cost Trailblaze Power. You can also obtain Credits from completing assignments and missions, opening Treasure Chests, or attacking destructible objects that refresh daily.
Looking for more farming guides for your favorite Honkai: Star Rail Characters? Check out Honkai Star Rail Bronya Farming Guide or Honkai Star Rail Tingyun Farming Guide here at Pro Game Guides.