Honkai: Star Rail is a turn-based RPG from HoYoverse, the developer behind Genshin Impact, Honkai Impact 3rd, and Tears of Themis. It's gone through two phases of closed beta tests, and the developer has recently announced that recruitment for the final closed beta test will begin on January 24, 2023.
If you want to pre-register for this exciting opportunity ahead of time, you can do so through a sneaky pre-registration link in a HoYoLAB web event.
Where to find the pre-registration link for Honkai: Star Rail final closed beta test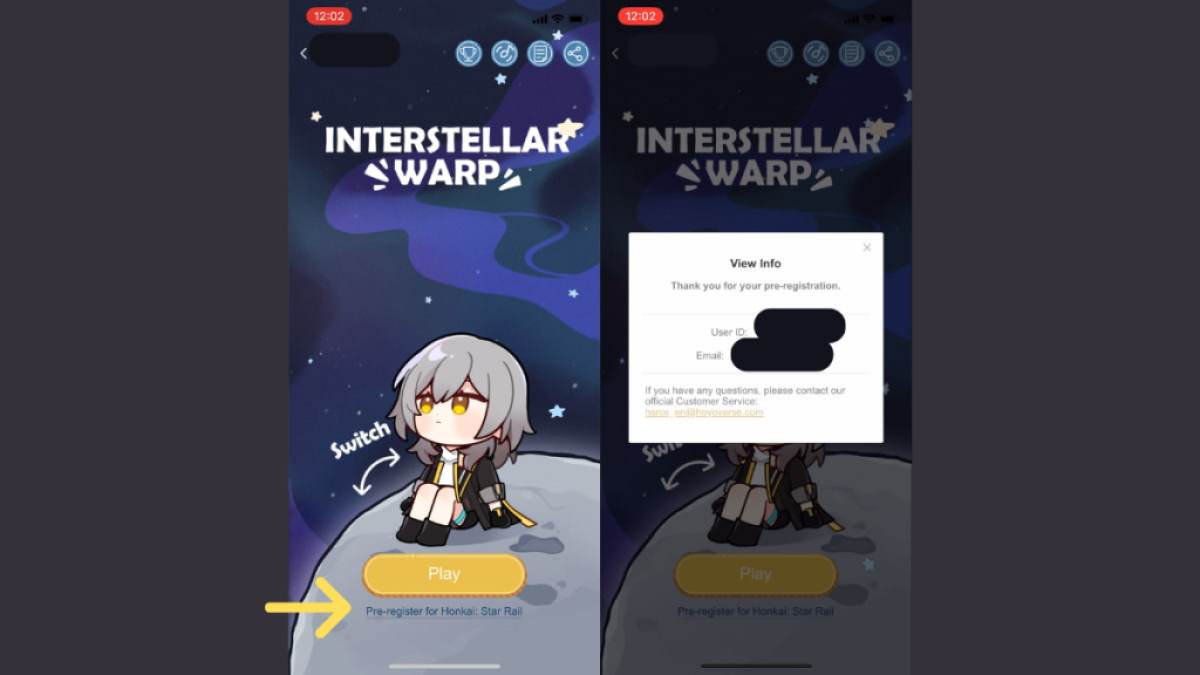 Head to the official event page for the Honkai: Star Rail web event, Interstellar Warp. Make sure you're logged into your main HoYoverse account, which is shared across all the developer's games. Upon accessing the event, complete the tutorial and return to the home screen to find the pre-registration link under the Play button.
Simply click on the link to pre-register for the closed beta test. More information will be posted on Honkai: Star Rail's official social media on January 24, so be on the lookout for updates.
How to participate in the Honkai: Star Rail Interstellar Warp event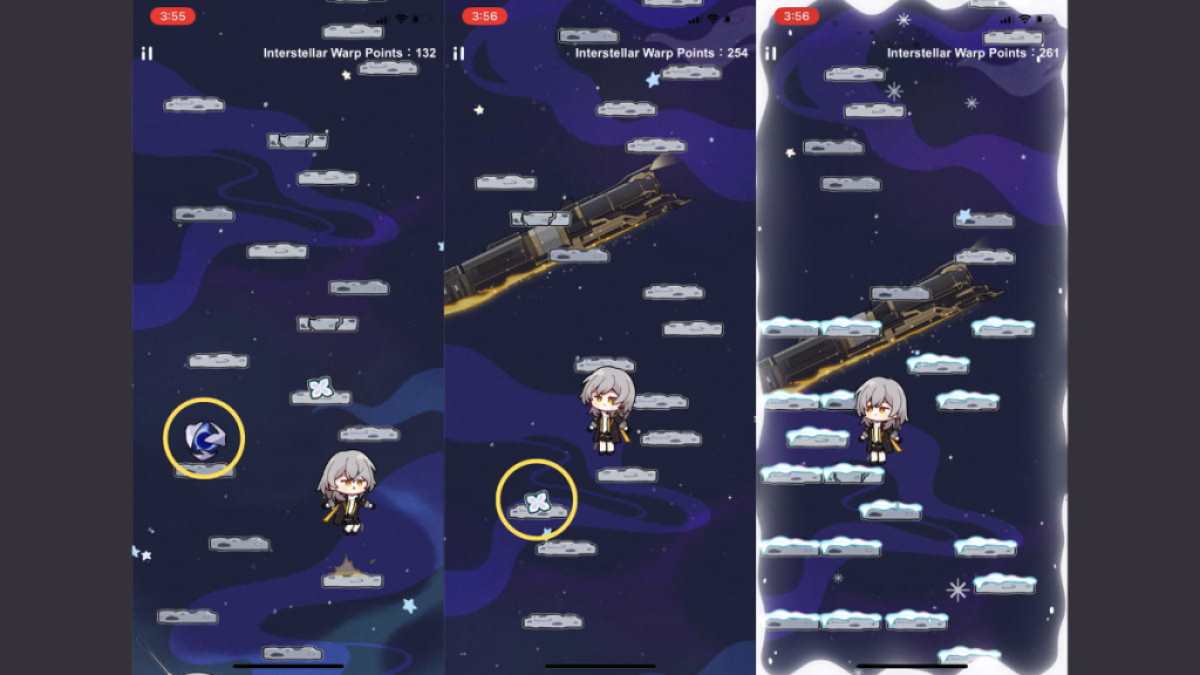 The Interstellar Warp event can only be played on mobile via the HoYoLAB app, and keep in mind that you need to grant access to Motion and Orientation. It's a simple platform game where you control the main character by swiping the screen or tilting your phone up, down, and side to side. Your goal is to jump on as many platforms as possible without falling.
You need to eliminate monsters and obstacles, such as the Baryon (first image above) to prevent a game from going over. Simply tap the screen to launch attacks. Meanwhile, you can pick up friendly items to help you progress faster and get more points. There is no end to the game as long as you don't fall or get attacked, and the only objective is to score as many points as possible.
Related: Honkai: Star Rail vs. Genshin Impact – a comparison of HoYoverse's open-world titles
How to claim rewards in the Honkai: Star Rail Interstellar Warp event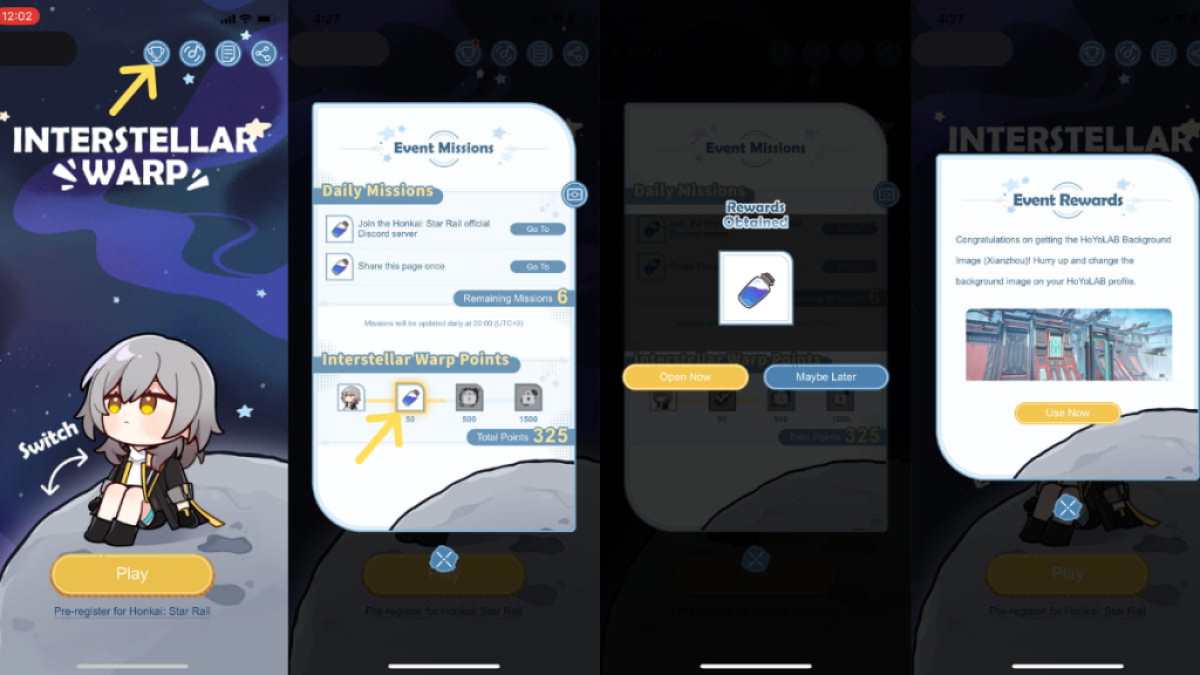 Click on the Trophy icon on the main event page to get rewards based on your total score. This counts your highest score in a single game, not the cumulative one across multiple rounds. You can also complete Daily Missions for extra rewards.
You'll be rewarded with Star Drift Bottles, which you can open to get either nothing or one of the following:
Exclusive HoYoLAB background image
Commemorative mousepad - x200 available
Character stand set (each set contains a Seele, Dan Heng, March 7th, Herta, and Asta stand) - x60 available
Character badge set (each set contains a Dan Heng, March 7th, Kafka, Herta, and Asta badge) - x60 available
Each participant can only win a maximum of one merchandise reward. If you win physical merch, you need to provide your delivery information.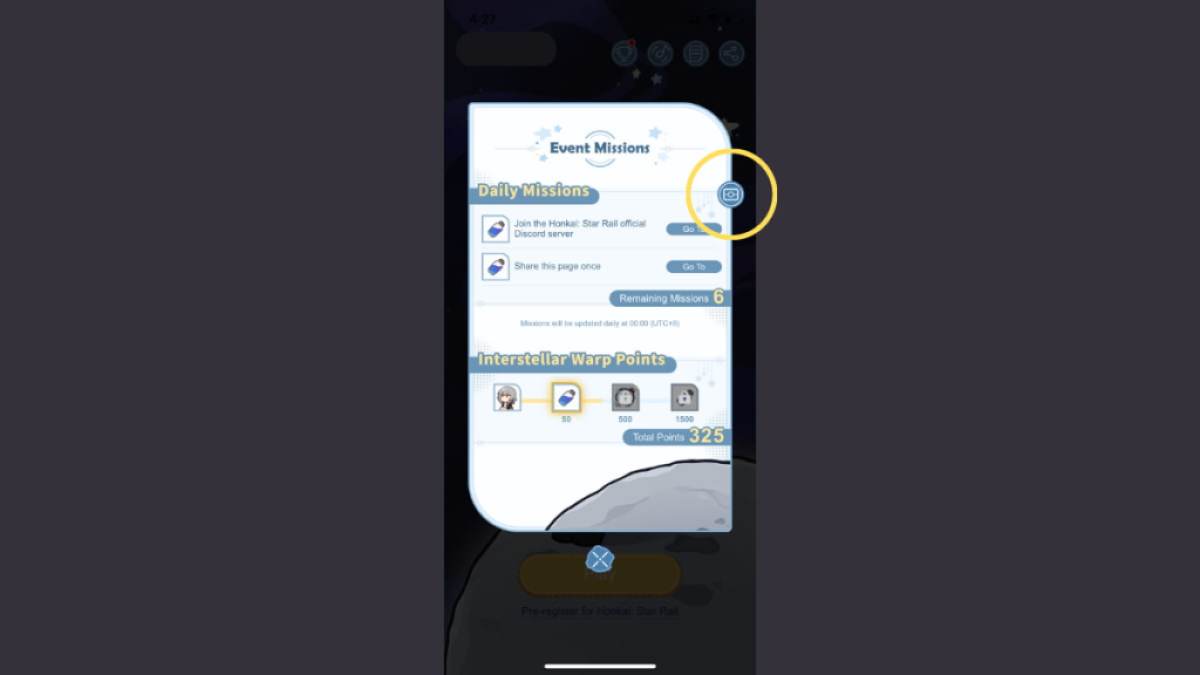 Click on the treasure chest to head to the My Rewards section of the event page and fill in the required details to ship your merch. Additionally, you need to head to the HoYoLAB website and fill in the delivery information under Manage Delivery Addresses on the Information Management page by January 31, 2023. Otherwise, your merchandise reward will be forfeited.
If you want to see our thoughts on the second closed beta, check out Honkai: Star Rail beta first impressions—combat, characters, story, and more here on Pro Game Guides.