Honkai: Star Rail has some of the most beautiful sceneries—from galactic views to architecture inspired by real-world landscapes. Naturally, we want to capture all the wonderful memories from our Trailblazing adventures and look back at them in the future. And there's no better way to immortalize these moments than with photos. Here's how you can take them in Honkai: Star Rail!
How to access the camera in Honkai Star Rail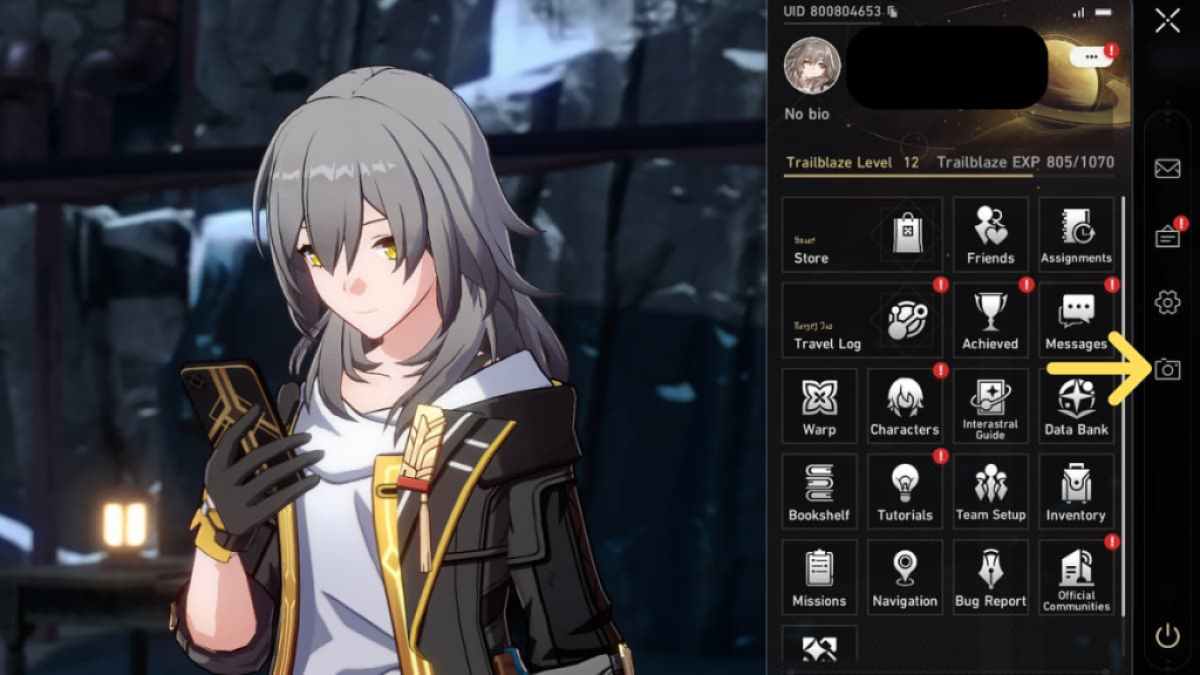 There are two ways to capture photos on Honkai: Star Rail depending on whether it's quest-related or not:
The first is to use the R key (PC) or a special button beside the technique button (mobile). However, this camera feature can only be used for specific quests.
To access the actual in-game camera, access the phone menu (ESC on PC, top left button on mobile). Click on the camera icon in the right-hand corner to open the photography UI. If one of your Daily Missions is a photo, this is the method.
How to configure camera settings in Honkai Star Rail
You can use the zoom controls or the slider at the bottom of the screen to zoom in and out. Click on the menu on the upper left of the photography UI to access various customization options:
Camera Settings

Actions
Expressions
These will help you control your character so you can take more dynamic photos. Unfortunately, there's no way to take a photo mid-motion in the open world as there is no automatic camera function, but you can definitely take choreographed shots with the help of these customization options.
After snapping a photo, don't forget to click Save or it will not be saved in your photo library.
Where to find my photos in Honkai Star Rail?
Photos taken via mobile phone will automatically go into your gallery. Depending on your phone model, there may be a separate folder for Honkai: Star Rail like ours. But PC users can find photos stored inside the Star Rail files.
By default, you'll find them by following these steps:
Enter your Local Disk (C:).
Click Program Files.
Look for a folder called Star Rail.
Inside Star Rail, click Games.
In the Games folder, click Star Rail_Data.
Inside the Star Rail_Data folder, click ScreenShots
Again, keep in mind that the location of your ScreenShots folder may be different if you saved the Honkai: Star Rail game files in a different folder. For us though, we tend to stick to the default and organize at a latter time.
For more Honkai: Star Rail guides, check out Honkai Star Rail Best Healers and How to fix 'Login Error, Please Try Again' in Honkai Star Rail here on Pro Game Guides.