There are many points of interest in the world of Horizon Forbidden West, but some of the most useful for the player to visit early on are the Tallnecks. Once the player makes their way to the top of each Tallneck and overrides these machines, a portion of the map will become visible. For those who are planning on doing lots of exploring, finding all of these beasts will make traversal much easier.
Tallneck: The Shining Wastes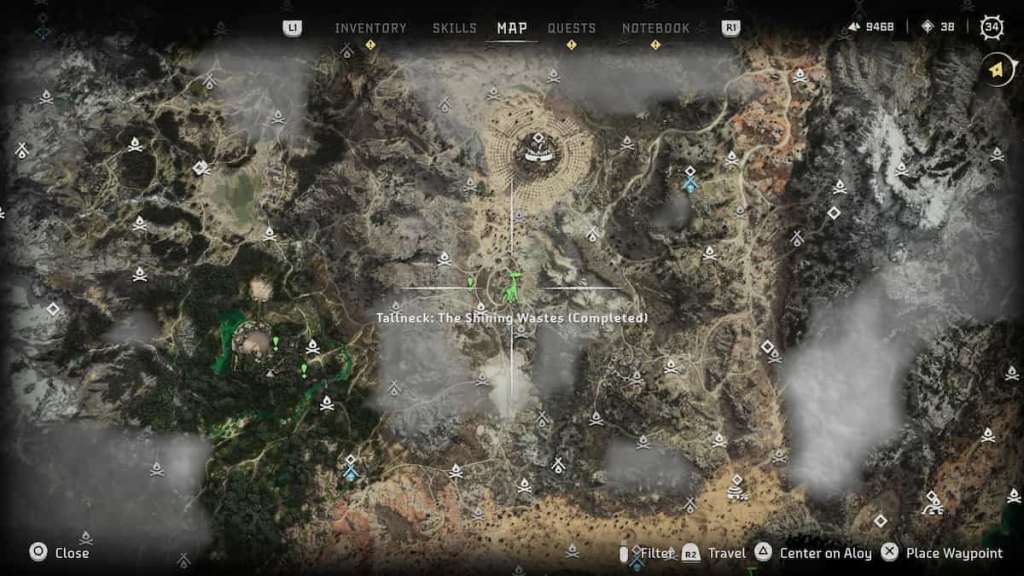 The Shining Wastes Tallneck can be found by traveling directly south of the Scalding Spear settlement.
Tallneck: Salt Bite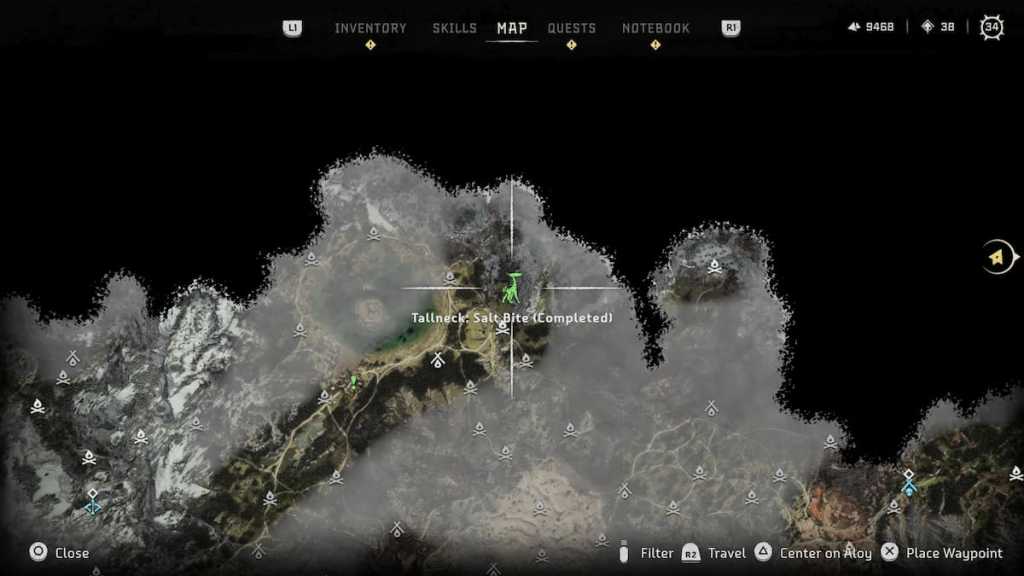 Tallneck Salt Bite is a bit tricky to find. The player will need to first complete Cauldron Iota in order to gain access to this Tallneck, which is actually located within the Cauldron.
Tallneck: Cinnabar Sands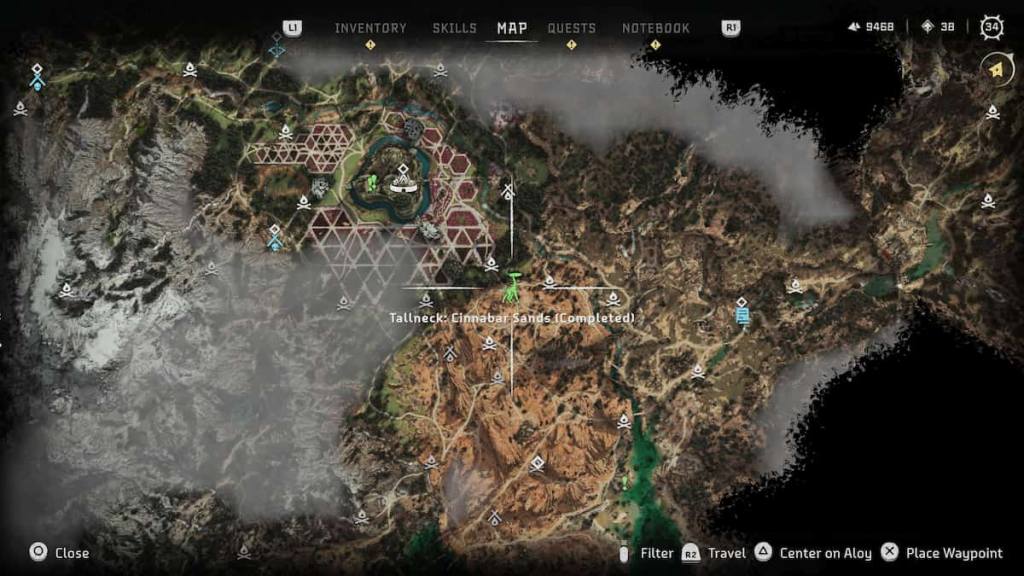 Players can find the Cinnabar Sands Tallneck by making their way southeast of the Plainsong settlement.
Tallneck: The Stillsands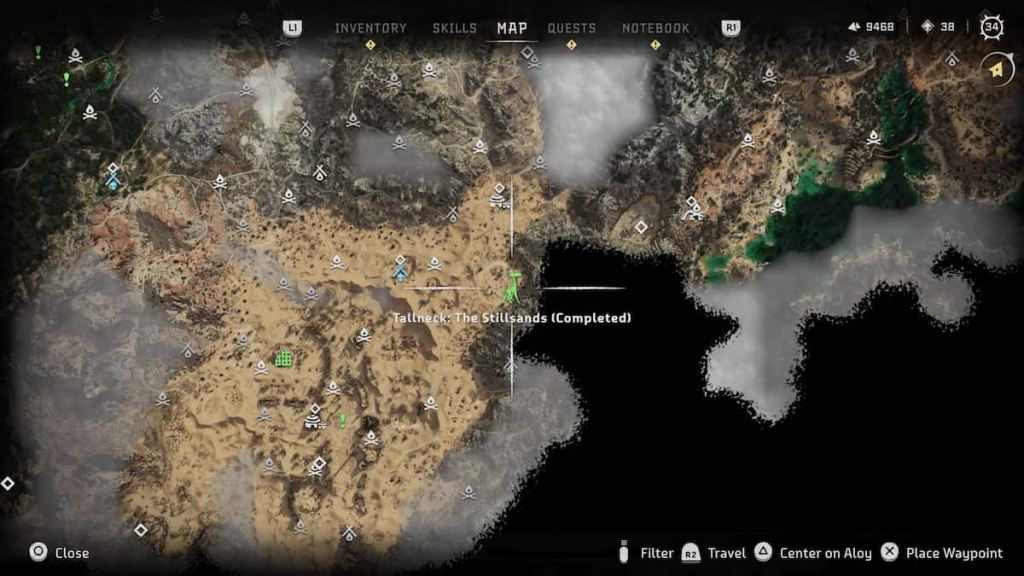 By traveling east of the Relic Ruins: The Stillsands, players will find The Stillsands Tallneck. It is not near any major settlement, so it may require going off the beaten path.
Tallneck: The Stand of the Sentinels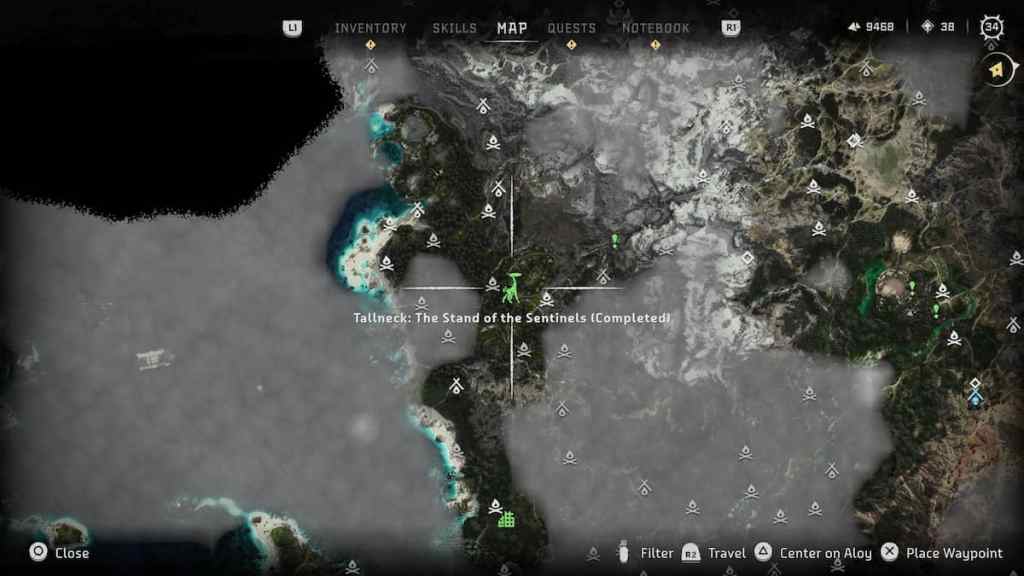 The Stand of the Sentinels Tallneck is another one that is not located near a large settlement, but players can find it by traveling directly north of the Relic Ruins: The Long Coast shown on the map above.
Tallneck: Landfall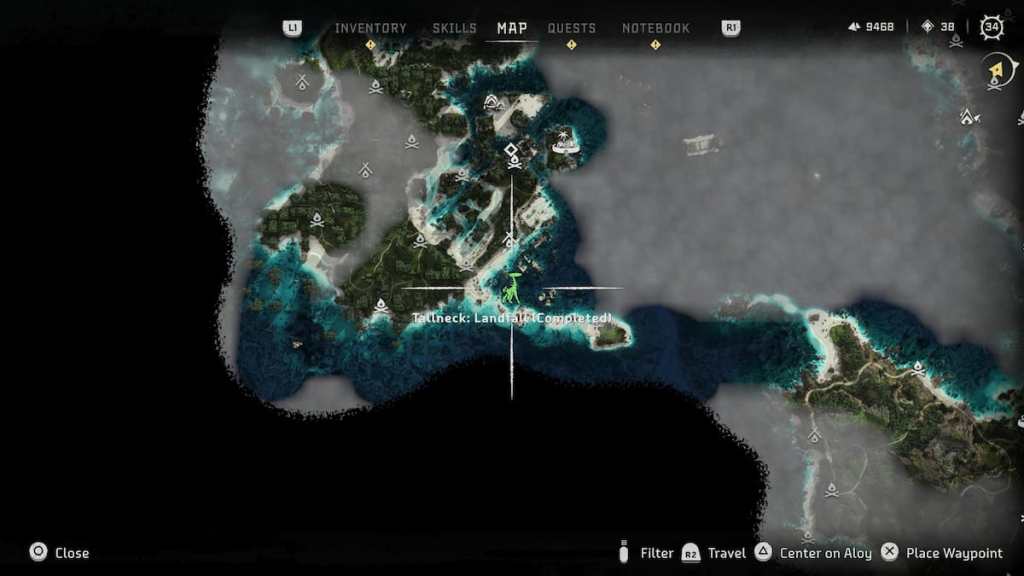 Tallneck: Landfall will be one of the last that the player gains access to, as you can only reach it by progressing through the main story and traveling to the Isle of Spires. This Tallneck is located south of the Legacy's Landfall settlement.
Interested in exploring the world of Horizon Forbidden West and want to read more? Check out All Signal Tower Locations in Horizon Forbidden West on Pro Game Guides!