The massive world of Horizon Forbidden West will have a range of wild animals, and Aloy will have to hunt them to acquire all the Meat variants in-game. Animals like Boar, Fox, Salmon, Goat, Goose, Rabbit, Racoon, Squirrel, Turkey, and others are the primary sources for Meat in Horizon Forbidden West.
How to get Wild Meat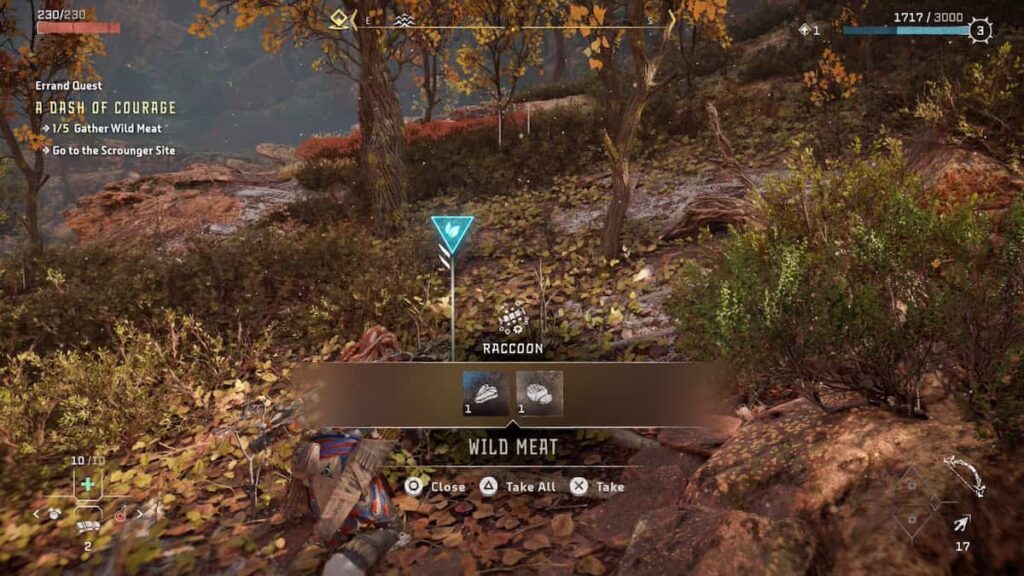 Wild Meat is the green variant of Meat, and it can be found by hunting animals. Horizon Forbidden West follows after Zero Dawn, which means players will have to keep hunting more animals to find rarer Meat variants.
Animals may not be visible at all times since they tend to blend in with the environment. Press R3 to scan the area with Aloy's Focus and highlight all the animals around. It's best to move stealthily while hunting them down quickly before the animals run away.
Related: How to claim the Horizon Forbidden West Pre-order/Deluxe Bonuses
How to get Rich Meat
Rich Meat is the blue variant of Meat, and players can acquire it by hunting animals. In Horizon Forbidden West, animals like the Fox, Boar, Turkey, Squirrel, Racoon, Rabbit, Goat, Goose, Badger are primary sources of Rich Meat.
Meat is an extremely important resource in Horizon Forbidden West, and it's required for Crafting and increasing the carrying capacity for Ammunition, Potion, Trap Pouches, and Modification Satchel. It's also required for specific purchases from Merchants. Players can find Meat by hunting various animals as they are the primary sources.
Wondering which new machines will Aloy come across in Forbidden West? Check out All Acquisition Machines in Horizon Forbidden West on Pro Game Guides.