Horizon Forbidden West is the latest adventure for Aloy and thrusts our protagonist into an unknown land with strange creatures. Like those in Horizon Zero Dawn, each of these creatures requires override credentials before Aloy can learn how to control them. Here's how Aloy can secure more monsters on her journey through her sophomore outing.
Players can access more overrides by finding and completing Cauldrons in Horizon Forbidden West. Cauldrons are extensive mechanical facilities with a series of platforming puzzles that end with a powerful machine boss encounter. Once these towers are complete, Aloy will earn override keys for more machines in the Forbidden West.
Look for icons similar to the one shown below to find a Cauldron in the open world. Make sure to check the level of Cauldrons before exploring them, as higher-level Cauldrons may pose too significant a threat for an under-leveled Aloy.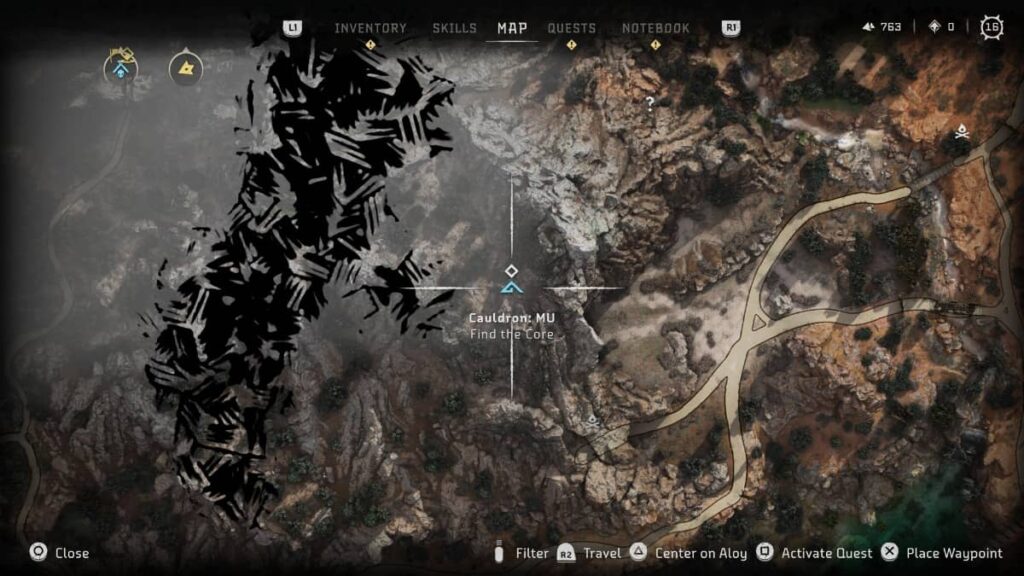 While some machines instantly unlock for override by completing Cauldrons, other robots, like the Plowhorn, require more work. To earn the ability to override these creatures, you'll need to secure a series of overworld items, often pieces from the beast. You can check what pieces are necessary for an Override key at the Fabrication Terminal at Aloy's Base of Operations. This facility unlocks as part of the main story.
For more on Horizon Forbidden West, be sure to check out some of our other articles like All Valor Surges in Horizon Forbidden West here on Pro Game Guides.