Once again, we get to enjoy the combat system of a Horizon game. Stealthily hiding in the nearby foliage and waiting for the opportune moment to strike can be a very satisfying experience. Of course, so can rushing in and firing arrows everywhere... Here is what a skull means in Silent Strike, for the stealthy.
In Horizon Forbidden West, you can crouch down and approach a machine from behind. This will allow you to catch the machine off guard for a better attack. When a skull appears next to the strike button, it means that you will be able to take the machine down in one shot.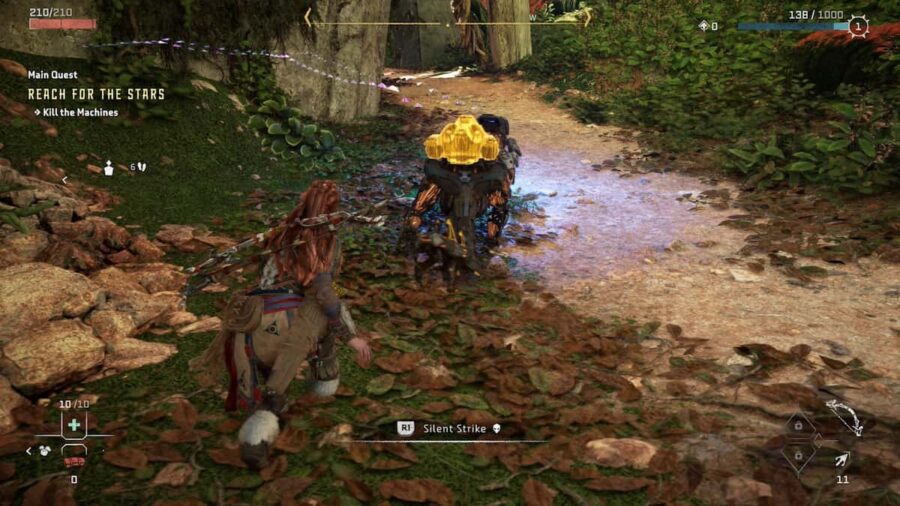 Related: How to enable Auto Sprint In Horizon Forbidden West
This function means that you can take down machines with minimal noise if you are really good at quietly moving through areas. This also means that you can conserve health for sections where stealth isn't an option.
Do bear in mind that this ability is only available on smaller machines. When you are approaching bigger, higher leveled machines, you can still Silent Strike, but the skull will disappear as an opponent is too big to take down in one hit.
Looking for more tips? Why not check out What pressing R3 does in Horizon Forbidden West?