Horizon Forbidden West offers an improved customization experience for series veterans. Not only can players create and equip new outfits when playing as Aloy in the Forbidden West, but they can also dye them. However, dying outfits requires a particular set of resources, and players will have to scrounge for materials like Azure Bloom to change their clothing's hue.
Azure Bloom is an uncommon resource used to create outfit dyes when visiting Dyers, one type of vendor in Horizon Forbidden West. Aloy can find Azure Bloom on rocky cliffs in Horizon Forbidden West, which Aloy will find when scaling rough surfaces. If you're looking for some additional resources, try looking upward, as they'll rarely appear on the ground.
Related: How to destroy Metal Flowers in Horizon Forbidden West
We've listed the Azure Bloom's inventory entry below for your convenience. Make sure to keep your eyes out for the flower shown below when traversing the Forbidden West: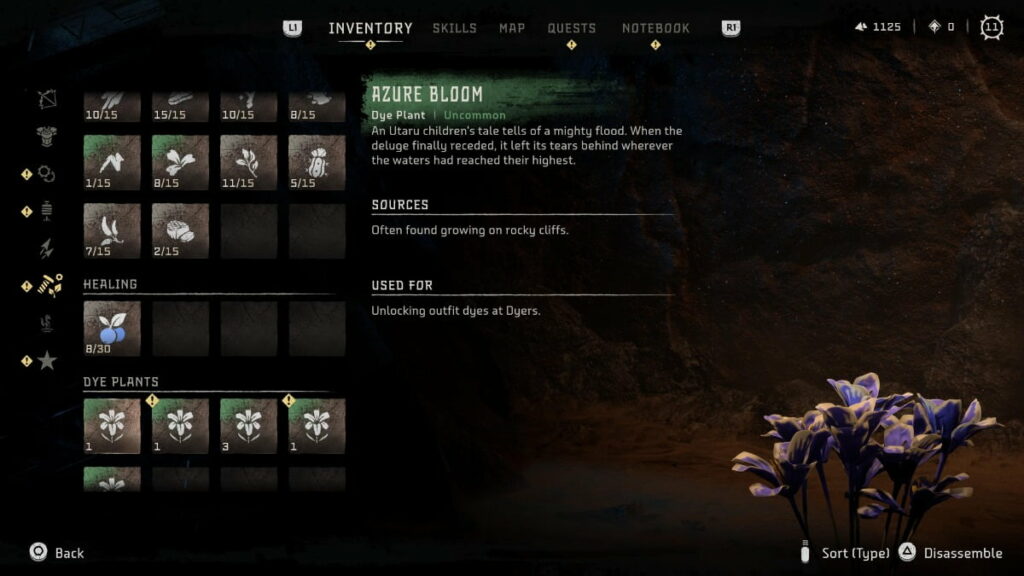 Azure Bloom is just one of the many flowers players can use to change their clothing color, with others like Verdant Bloom and Pale Bloom lurking throughout Horizon.
For more on Horizon Forbidden West, be sure to visit some of our other articles here on Pro Game Guides.