Industries of Titan is a city builder developed by Brace Yourself Games, widely known for its roguelike rhythm game Crypt of the Necrodancer. In this title, you play as a Founder seeking to colonize the barren surface of Titan. Over time, you demolish the ruins of failed civilizations and vow never to repeat their mistakes. Even so, this process is grueling and occasionally unethical, as you must work your employees to the bone for a chance at success.
Visuals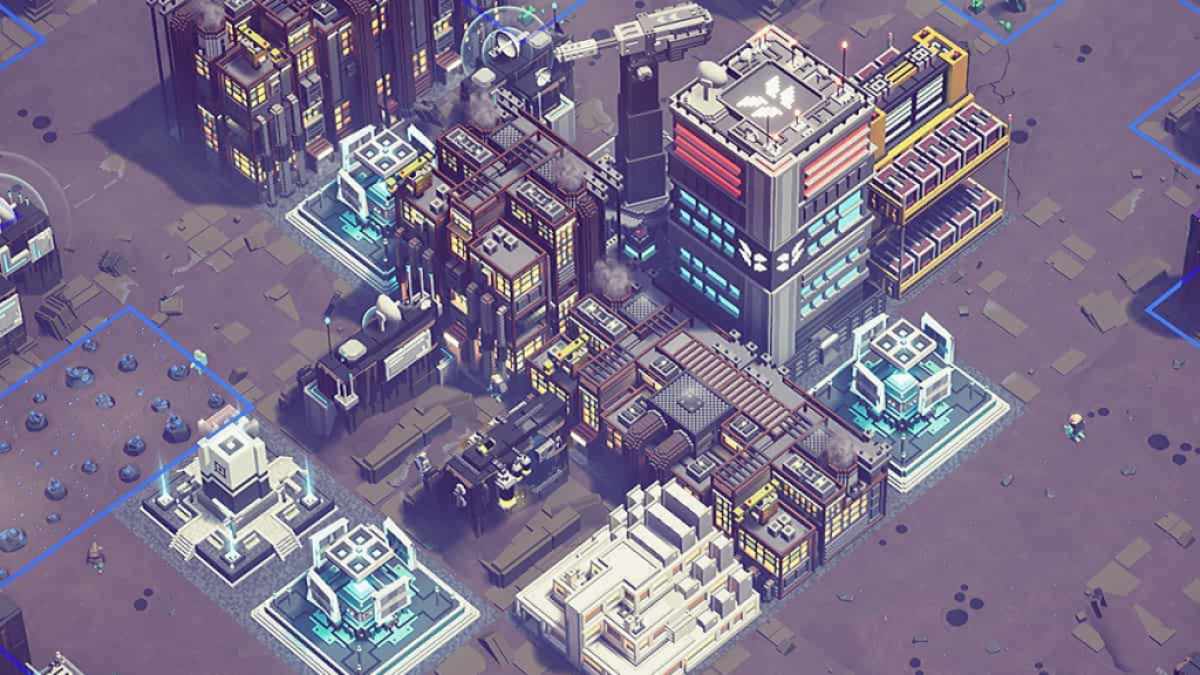 Industries of Titan is a treat to look at. Although I was initially skeptical about the blocky designs, they proved to be a massive help for the game's visual clarity. Each building and device has a distinct visual identity, with Energy-related structures glowing teal and Fuel-related structures bearing shades of yellow. In other city builders I've played, particularly Frostpunk, it's fairly hard to tell which building you're looking at purely from the shape and colors. However, Industries of Titan circumvents that issue by opting for clear, geometric, and simple designs.
The visual clarity of this game's buildings is not only aesthetically pleasing; it also prevents the game from feeling like a chore. Blindly clicking on buildings to locate a Factory is simply not fun. By making each building easy to identify, Industries of Titan reduces the amount of time you have to spend clicking around while increasing the amount of time you spend actually playing the game. This is a clever decision from the developers, and I wish more city builders used this design philosophy.
Score: 5/5 Stars
Gameplay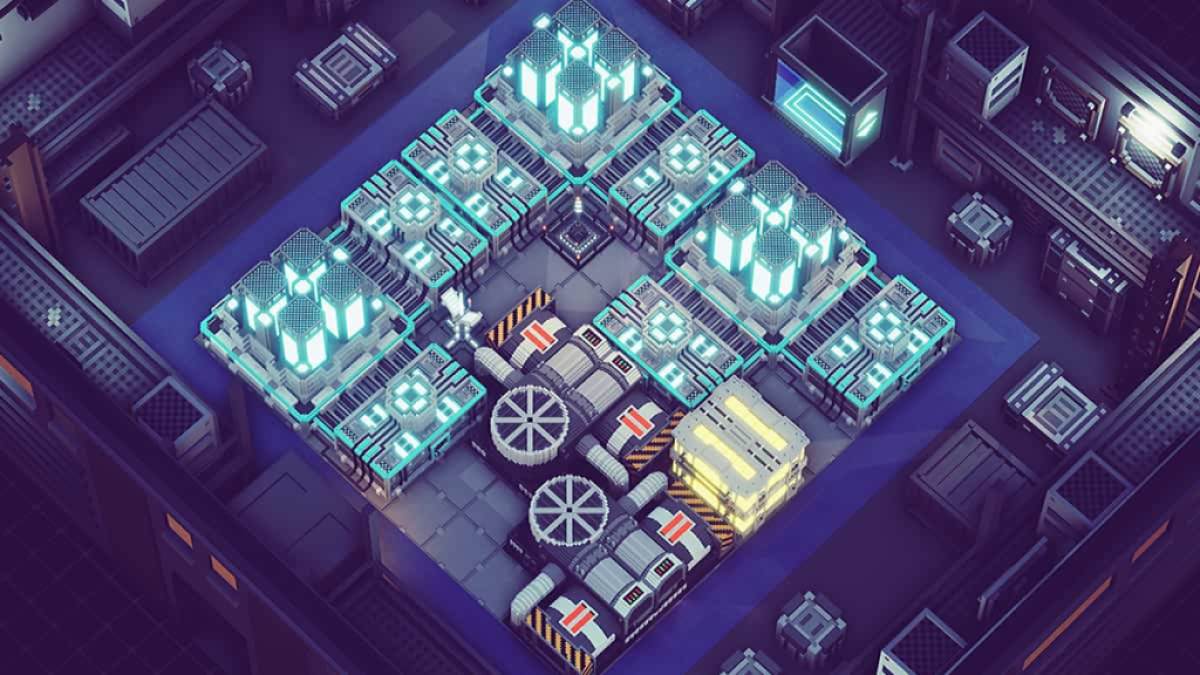 Industries of Titan's gameplay is centered around expansion, whether that be the expansion of territory or the expansion of resource acquisition. The gameplay loop can be described as a "want, need, supply" dynamic, where you start by wanting something, such as more land or a new building. However, you need more materials and Energy to support that building. In response to this need, you develop new devices that help supply the deficit.
These three stages repeat often, but it's not noticeable in the early game. At the start, everything felt fresh, and I encountered unique problems I hadn't seen before. This repetition became more apparent as I progressed to the middle and late game. I knew that if I built a new structure, I needed Energy, so I'd have to build more Generators. As I grew my citizen numbers, they created more waste, so I'd have to either build Smokestacks or fill my Factories with Waste Receptacles. While we're on the topic of waste, I do believe that waste as a "resource" is meaningless in this game and only serves as an ever-growing annoyance.
Even though this gameplay loop sounds incessant and exhausting, by some magic, it was actually fun. As the game went on, I did recognize that the problems I encountered were predictable, but somehow it never felt overly tedious. I think the interior customization mode helped keep the game enjoyable, and placing objects was super satisfying, especially for someone who likes it when things are organized.
Score: 4/5 Stars
User Interface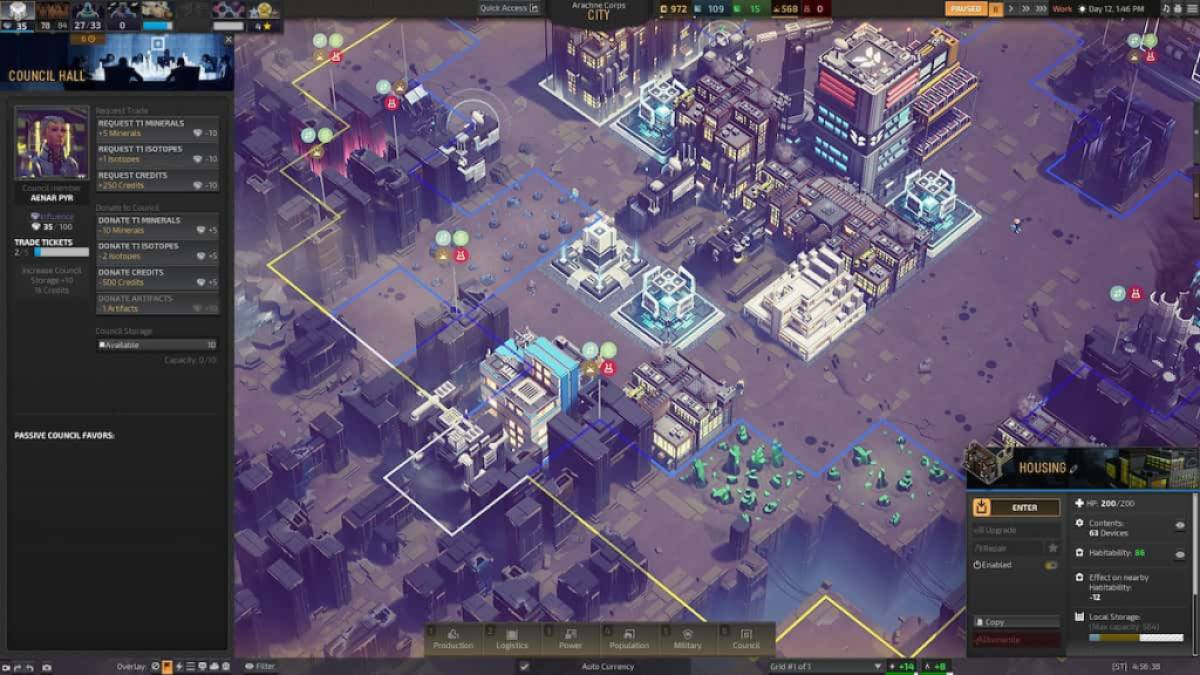 At first, Industries of Titan's user interface is paralyzing due to the sheer number of icons and real-time stats. It seems like the developers wanted to keep the UI out of the way, but in doing so, they made icons tiny, hard to read, and easily overlooked. Some of the most helpful icons, such as the Quick Access, Fuel, and Energy displays, are irrationally tucked away to the side. I wish they had made these icons larger since you often interact with them. Even viewing the game through a large monitor, some icons are hard to read, so I can't imagine how muddy the UI looks on smaller monitors.
Once you've settled into the game and are familiar with the mechanics, the user interface becomes more useful than intimidating. Even so, there are still some menus I didn't know existed that could have been helping me out all along. In the Tech Web menu, you can spend Artifacts to research upgrades. These upgrades are solutions to typical pitfalls, such as an abundance of waste, low habitability, and high pollution. Since I didn't know this menu existed, I had to struggle with these recurring issues, oblivious to the fact that I could research upgrades that reduce waste by 15%. This discovery was frustrating and made me feel like the time I spent building tons of Waste Receptacles was all in vain.
Score: 3.5/5 Stars
Sound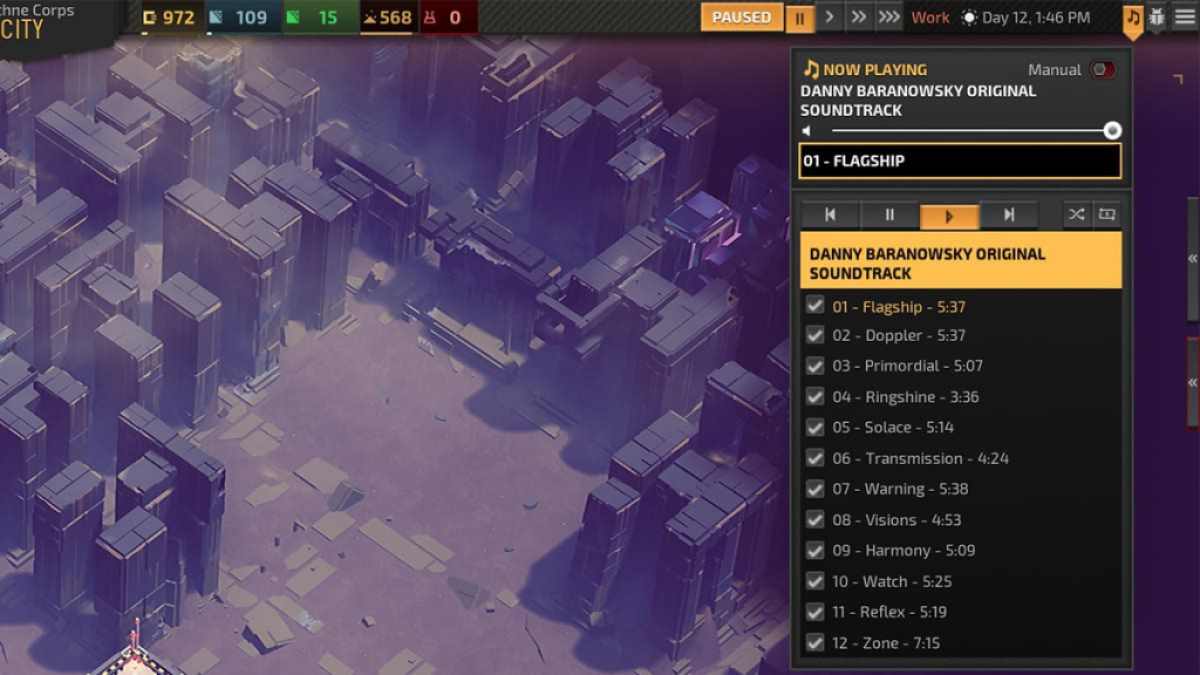 Danny Baronowsky composed a killer set of songs for the Industries of Titan soundtrack. Even while I was laser-focused on expanding my colony, the middle section of the Visions track had me breaking it down, science-style. The sound effects for this game are phenomenal. When you select a Ruins, you hear a soft electronic clang that resonates through an empty hallway. Upon selecting a Factory, you hear the whirring sounds of machines starting up.
Every icon, building, and resource tile has its own unique sound effect, but this abundance of noise is never distracting or out of place. Did I mention this game has a soundtrack player where you can manually choose to play any track? Brace Yourself Games may be an indie company, but they cut no corners with quality.
Score: 5/5 Stars
Verdict - A crisp city builder that is a treat to play
I was hesitant about this game at first since I don't typically play city builders, but Industries of Titan blew me away. The art style is gorgeous, and placing objects feels satisfying. After a few hours into the game, I found myself brainstorming how to make the most of my Factory floor space, even when I wasn't actively playing the game. This game is an excellent introduction to the city builder genre, and although the simplistic visuals are disarming at first glance, it's a surprisingly complex strategy game.
For more Industries of Titan articles, come check out How do you get more Credits in Industries of Titan? and How do you get more Influence in Industries of Titan? here on Pro Game Guides.