Industries of Titan is overall an enjoyable experience, but it can be a lot to take in for new players. Similar to other city building games, Industries of Titan has a crowded UI, filled with icons and real-time stats. If you don't know how to navigate the game, you may even quit prematurely from being overwhelmed. However, we're here to help you out and guide you through some of the game's features. Come join us as we give advice for players new to Industries of Titan.
How to play Industries of Titan - tips and tricks
Survey every building, it's free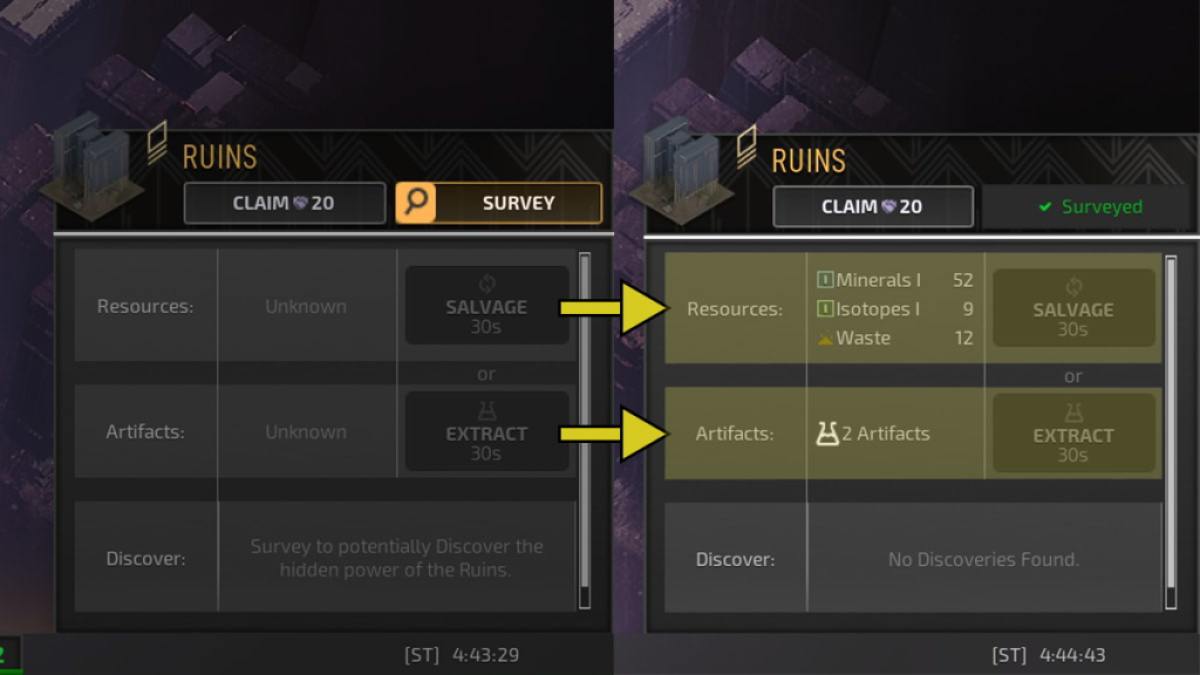 When you survey Ruins, you reveal the resources that structure holds. While it is possible to simply claim a Ruins and salvage the unknown number of resources, it's more strategic to survey the Ruins ahead of time. This process is completely free and has no downsides. When a Ruins has been surveyed, it displays colored icons to show which resources it holds. This allows you to decide whether a Ruins is worth claiming, or if it's a lesser priority due to the low number of resources it contains. It's never a bad idea to survey nearby Ruins, as it can help you make wise choices with your territory.
Don't put all of your Fuel Fabricators in one place
This is a mistake that we made early on, and although it worked for a while, we failed to realize that the Xethane in the air is not infinite. Placing all of your Fuel Fabricators in one location may seem like a great short-term solution, but when you drain all of the local Xethane from the air, your entire fuel factory becomes obsolete. To avoid this problem, try placing Fuel Fabricators in different areas of the map, especially where the Xethane concentration is high. You can see the local concentration of Xethane by selecting a plot of land and viewing the Xethane percentage. Try constructing fuel factories where this percentage is high, such as near Crevices and Activated Xethane Sources.
Related: Ixion Review: Casual strategy players need not apply
Take advantage of the Tech Web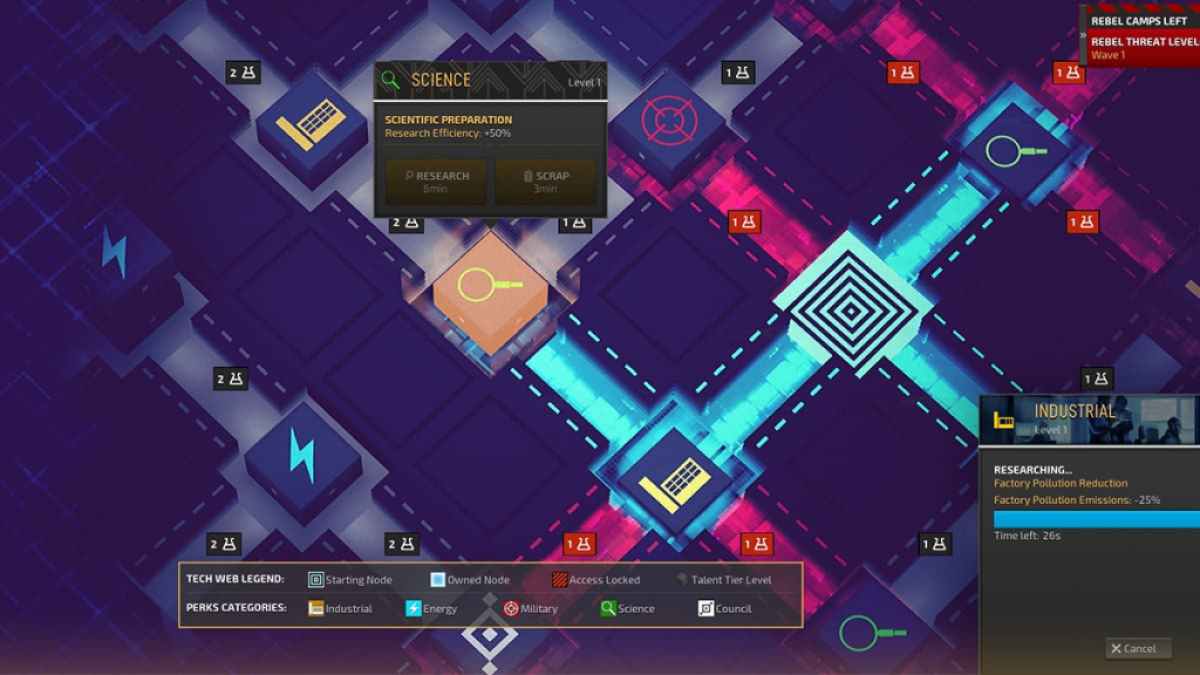 At the cost of Artifacts, you can research new general upgrades using the Tech Web. Each of the large squares are upgrades, but their paths can only be accessed by submitting Artifacts. The Tech Web is a crucial resource that can help solve the recurring problems you face, such as high levels of waste and slow construction. If you have a sustainable source of Artifacts, the Tech Web is absolutely worth investing in, as it can solve tons of potential issues.
Always generate more Energy and Fuel than you need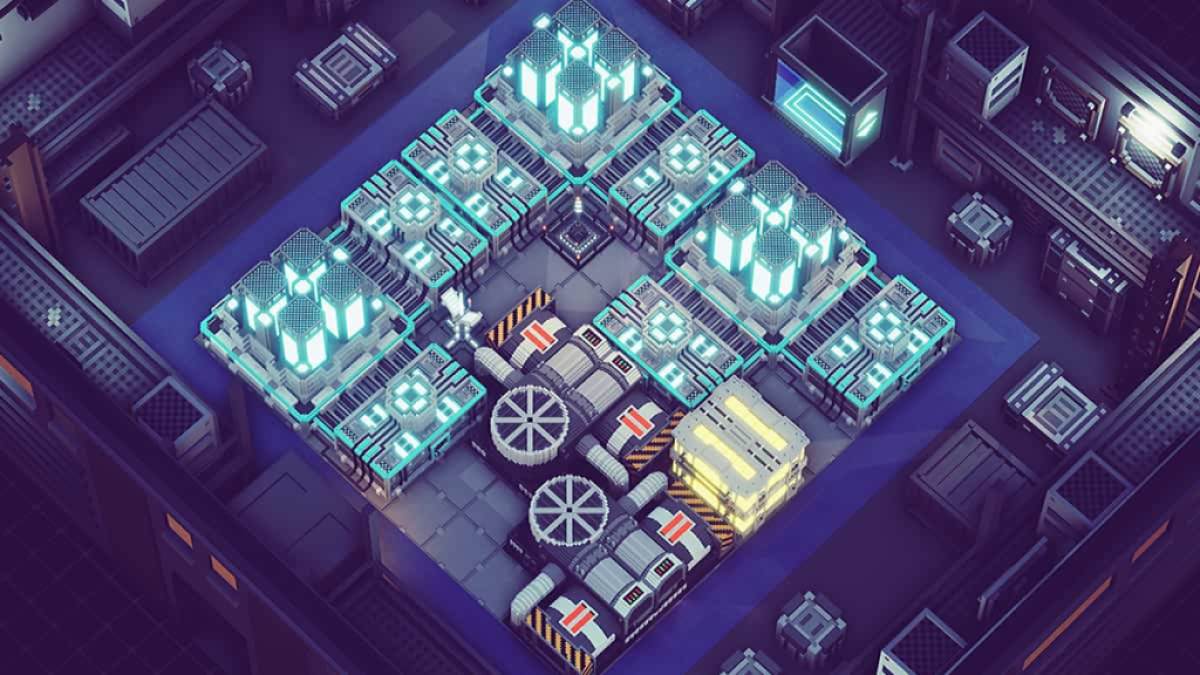 While you may feel as if you're doing alright on Energy and Fuel, it's wise to stock up on Generators and Fuel Fabricators. Some structures like the Defense Turret and Office require 24 and 32 Energy respectively, which can be an overwhelming cost if you're not prepared. If the rebels attack and you lack the necessary resources, you can put yourself in a tough spot. Don't forget to place Batteries and Fuel Tanks to store backup Energy and Fuel.
For more Industries of Titan guides, come check out How do you get more Influence in Industries of Titan? here on Pro Game Guides.