Within the world of Animal Crossing: New Horizons there are 413 total characters across 34 different species. This includes species such as Anteater, Bear, Chicken, Deer, Dog, Duck, Eagle, Elephant, Frog, and so many more. With so many different villagers available to bring to the player's island it can be difficult to choose, so here are all of the player's options.
All Alligator Villagers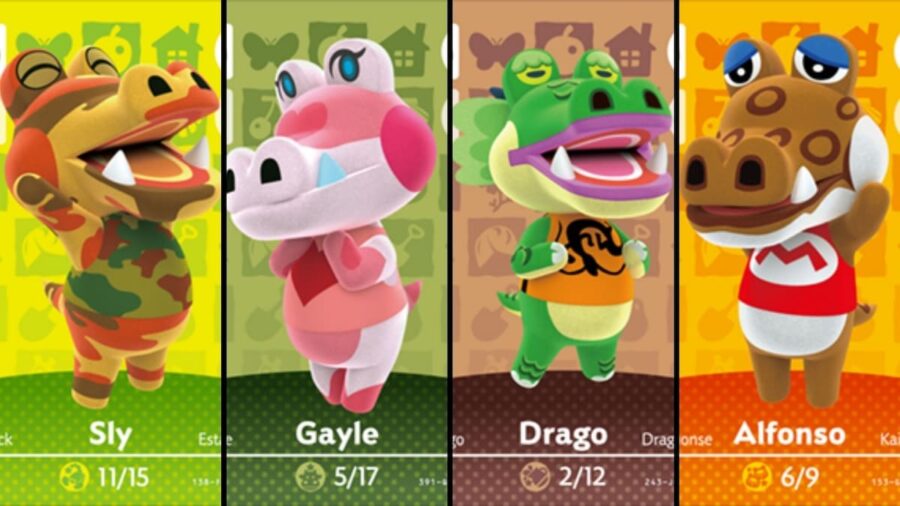 Alfonso (lazy)
Alli (snooty)
Boots (jock)
Del (cranky)
Drago (lazy)
Gayle (normal)
Roswell (smug)
Sly (jock)
All Anteater Villagers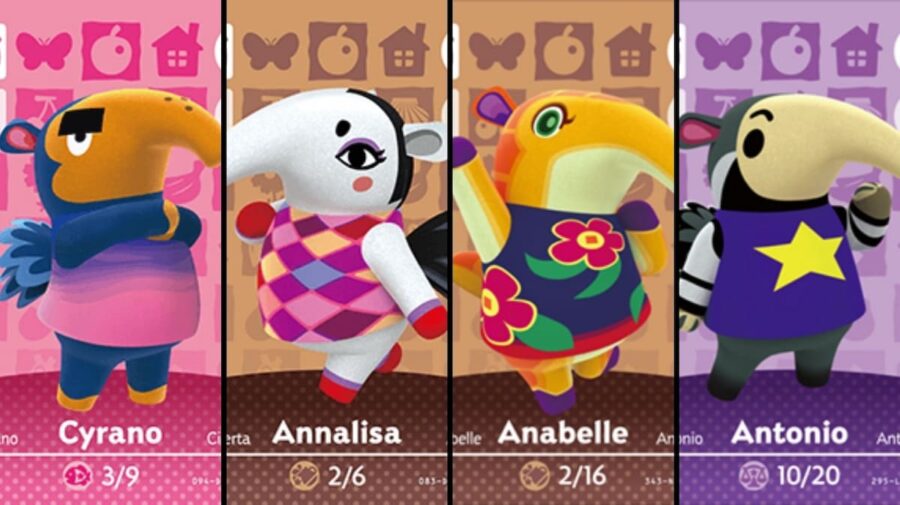 Anabelle (peppy)
Annalisa (normal)
Antonio (jock)
Cyrano (cranky)
Olaf (smug)
Pango (peppy)
Snooty (snooty)
Zoe (normal)
All Bear Villagers
Beardo (smug)
Charlise (sisterly)
Chow (cranky)
Curt (cranky)
Grizzly (cranky)
Groucho (cranky)
Ike (cranky)
Klaus (smug)
Megan (normal)
Nate (lazy)
Paula (sisterly)
Pinky (peppy)
Teddy (jock)
Tutu (peppy)
Ursala (sisterly)
All Bird Villagers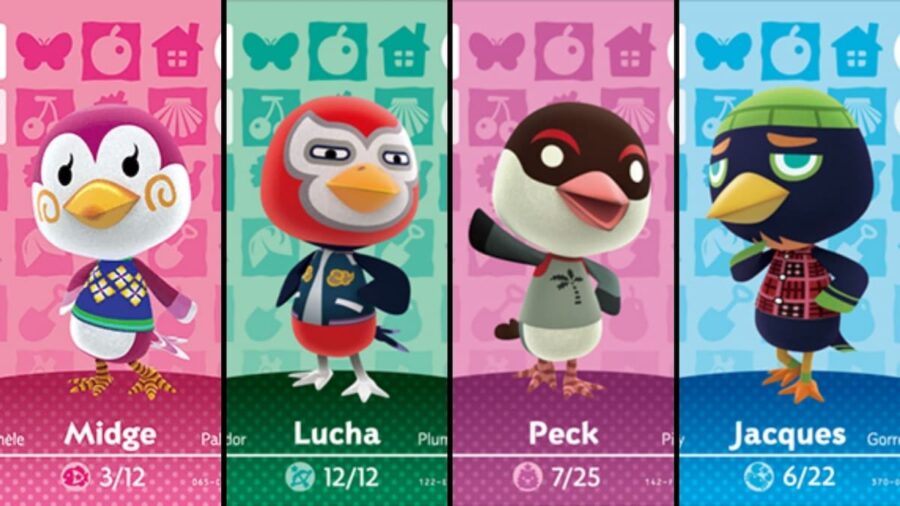 Ace (jock)
Admiral (cranky)
Anchovy (lazy)
Jacob (lazy)
Jacques (smug)
Jay (jock)
Jitters (jock)
Lucha (smug)
Midge (normal)
Peck (jock)
Piper (peppy)
Robin (snooty)
Sparro (jock)
Twiggy (peppy)
All Bull Villagers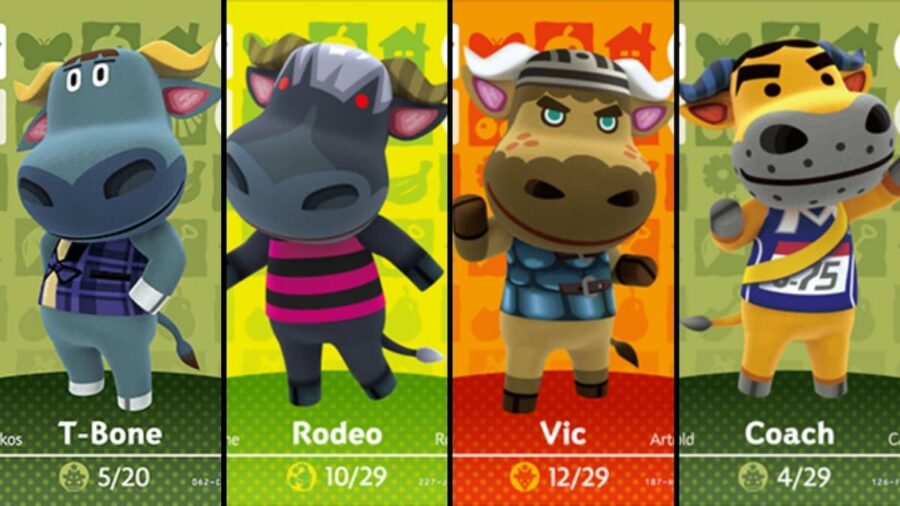 Angus (cranky)
Coach (jock)
Rodeo (lazy)
Stu (lazy)
T-Bone (cranky)
Vic (cranky)
All Cat Villagers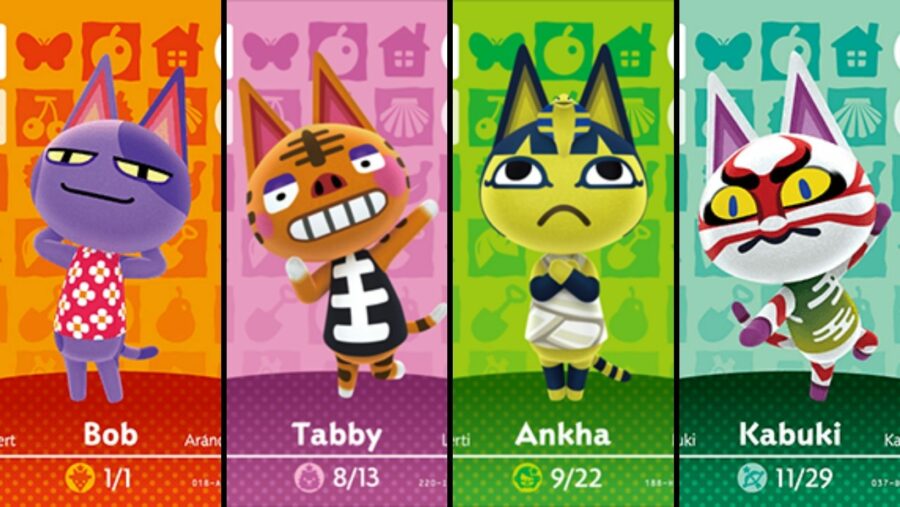 Ankha (snooty)
Bob (lazy)
Felicity (peppy)
Kabuki (cranky)
Katt (sisterly)
Kid Cat (jock)
Kiki (normal)
Kitty (snooty)
Lolly (normal)
Merry (peppy)
Mitzi (normal)
Moe (lazy)
Monique (snooty)
Olivia (snooty)
Punchy (lazy)
Purrl (snooty)
Raymond (smug)
Rosie (peppy)
Rudy (jock)
Stinky (jock)
Tabby (peppy)
Tangy (peppy)
Tom (cranky)
All Chicken Villagers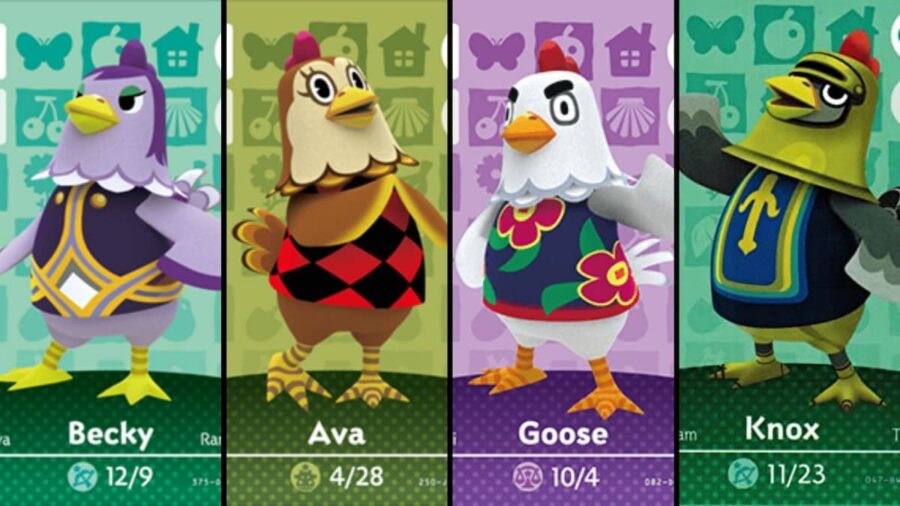 Ava (normal)
Becky (snooty)
Benedict (lazy)
Broffina (snooty)
Egbert (lazy)
Goose (jock)
Ken (smug)
Knox (cranky)
Plucky (sisterly)
All Cub Villagers
Barold (lazy)
Bluebear (peppy)
Cheri (peppy)
Chester (lazy)
Judy (snooty)
June (normal)
Kody (jock)
Maple (normal)
Marty (lazy)
Murphy (cranky)
Olive (normal)
Pekoe (normal)
Poncho (jock)
Pudge (lazy)
Stitches (lazy)
Tammy (sisterly)
Vladimir (cranky)
All Deer Villagers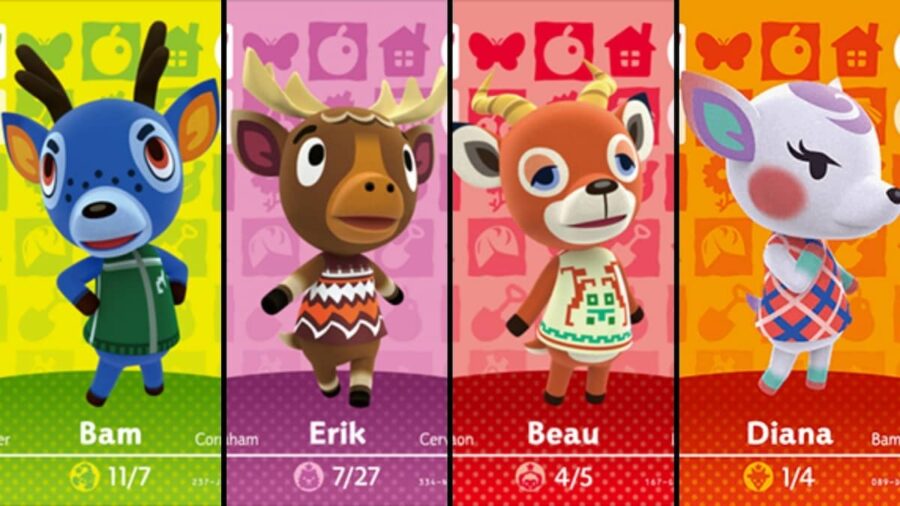 Bam (jock)
Beau (lazy)
Bruce (cranky)
Chelsea (normal)
Deirdre (sisterly)
Diana (snooty)
Erik (lazy)
Fauna (normal)
Fuchsia (sisterly)
Lopez (smug)
Shino (peppy)
Zell (smug)
All Dog Villagers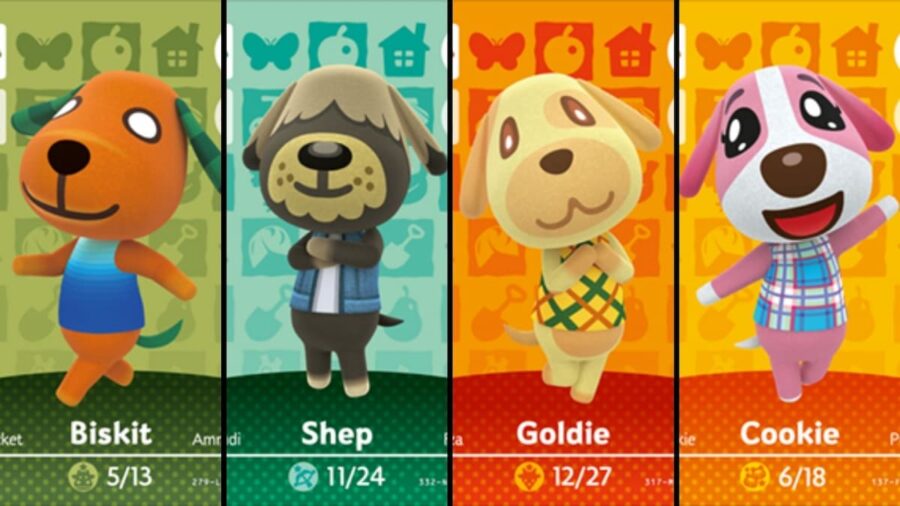 Bea (normal)
Benjamin (lazy)
Biskit (lazy)
Bones (lazy)
Butch (cranky)
Cherry (sisterly)
Cookie (peppy)
Daisy (normal)
Frett (cranky)
Goldie (normal)
Lucky (lazy)
Mac (jock)
Maddie (peppy)
Marcel (lazy)
Portia (snooty)
Shep (smug)
Walker (lazy)
All Duck Villagers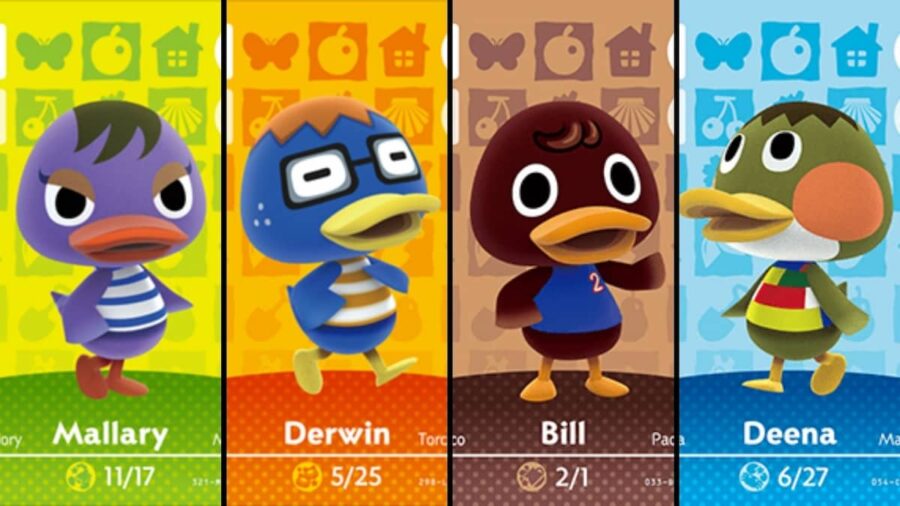 Bill (jock)
Deena (normal)
Derwin (lazy)
Drake (lazy)
Freckles (peppy)
Gloria (snooty)
Joey (lazy)
Ketchup (peppy)
Maelle (snooty)
Mallary (snooty)
Miranda (snooty)
Molly (normal)
Pate (peppy)
Pompom (peppy)
Quillson (smug)
Scoot (jock)
Weber (lazy)
Related: How to get the permanent ladder DIY recipe in Animal Crossing: New Horizons
All Eagle Villagers
Amelia (snooty)
Apollo (cranky)
Avery (cranky)
Buzz (cranky)
Celia (normal)
Frank (cranky)
Keaton (smug)
Pierce (jock)
Quinn (sisterly)
Sterling (jock)
All Elephant Villagers
Axel (jock)
Big Top (lazy)
Chai (peppy)
Cyd (cranky)
Dizzy (lazy)
Ellie (normal)
Eloise (snooty)
Margie (normal)
Opal (snooty)
Paolo (lazy)
Tia (normal)
Tucker (lazy)
All Frog Villagers
Camofrog (cranky)
Cousteau (jock)
Croque (cranky)
Diva (sisterly)
Drift (jock)
Frobert (jock)
Gigi (snooty)
Henry (smug)
Huck (smug)
Jambette (normal)
Jeremiah (lazy)
Lily (normal)
Prince (lazy)
Puddles (peppy)
Raddle (lazy)
Ribbot (jock)
Tad (jock)
Wart Jr. (cranky)
All Goat Villagers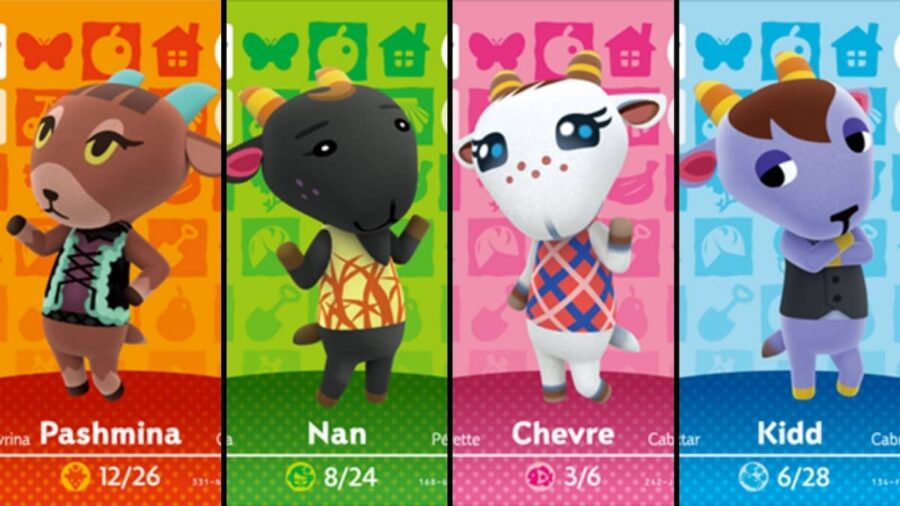 Billy (jock)
Chevre (normal)
Gruff (cranky)
Kidd (smug)
Nan (normal)
Pashmina (sisterly)
Sherb (lazy)
Velma (snooty)
All Gorilla Villagers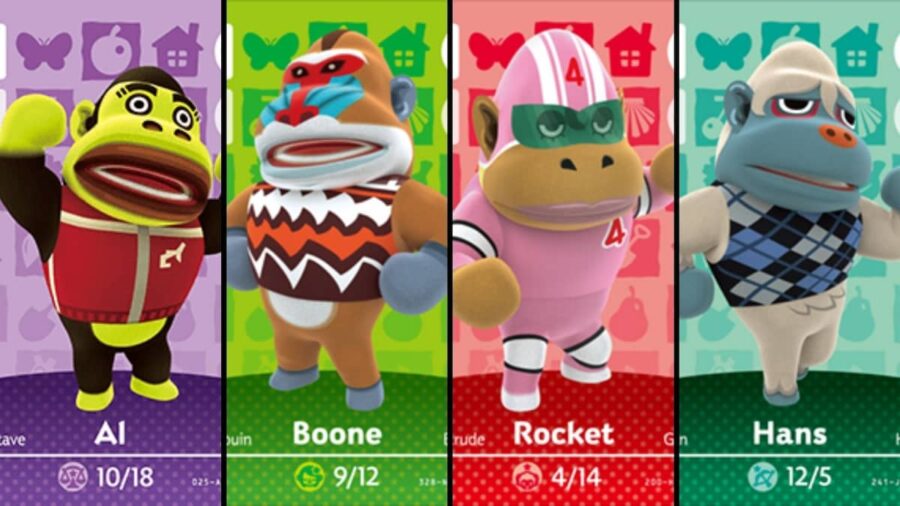 Al (lazy)
Boone (jock)
Boyd (cranky)
Cesar (cranky)
Hans (smug)
Louie (jock)
Peewee (cranky)
Rilla (peppy)
Rocket (sisterly)
Violet (snooty)
All Hamster Villagers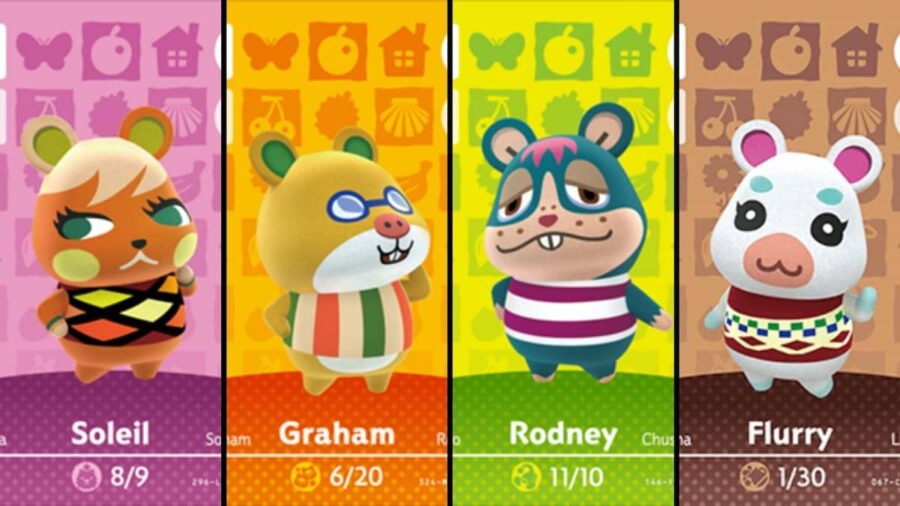 Apple (peppy)
Clay (lazy)
Flurry (normal)
Graham (smug)
Hamlet (jock)
Hamphrey (cranky)
Marlo (cranky)
Rodney (smug)
Soleil (snooty)
All Hippo Villagers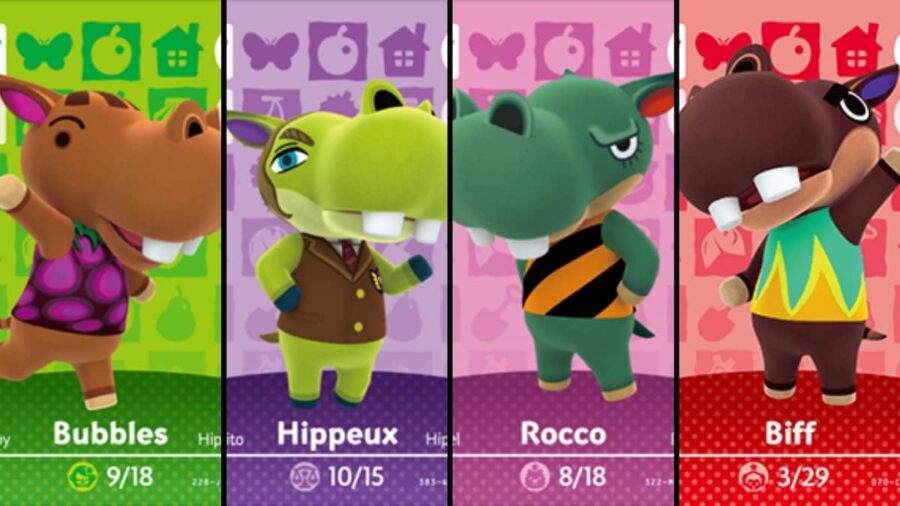 Bertha (normal)
Biff (jock)
Bitty (snooty)
Bubbles (peppy)
Harry (cranky)
Hippeux (smug)
Rocco (cranky)
All Horse Villagers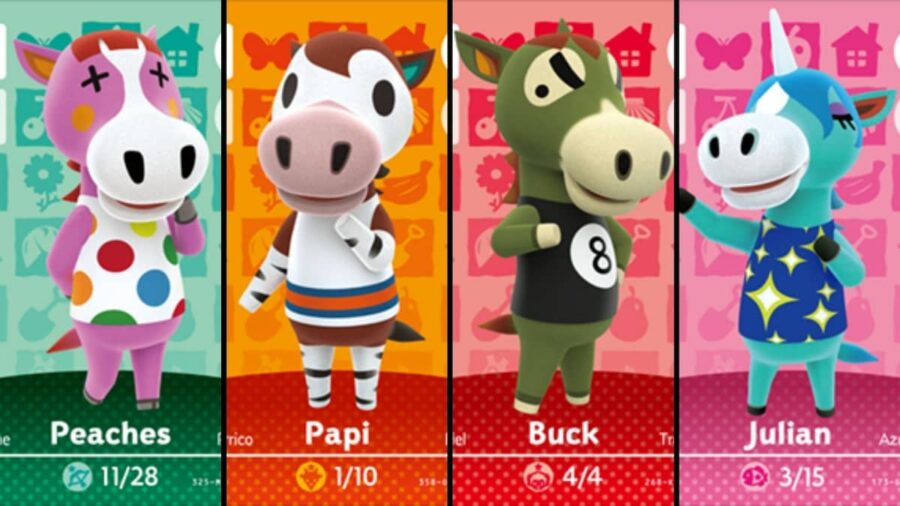 Annalise (snooty)
Buck (jock)
Cleo (snooty)
Clyde (lazy)
Colton (smug)
Ed (smug)
Elmer (lazy)
Julian (smug)
Papi (lazy)
Peaches (normal)
Reneigh (sisterly)
Roscoe (cranky)
Savannah (normal)
Victoria (peppy)
Winnie (peppy)
All Kangaroo Villagers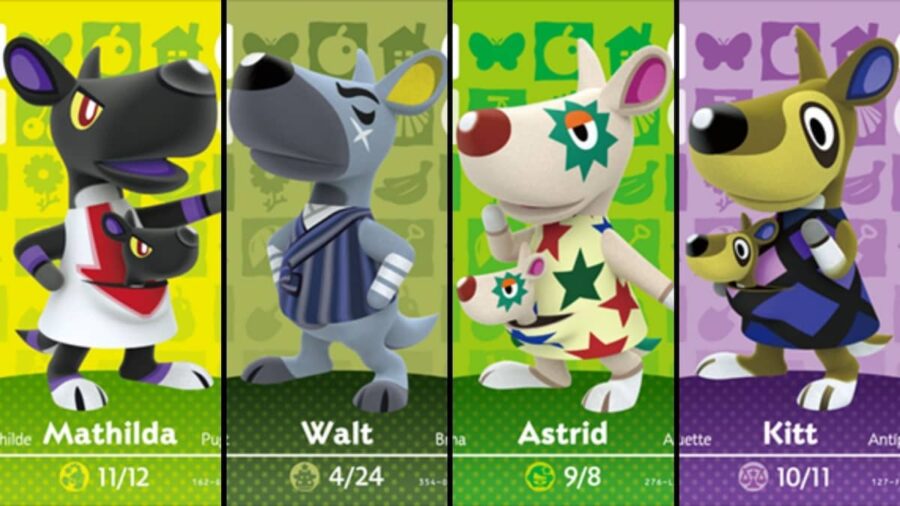 Astrid (snooty)
Carrie (normal)
Kitt (normal)
Marcie (normal)
Mathilda (snooty)
Rooney (cranky)
Sylvia (sisterly)
Walt (cranky)
All Koala Villagers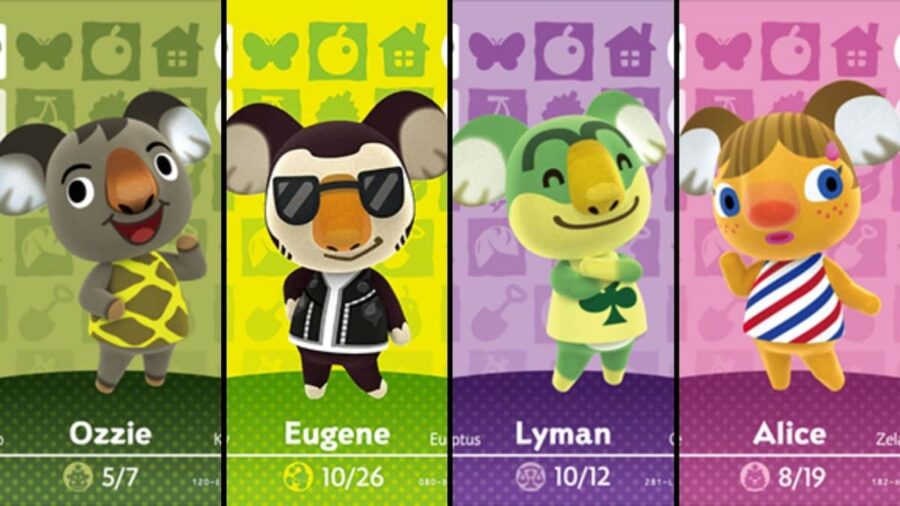 Alice (normal)
Canberra (sisterly)
Eugene (smug)
Faith (sisterly)
Gonzo (cranky)
Lyman (jock)
Melba (normal)
Ozzie (lazy)
Sydney (normal)
Yuka (snooty)
All Lion Villagers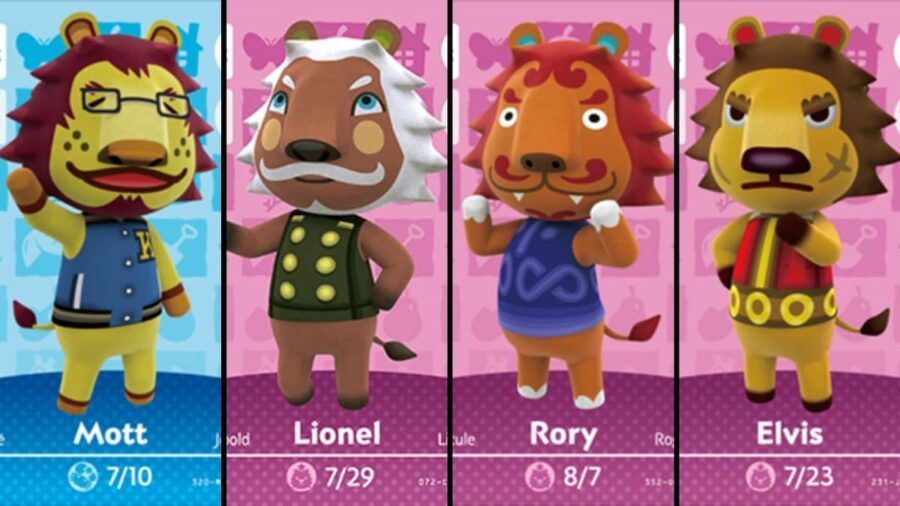 Bud (jock)
Elvis (cranky)
Leopold (smug)
Lionel (smug)
Mott (jock)
Rex (lazy)
Rory (jock)
All Monkey Villagers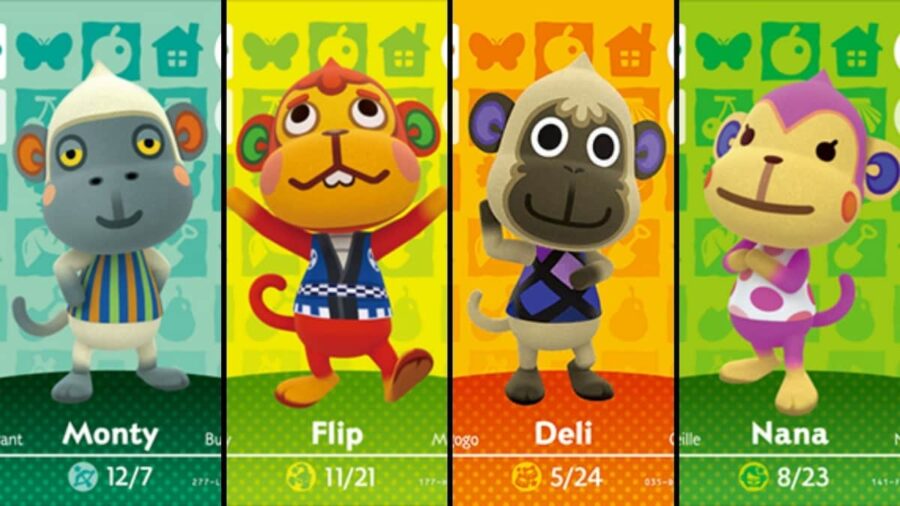 Deli (lazy)
Elise (snooty)
Flip (jock)
Monty (cranky)
Nana (normal)
Shari (sisterly)
Simon (lazy)
Tammi (peppy)
Tiansheng (jock)
Related: The 10 best roommate pairs in Animal Crossing: New Horizons Happy Home Paradise
All Mouse Villagers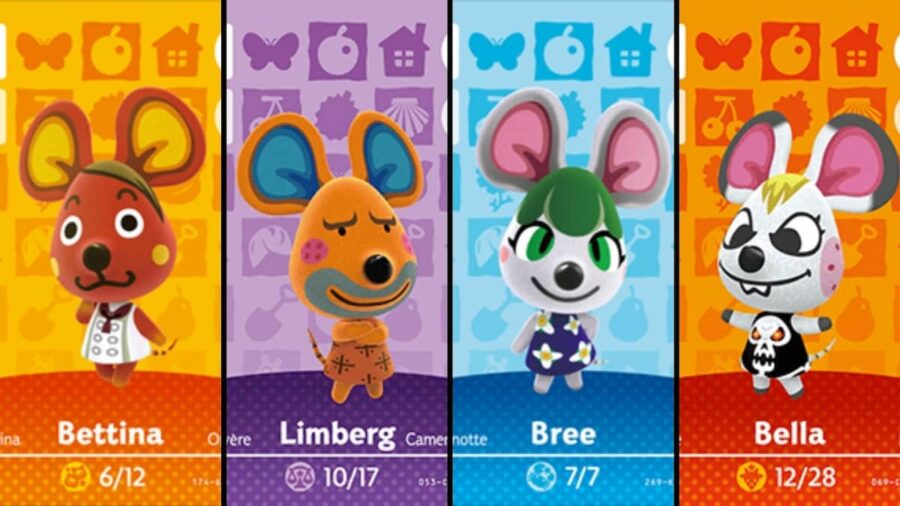 Anicotti (peppy)
Bella (peppy)
Bettina (normal)
Bree (snooty)
Broccolo (lazy)
Candi (peppy)
Chadder (smug)
Dora (normal)
Greta (snooty)
Limberg (cranky)
Moose (jock)
Penelope (peppy)
Petri (snooty)
Rizzo (cranky)
Rod (jock)
Samson (jock)
All Octopus Villagers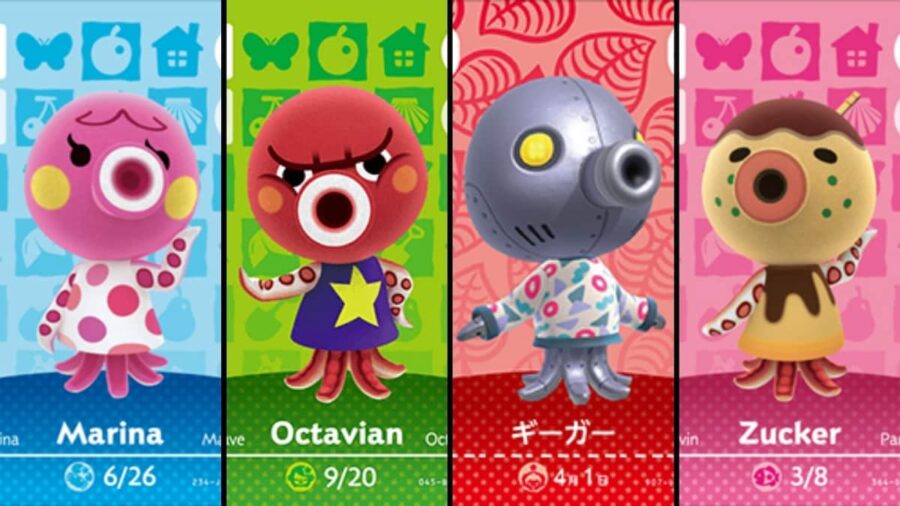 Cephalobot (smug)
Marina (normal)
Octavian (cranky)
Zucker (lazy)
All Ostrich Villagers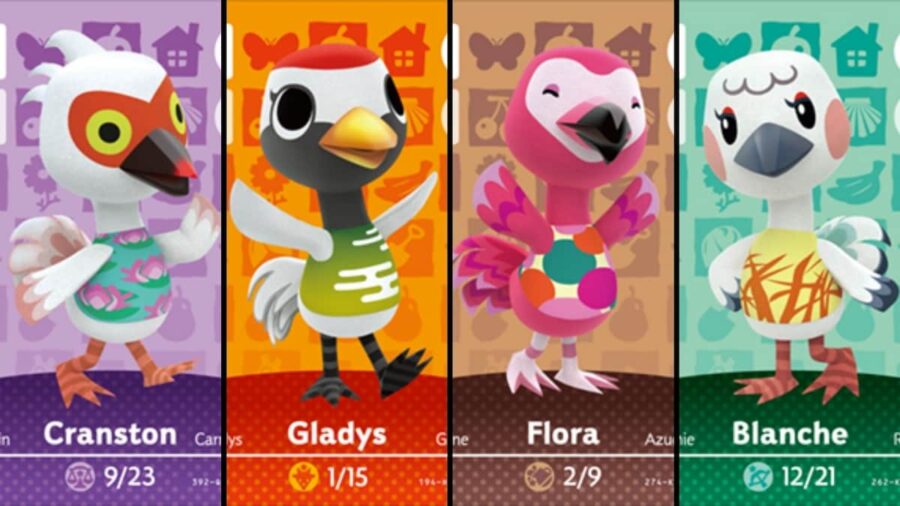 Blanche (snooty)
Cranston (lazy)
Flora (peppy)
Gladys (normal)
Julia (snooty)
Phil (smug)
Phoebe (sisterly)
Queenie (snooty)
Rio (peppy)
Sandy (normal)
Sprocket (jock)
All Penguin Villagers
Aurora (normal)
Boomer (lazy)
Cube (lazy)
Chabwick (lazy)
Flo (sisterly)
Friga (snooty)
Gwen (snooty)
Hopper (cranky)
Iggly (jock)
Puck (lazy)
Roald (jock)
Sprinkle (peppy)
Tex (smug)
Wade (lazy)
All Pig Villagers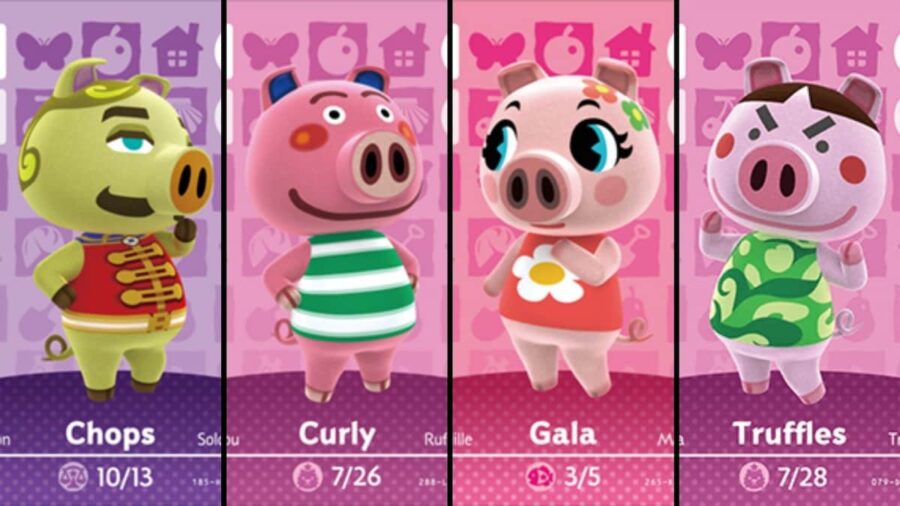 Agnes (sisterly)
Boris (cranky)
Chops (smug)
Cobb (jock)
Curly (jock)
Gala (normal)
Hugh (lazy)
Kevin (jock)
Lucy (normal)
Maggie (normal)
Pancetti (snooty)
Peggy (peppy)
Rasher (cranky)
Spork (lazy)
Truffles (peppy)
All Rabbit Villagers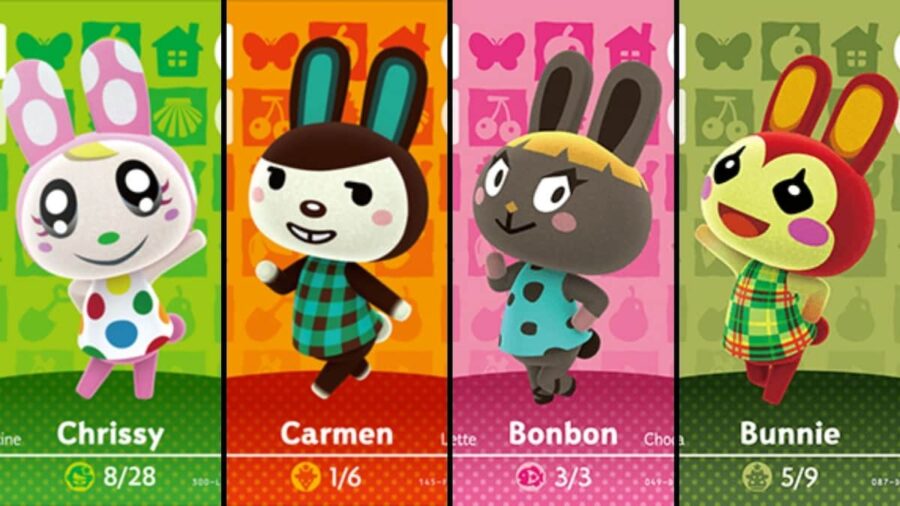 Bonbon (peppy)
Bunnie (peppy)
Carmen (peppy)
Chrissy (peppy)
Claude (lazy)
Coco (normal)
Cole (lazy)
Doc (lazy)
Dotty (peppy)
Francine (snooty)
Gabi (peppy)
Gaston (cranky)
Genji (jock)
Hopkins (lazy)
Mira (sisterly)
O'Hare (smug)
Pippy (peppy)
Ruby (peppy)
Sasha (lazy)
Snake (jock)
Tiffany (snooty)
Toby (smug)
All Rhino Villagers
Azalea (snooty)
Hornsby (lazy)
Merengue (normal)
Renée (sisterly)
Rhonda (normal)
Spike (cranky)
Tank (jock)
All Sheep Villagers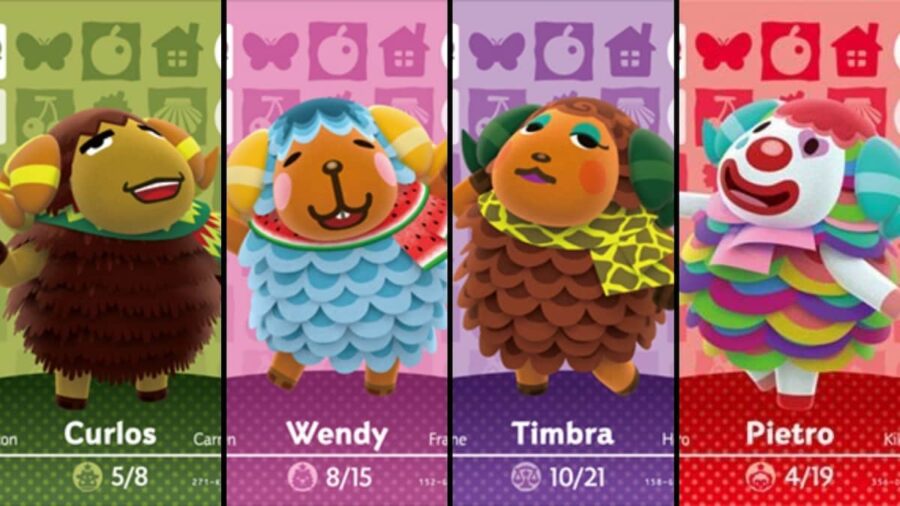 Baabara (snooty)
Cashmere (snooty)
Curlos (smug)
Dom (jock)
Étoile (normal)
Eunice (normal)
Frita (sisterly)
Muffy (sisterly)
Pietro (smug)
Stella (normal)
Timbra (snooty)
Vesta (normal)
Wendy (peppy)
Willow (snooty)
All Squirrel Villagers
Agent S (peppy)
Blaire (snooty)
Cally (normal)
Caroline (normal)
Filbert (lazy)
Hazel (sisterly)
Ione (normal)
Marshal (smug)
Mint (snooty)
Nibbles (peppy)
Peanut (peppy)
Pecan (snooty)
Ricky (cranky)
Sally (normal)
Sheldon (jock)
Static (cranky)
Sylvana (normal)
Tasha (snooty)
All Tiger Villagers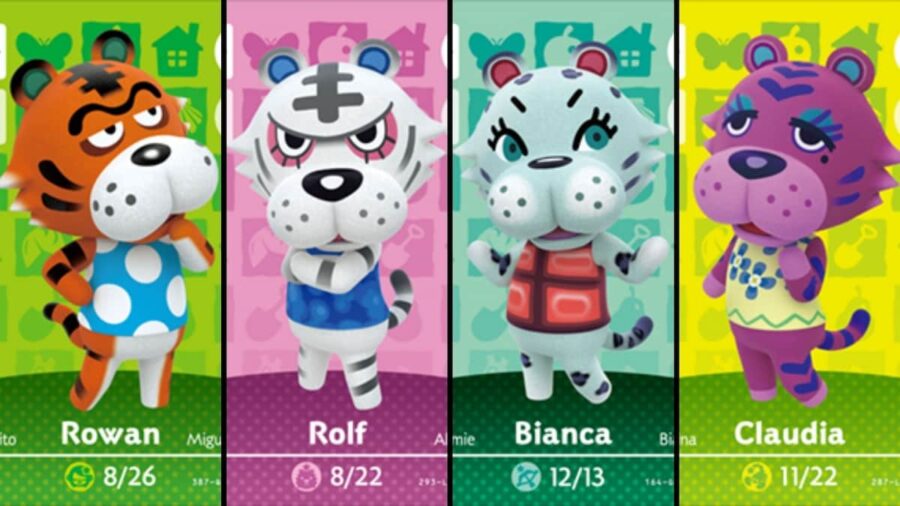 Bangle (peppy)
Bianca (peppy)
Claudia (snooty)
Leonardo (jock)
Rolf (cranky)
Rowan (jock)
Tybalt (jock)
All Wolf Villagers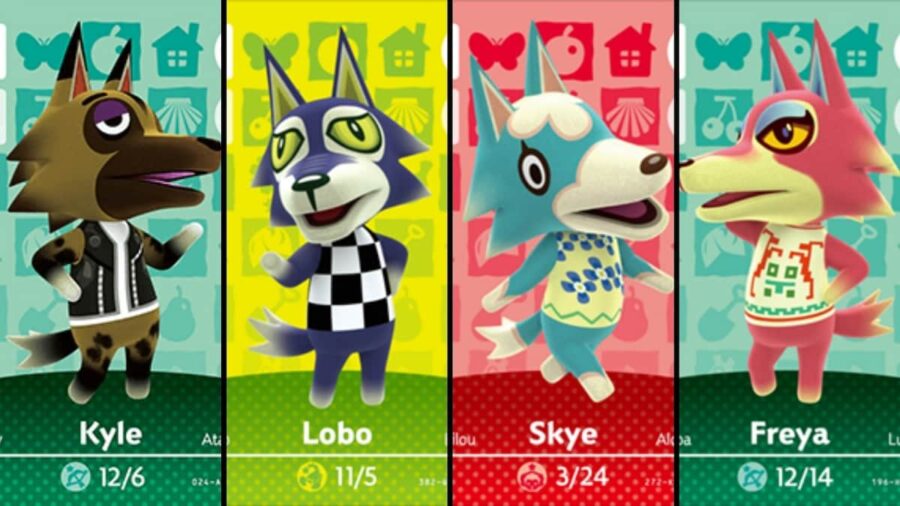 Audie (peppy)
Chief (cranky)
Dobie (cranky)
Fang (cranky)
Freya (snooty)
Kyle (smug)
Lobo (cranky)
Skye (normal)
Vivian (snooty)
Whitney (snooty)
Wolfgang (cranky)
For more Animal Crossing content, be sure to check out All Sisterly Villagers in Animal Crossing: New Horizons on Pro Game Guides.