The mixture of these two favorite sandbox games, LEGO and Minecraft, has created many masterpieces. Across all of the sets created, there are some that stand out above the rest. For some of the most striking sets, check out the rest of this list.
Related: Every Minecraft LEGO set that was revealed for 2022
The Fox Lodge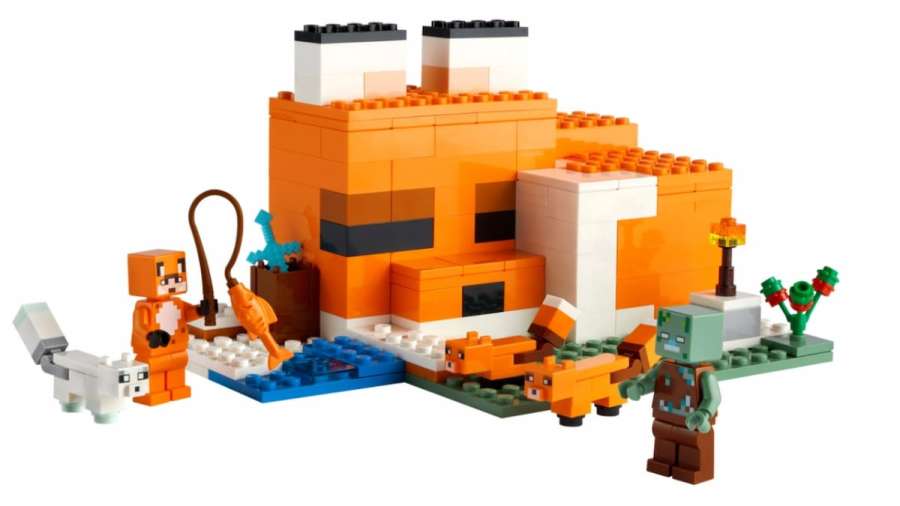 This Fox Lodge set is a base made to look like a sleeping fox. Players receive a fox costumed character, a zombie, two foxes, and one arctic fox along with all of the base items. They can also equip the fishing rod and diamond sword to either of the characters.
Price: $19.99
Age: 8+
Pieces: 193
Item #: 21178
The Mushroom House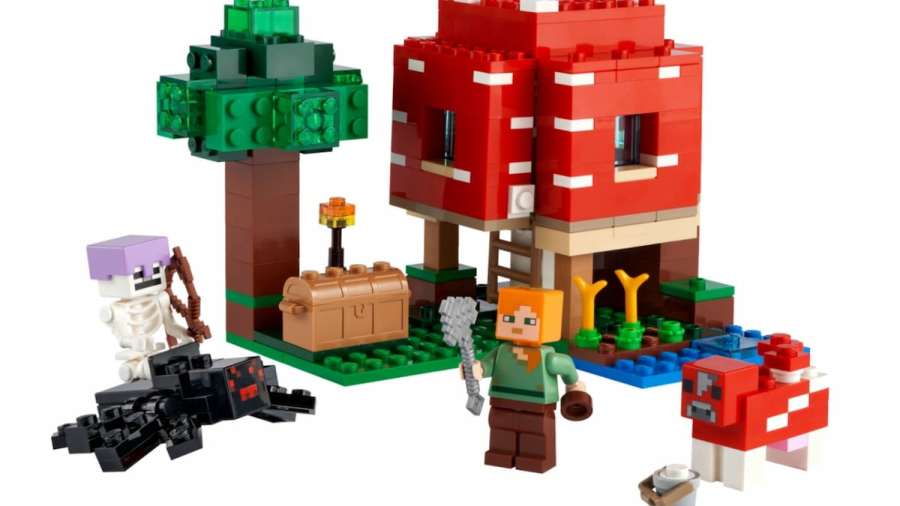 The Mushroom House is another type of base for players. This set includes a skeleton, spider, player character, and mooshroom. Along with the set pieces for players to make their own mushroom hideout, is a bucket full of milk, sprouting plants, a bow and arrow, and lastly, an axe.
Price: $19.99
Age: 8+
Pieces: 272
Item #: 21179
The Bee Farm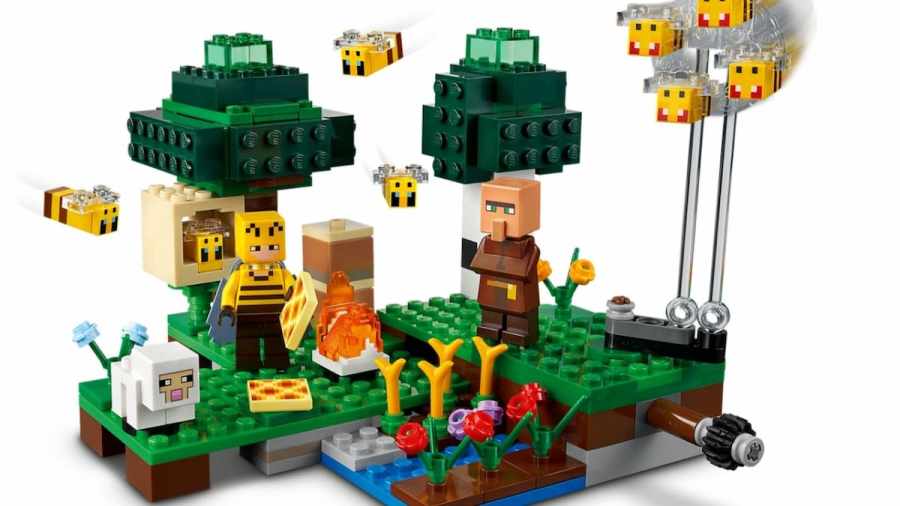 For those with an interest in apiary living, there are tons of reasons to purchase the Bee Farm. There aren't a lot of set pieces that are meant to be used as background pieces or a base. This is simply a bee-utiful setup.
Price: $19.99
Age: 8+
Pieces: 238
Item #: 21165
The Warped Forest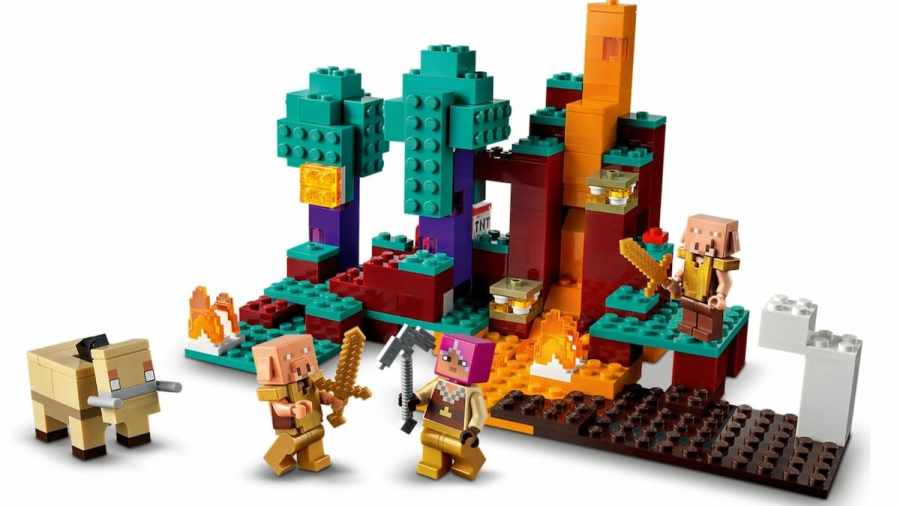 A chunk cut directly from the Nether. This set comes with Warped Forest trees, Piglin, lava, and more. Great for setting up an expedition to the Nether!
Price: $29.99
Age: 8+
Pieces: 287
Item #: 21168
The Ruined Portal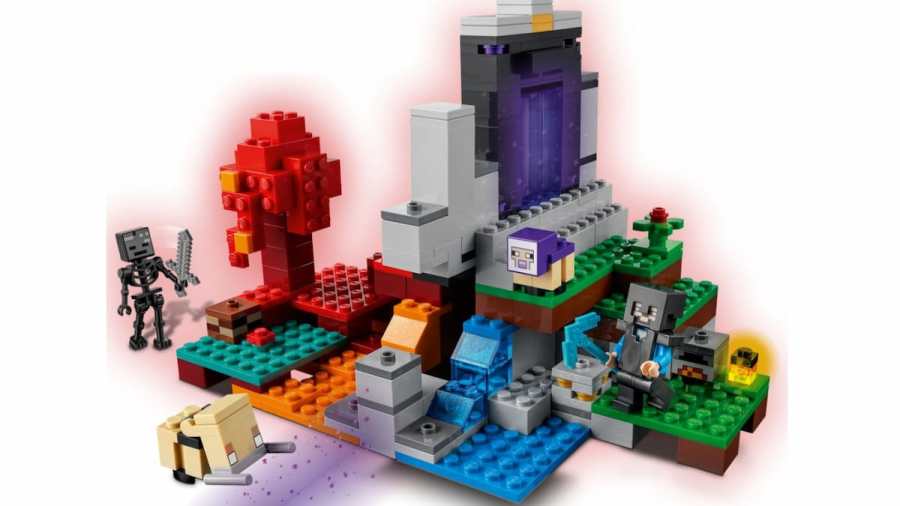 This ruined portal perfectly depicts both sides of the world that it leads to. On the Nether side, players will have a Crimson Forest scene with lava. Opposite that players will have flowers and water, making this scene two extreme opposites.
Price: $29.99
Age: 8+
Pieces: 316
Item #: 21172
The Nether Bastion
The perfect setting for a battle scene in the Nether. This Nether Bastion hosts Piglins, a Magma Cube, a Nether Adventurer, as well as a Strider. Settle into the dark lava pooled Nether Bastion for a fight is brewing.
Price: $34.99
Age: 8+
Pieces: 300
Item #: 21185
The Pig House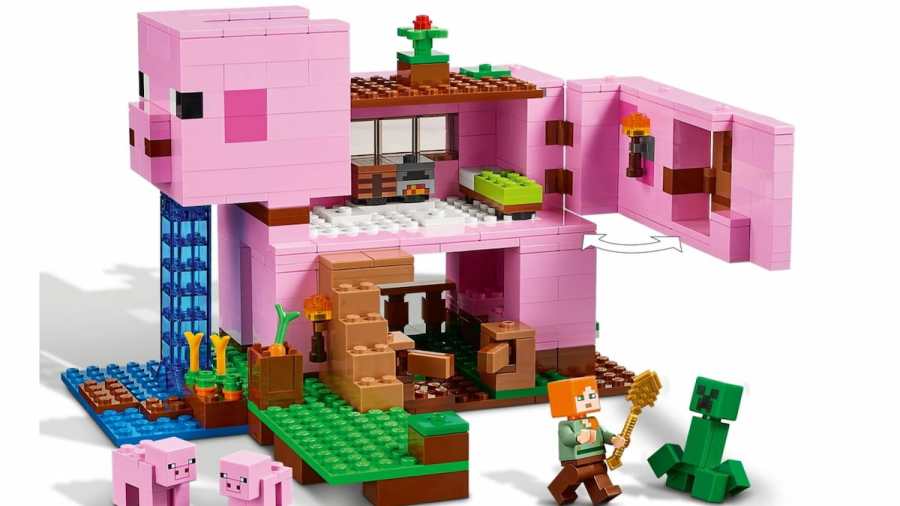 This two-story, openable pig base makes for an incredibly striking place to start a new adventure! The Pig House hosts a loft, carrot farm, waterfall, and pigpen. Use this set to start an adventure in style!
Price: $49.99
Age: 8+
Pieces: 490
Item #: 21170
The Ice Castle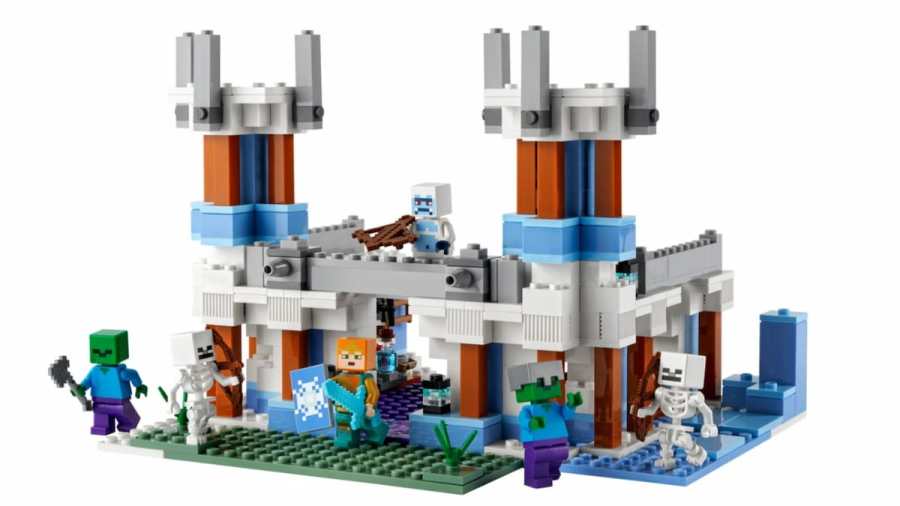 Lastly, who can truly call their adventures a success without coming across a castle? This castle features characters such as the Royal Warrior, Yeti, skeletons, and zombies. Equipped with battlements on the front castle wall and a cauldron in the back, this battle will be hard-won!
Price: $49.99
Age: 8+
Pieces: 499
Item #: 21186
For more LEGO content, be sure to check out How to get Ashoka in LEGO Star Wars Skywalker Saga on Pro Game Guides.