Out of all of the collectibles in Lost Ark, the most numerous by far are the Mokoko Seeds. There are over 1,000 of them spread across the game, hidden in every nook and cranny. Finding all of the small, green seeds can prove to be quite the task.
In Blackfan's Den, there are four Mokoko Seeds to find. Blacjkfang's Den is a small island that features a shipwright and a Gienah's Coin exchange. Once you find a seed, simply approach it and interact with it to collect it.
Related: All Mokoko Seed locations on Fomona Island in Lost Ark - Pro Game Guides
Where to find all Mokoko Seeds in Fortuna in Lost Ark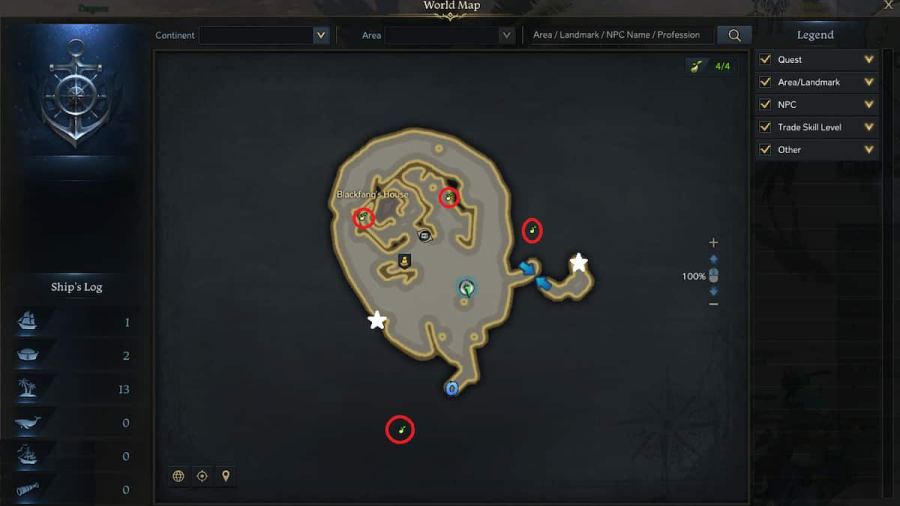 The Mokoko Seeds in Blackfang's Den are fairly straightforward, despite two of them being off of the map.
For the leftmost seed, interact with invisible interaction spots to jump across rocks. Head downward across two jumps to reach the Mokoko Seed. For the rightmost, do the same as the second. The first jumping point is marked. Once across, head up and then left to claim your Mokoko Seed.
For your convenience, we placed white stars at the entrances to the secret areas.
For more Mokoko Seed assistance, go check out All Mokoko Seed locations on Aiwana Island in Lost Ark on Pro Game Guides!