Out of all of the collectibles in Lost Ark, the most numerous by far are the Mokoko Seeds. There's over 1,000 of them spread across the game hidden in every nook and cranny. Finding all of the small, green seeds can prove to be quite the task.
In the Lost City, there are seven Mokoko Seeds to be found. The Lost City is a modestly sized island where you'll need to fish to open chests for a chance at the island's soul. Once you find a seed, simply approach it and interact with it to collect it.
Related: All Mokoko Seed locations on Lopang Island in Lost Ark - Pro Game Guides
Where to find all Mokoko Seeds in the Lost City in Lost Ark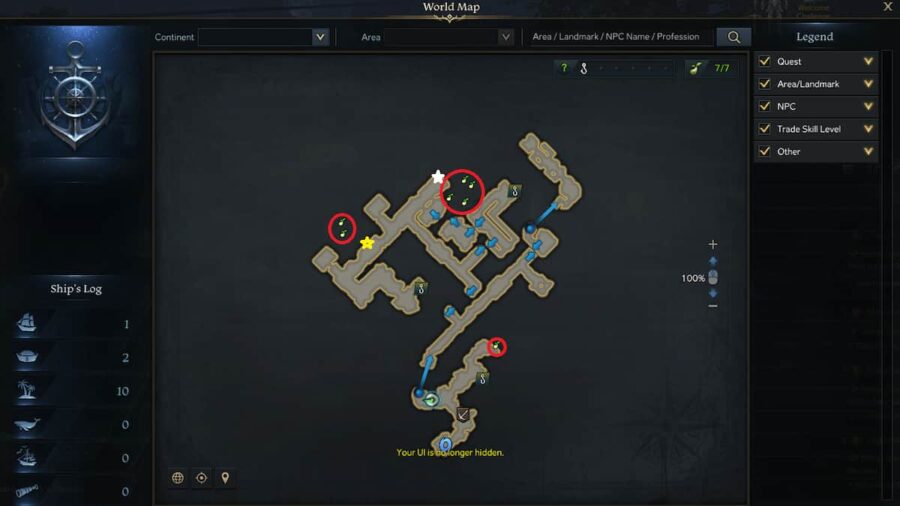 The Mokoko Seeds on this island are spread across three different areas. Most are hidden out of plain sight in one way or another, so be sure to search even where you can't see.
Make sure to grab the Mokoko Seed in the bottom-right of the map before going down the zipline. The only way to get back up to it after ziplining down is to reenter the island after using the Song of Escape. The seed is inside of a hut.
The gold star on the map above is a breakable wall. The two Mokoko Seeds in the area on the other side of the wall are hidden inside of bushes.
The white star on the map above is a lever that opens up a secret path you can leap across.
For help with more Mokoko madness, go check out All Mokoko Seed locations in Astella in Lost Ark on Pro Game Guides!