Mokoko Seeds are the most abundant Lost Ark collectible, but they are hard to come by. The seeds resemble small fruits and are green in color. When found, Mokoko seeds glow. There is only four Mokoko Seed to seek out and collect on the Eternity Isle in the Sea of Procyon. All of the Mokoko Seed locations are shown below.
Related: All Mokoko Seed Rewards in Lost Ark
Where to find all Mokoko Seeds in Eternity Isle in the Sea of Procyon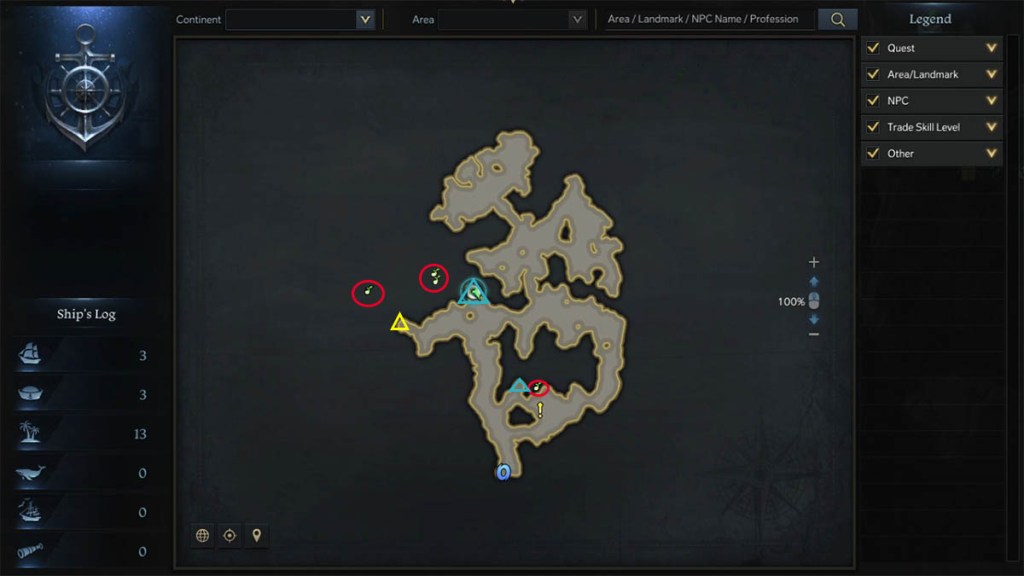 Unlocking each of the Mooko Seeds requires special instructions. It is required for players to visit the yellow triangle to obtain the westernmost Mokoko Seed. Go north from the yellow triangle, and you'll pass through a passage that goes outside the map.
To obtain the southernmost Mokoko Seed, players must go to the southern blue triangle. There is a jumping point on the blue triangle that is not marked by an icon. Just get close to the cliff and press G to jump.
You can only obtain the northeastern Mokoko Seeds through playing the Song of Resonance in the northern blue triangle. As soon as the Song of Resonance is played, the statue will move, and you can go to the Mokoko Seeds.
For more information on Lost Ark, check out All Mokoko Seed locations on Outlaw Isle in Lost Ark and All World Bosses Locations in Lost Ark on Pro Game Guides.