Out of all of the collectibles in Lost Ark, the most numerous by far are the Mokoko Seeds. There's over 1,000 of them spread across the game, hidden in every nook and cranny. Finding all of the small, green seeds can prove to be quite the task.
On Lullaby Island, there are four Mokoko Seeds to be found. Lullaby Island is a small island where you receive the Forest's Minuet. Once you find a seed, simply approach it and interact with it to collect it.
Related: All Mokoko Seed locations on Notos Island in Lost Ark - Pro Game Guides
Where to find all Mokoko Seeds on Lullaby Island in Lost Ark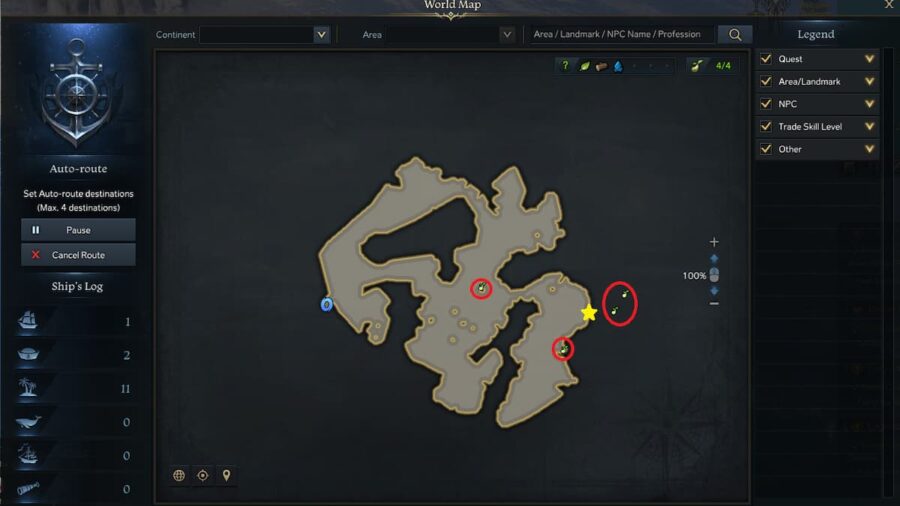 Two of the Mokoko Seeds on Lullaby Island can be found whenever you want. Both are easy to find.
As seen off to the side of the map, the other two seeds require you to be on the island when the island's group melody event happens. We have marked the spot where you will need to be with a gold star.
This event happens once every two hours. You can check the next time it will happen by hovering over the island on your map.
When the event starts, players will play the Song of Resonance to open the entrance to a secret area. To get your Mokoko Seeds, you yourself do not need the Song of Resonance; you just need to be there when other people open up the way so that you can enter.
For more Mokoko Seed assistance, go check out All Mokoko Seed locations on Toto Silver Island in Lost Ark on Pro Game Guides!