Mokoko Seeds are the most abundant Lost Ark collectible, but they are hard to come by. The seeds resemble small fruits and are green in color. When found, Mokoko seeds glow. There are only five Mokoko Seed to seek out and collect on the Naruni Island in the Sea of Procyon. All of the Mokoko Seed locations are shown below.
Related: All Mokoko Seed Rewards in Lost Ark
Where to find all Mokoko Seeds in Naruni Island in the Sea of Procyon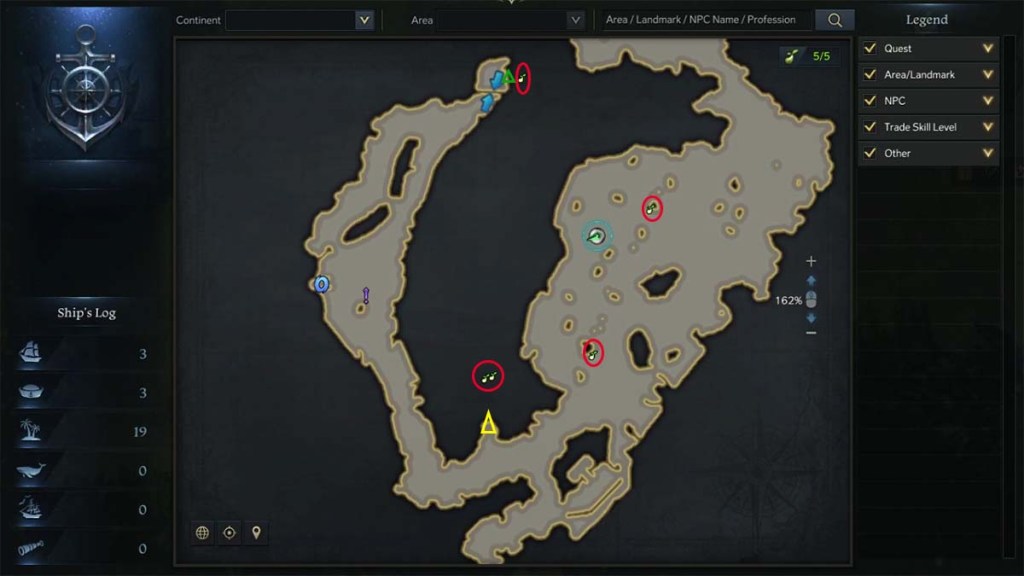 You can find all of the Mokoko Seeds using the map above. The two Mokoko Seeds on the island's east side do not require special instructions. Just pick them up when you find them.
There is no easy way to find the Mokoko Seed on the north of the map. You must run against the cliff where the green triangle is until it lets you through. Follow the right side until the investigation icon appears and press it to find the Mokoko Seed. The Mokoko Seeds above the yellow triangle are hidden on some cliffs. Go to the yellow triangle to find the first jumping point. You can clearly see the Mokoko Seeds from the top of the cliff.
For more information on Lost Ark, check out All Mokoko Seed locations on Distorted Island in Lost Ark in Lost Ark and All World Bosses Locations in Lost Ark on Pro Game Guides.