The Dalian Orchard secret quest can be found in the Flowering Orchard in East Lutterra. Being a secret quest, it will not show up on your minimap. Instead, you'll need to fulfill certain requirements to obtain it.
Where to get the Dalian Orchard secret quest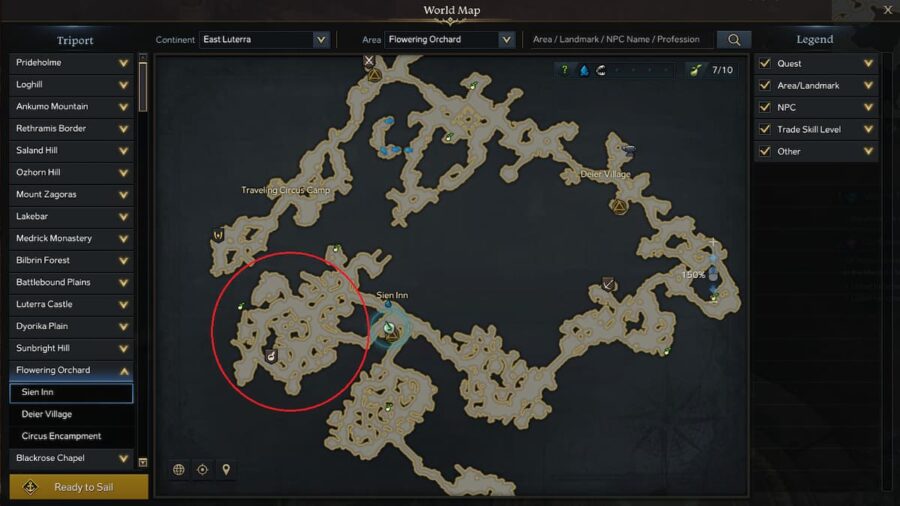 The quest can be started by obtaining Connie's Orchard Storage Key. This 'key' item (heh) can be obtained by defeating enemies in the Dalian Orchard, which is the small area just west of Sien Inn.
If you are having trouble getting the item to drop, we ourselves obtained the item from a Twisted Dalian fairly quickly.
Related: Where to find "Sir Druden's Past" Hidden Story in Lost Ark - Pro Game Guides
Where is the secret warehouse in the Dalian Orchard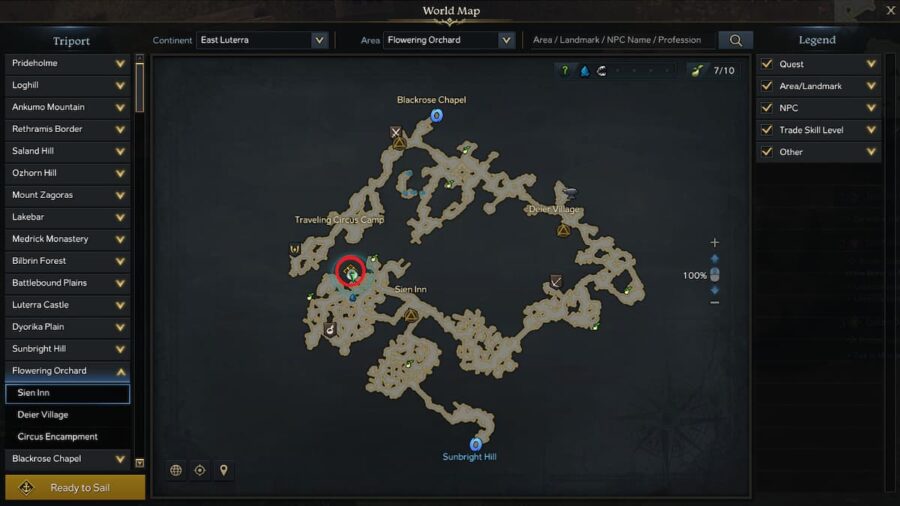 After obtaining the key and activating the quest by using the item in your inventory, you'll need to find the specified warehouse. It will not be marked on your map, however. You'll need to find it manually at the spot marked on the image above. You'll know it's the right spot because a large orange and sparkling circle will be on the ground.
Once at the circle, walk through the seemingly solid door to enter a small room with a single man inside. Speaking to this man will complete the quest. You will need to manually accept the rewards from the quest through your quest log.
For another hidden secret you can find with our help, go check out Where to find "The Phantom Thief of Changhun" Hidden Story in Lost Ark!