Fesnar Mushroom Stew is a dish made in North Vern for the Adventurer's Tome in Lost Ark. This dish only requires a single ingredient and it's found in an area that doesn't need to be cleared out of baddies first, so getting what you need for this stew is a simple process.
Once you have your single ingredient, you can cook it into the Fesnar Mushroom Stew by paying 1,400 Silver to Stelia the cook in Vern Castle.
Fesnar Poisonous Mushroom location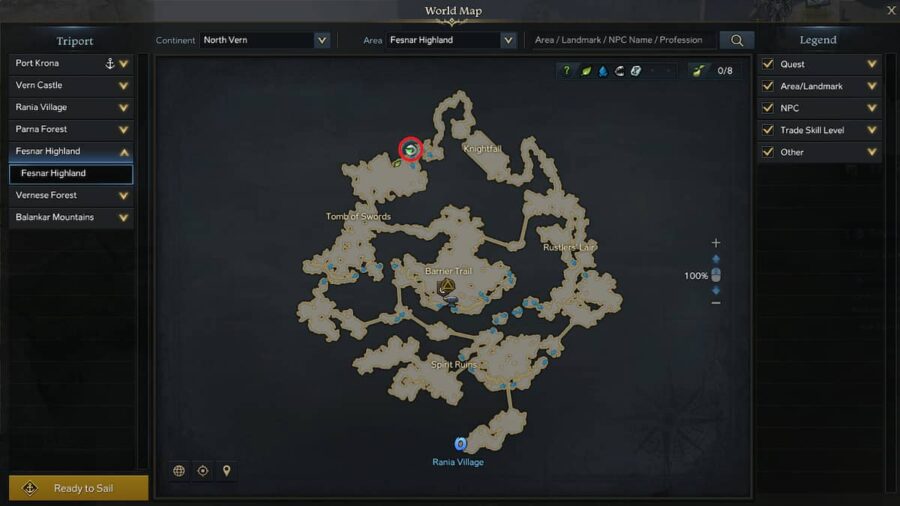 The Fesnar Poisonous Mushroom can be found near the very top of the Fesnar Highland. After passing through the Tomb of Swords heading North, you can jump down a small cliff. Just above where you jump down is a seemingly unimportant bush. Within this bush is the mushroom you seek.
Related: How to get all North Vern Cooking Collectibles in Lost Ark
If you're still having trouble finding the mushroom, just shove your face all along the upper side of that lowered area until you get the investigate prompt.
While you're here, make sure to gather the second portion of Fesnar Poisonous Mushrooms. You'll need a second Fesnar Mushroom Stew to craft the Long Live the Queen! dish, so you may as well grab the mushroom you'll need for it now.
If you prefer soup over stew, then you should go check out How to craft Goblin Fish Soup in Lost Ark on Pro Game Guides!