In each region's Adventurer's Tome, you will find many collectibles that have to be located, and West Luterra is no different. In each one, you will find seven cooking collectibles that need to be crafted or found in the region. Miner's Rum is one of these.
How to get Miner's Rum in West Luterra?
To get Miner's Rum, you first need to find the crafting ingredient to create it. You need to speak to NPC Heron, a Chef in Lakebar Village. She'll tell you the item needed to craft the collectible is Tightly Covered Rum.
Where to find the Tightly Covered Rum in Gray Hammer Mine?
You can find Tightly Covered Rum not too far in the dungeon of Gray Hammer Mine, which is located in west Bilbrin Forest. Once in the dungeon, progress to where the red square is located on the image below, and you will find an Investigation point under an old bucket.
Related: How to get all West Luterra Cooking Collectibles in Lost Ark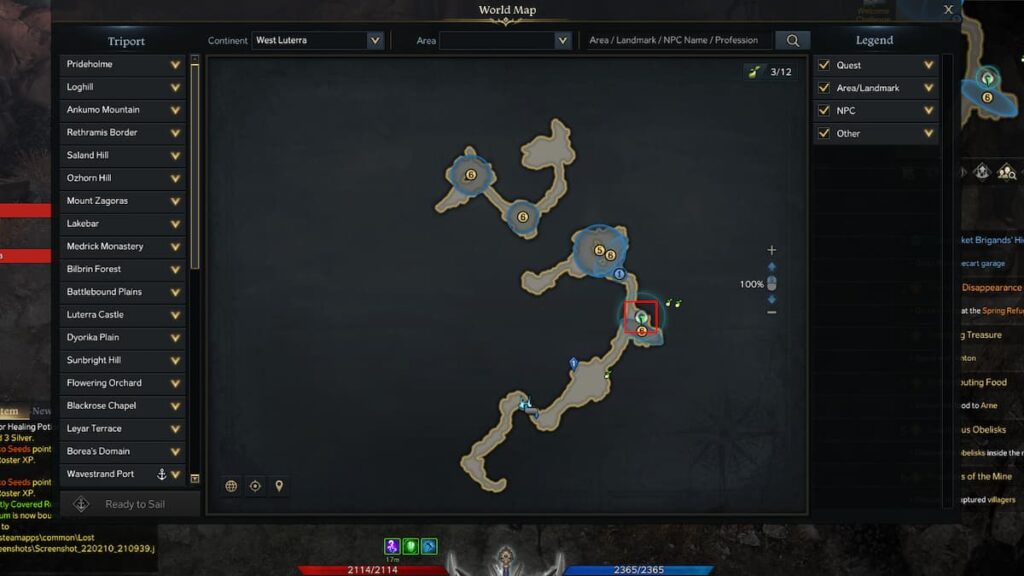 Investigate it, and after a short time, you'll obtain Tightly Covered Rum. Once it is acquired, go back to Chef Heron at Lakebar Village, and turn the Tightly Covered Rum into Miner's Rum for 900 silver. Now, check your inventory and right-click on the cooking collectible to add it to your Adventurer's Tome.
For more guides on Lost Ark, Pro Game Guides has you covered.