You will need to be far in the main storyline of Anikka Continent in Lost Ark to obtain the Secret Yeon-Style Marinated Special. You must be able to access Yeon's Barrier dungeon, which is later in the storyline. Inside of the dungeon is the first ingredient, the Sealed Special Sauce.
Where to find the Sealed Special Sauce
You can find Yeon's Barrier dungeon in Rattan Hill on the Anikka Continent. Go to the middle of the map, just past Lotus Pavilion, marked below. Cut down the bamboo trees, then investigate the spot where they were. You'll pick up the ingredient, Sealed Special Sauce, to take to Cook Sobin.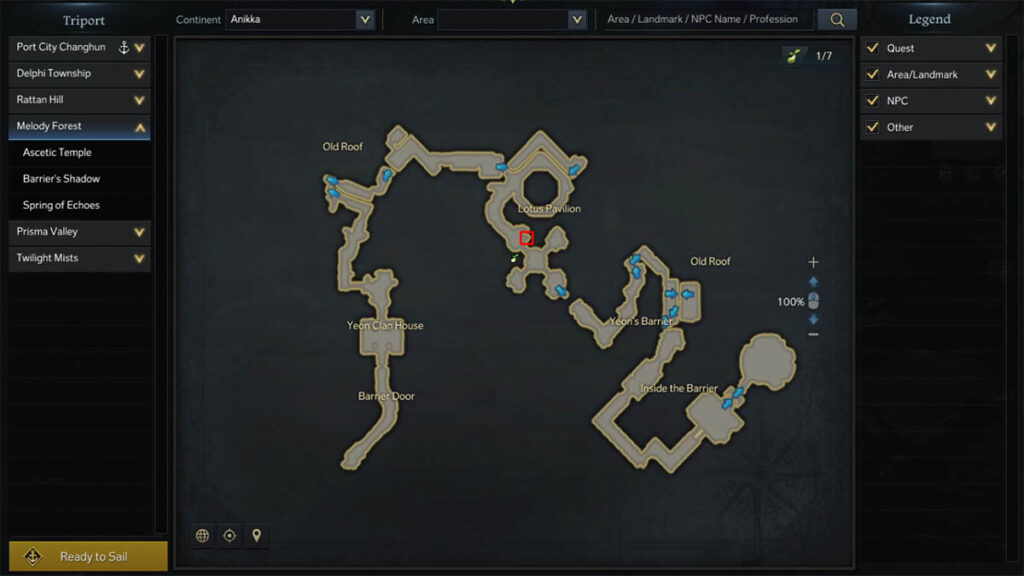 Related: How to get all Anikka Cooking Collectibles in Lost Ark
Where to find Cook Sobin
Cook Sobin is at Changhun Inn, located on the west side of Port City Changhun, south of Goldfish House. Cook Sobin is in the very western end of the Inn, where all the cooks are. He will be behind a counter, preparing food.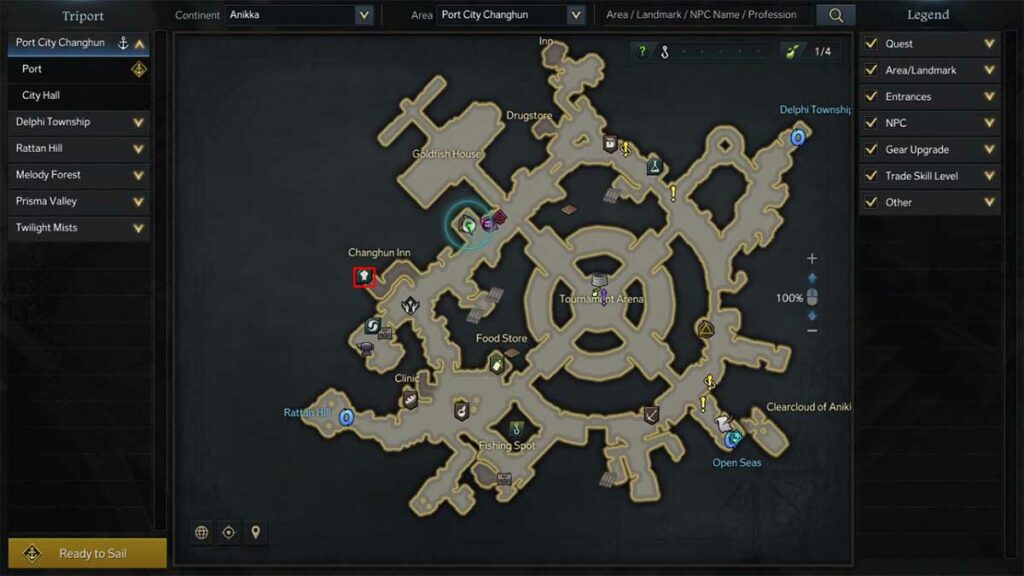 Talk to Sobin to open his shop, and go to the Adventurer's Tome Specialties to find the Secret Yeon-Style Marinated Special. It costs 900 Silver to craft, making it one of the cheaper crafting collectibles in Anikka.
Go to your Inventory and right-click on the Secret Yeon-Style Marinated Special to use it. Your character will note that their stomach hurts afterward, but you'll get the entry in your Adventurer's Tome.
For more Lost Ark guides, check out How to get a Wanted Poster in Lost Ark or Where to find boss Chuo in Lost Ark right here on Pro Game Guides.