Yudia's Adventurer's Tome is more or less the same as Rethramis's. You have a lot of collectibles to find, and seven of these are cooking collectibles. You need to speak to NPC Hella, a Chef in the Noman Camp, for a few of these. She'll mention that the item needed to craft this collectible is the Hidden Encavian Liquor Bottle.
How to get Age-old Cavatian Wine in Lost Ark
To get the Hidden Encavian Liquor Bottle, you need to enter into the second dungeon of the Yudia region, Sapira Cave. Teleport to the Sapira Cave Entrance Triport and enter the dungeon.
You need to progress inside Sapira Cave until you slide down a ramp to get to the area below. This area has a lot of enemies that you need to kill, but after the blue quest area disappears, you are free to roam this section in safety.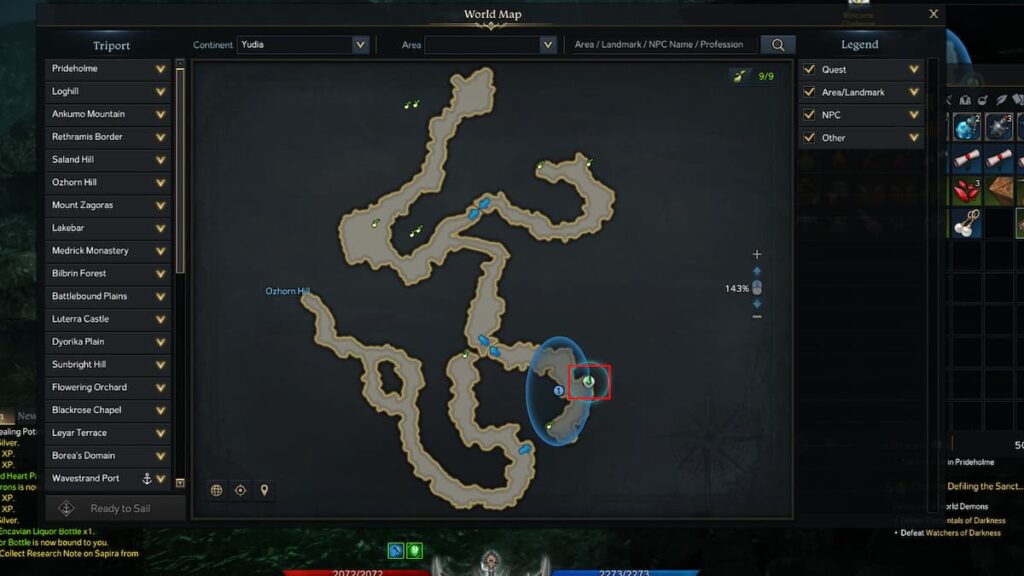 Backtrack to where you slid down, hug the right wall, and you'll eventually come across a fence and a few bundles of boxes grouped together. In front of these boxes is the Investigation point. Interact with it, and after a few seconds, you will get the Hidden Encavian Liquor Bottle.
Related: How to get all Yudia Cooking Collectibles in Lost Ark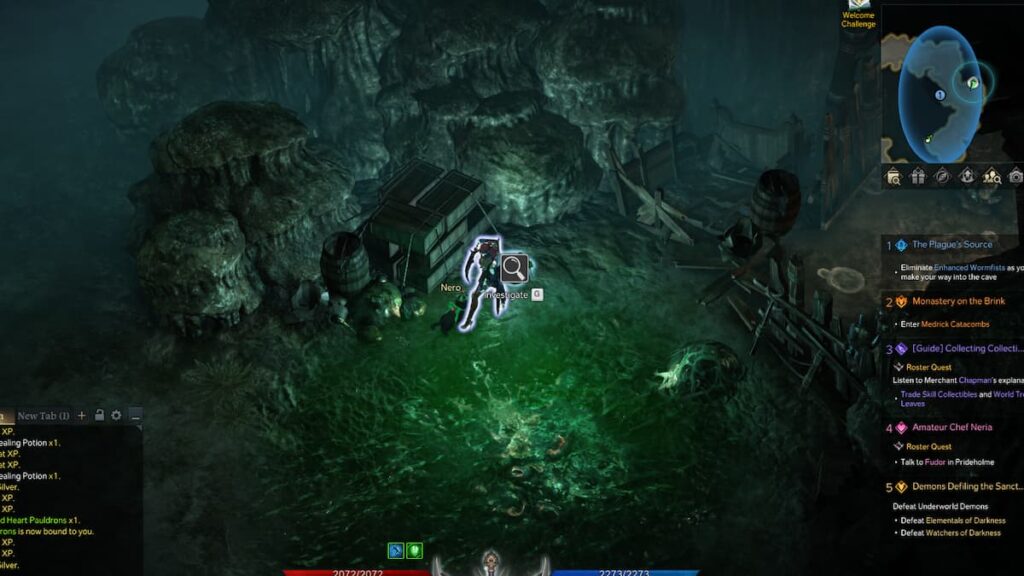 Once the liquor is acquired, go back to Chef Hella in Nomad Camp, and turn it into Age-old Encavian Wine for 1,400 silver.
For more guides on Lost Ark, Pro Game Guides has you covered.