Players should constantly dispose of their older items in Lost Ark in exchange for silver or upgrade materials. However, in midst of clearing out the cabinet, players should be careful as to not sell or dismantle the more valuable belongings. In order to make sure your high rarity items are safe, you need to know how to lock them.
Lost Ark item locking guide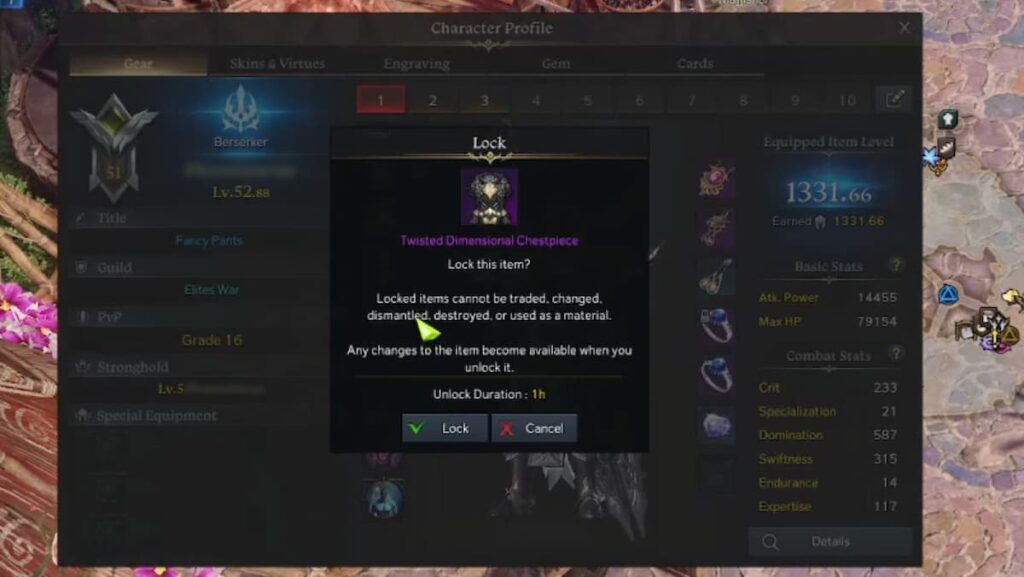 As briefly mentioned before, locking items is the only way to make sure your items are safe from being accidentally dismantled or sold. Locking an item prohibits it from being traded, changed, dismantled, destroyed, or used as a material. A locked item can be Honed. However, you need to have Locked Enhancements turned on from your settings.
In order to lock an item from your inventory, follow these steps:
Hover over the item of choice
Press Ctrl + Right Click (PC) / Right Trigger + Left Stick Button (Controller)
Select Lock
Related: Lost Ark PvP Class Tier List
What does locking items do?
Locking an item prevents it from being dismantled, sold, traded, or used as a crafting material, essentially keeping it safe in your inventory. Locking is highly advised for items of high value. If a player wishes to unlock a locked item, they will have to wait for a duration of one hour.
How to enable Locked Enhancements in Lost Ark?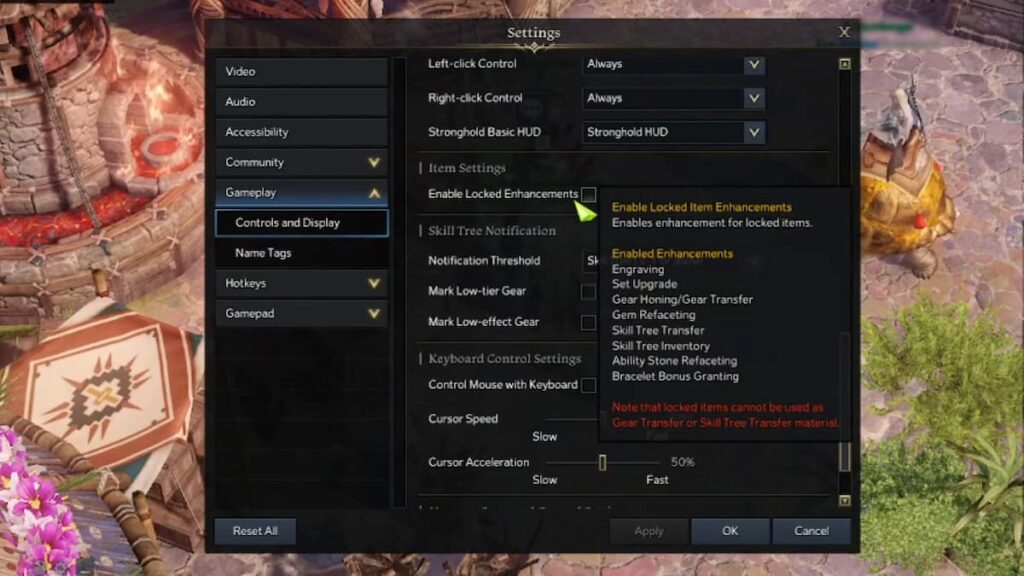 Locking an item also prevents it from being honed. However, players can quickly change a setting in-game to allow locked items to be honed. In order to enable Locked Enhancements, follow these steps:
Go to Settings > Gameplay > Controls & Display
Scroll down until you find Item Settings
Check the box beside Enable Locked Enhancements
Looking for a trusty steed to ride on in Lost Ark? Check out All Free Mounts in Lost Ark and Where to Get Them, right here on Pro Game Guides.