Players will gain access to their Stronghold in Lost Ark after defeating Castle Luterra. Once they do, they will be able to do various tasks and purchase new items. A lot of this requires Seals, which may leave players wondering what Seals are in Lost Ark.
In Lost Ark, Seals are a type of currency that is used in the Stronghold. There are three different kinds of Seals—Raid, Adventurer's, and Victory. These can be seen in the Storage tab of your inventory.
What do Seals do in Lost Ark?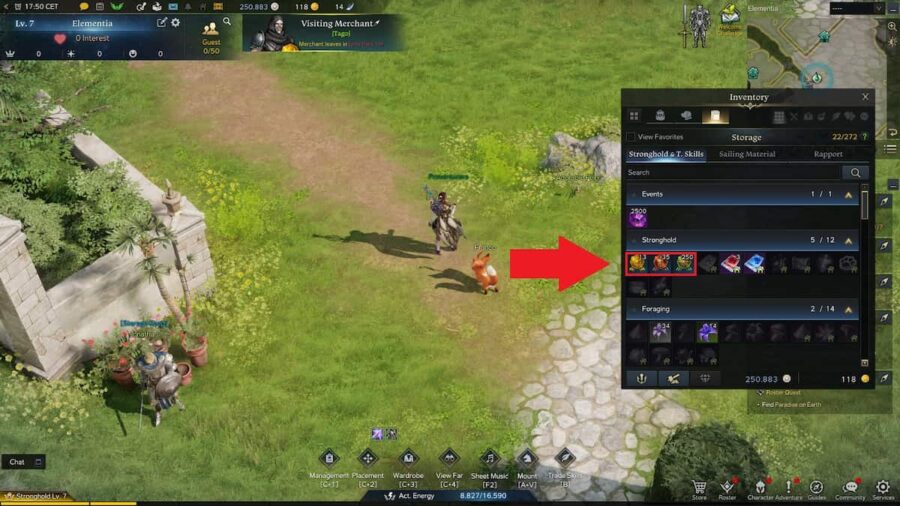 Seals can be exchanged for various items in Lost Ark at different merchants found on your Stronghold's island. These include crafting recipes, crew member contracts, and more. These are an invaluable resource when it comes to progressing through and upgrading your Stronghold.
Most things that cost Seals have a high price tag, so you will need to acquire a lot of them. If you need a particular one, you can also exchange one type of Seal for another. So save up these Seals and go shopping when you can!
For more information on Lost Ark, check out What is Stronghold Action Energy in Lost Ark? and How to use Complete Now and Time Reduction in Lost Ark on Pro Game Guides.