Getting the Perfect Sugar Sculpture in Lost Ark is entirely a matter of chance. Some players have reported getting this on their first try, but that was not our experience. First, you need to be in the Anikka Continent.
How do I get a Perfect Sugar Sculpture?
Go to the southwest corner of the Port City Changhun Area and go to the Food Store. When you're there, look for Cooking Ingredient Merchant Kongbo. He is standing in front of the counter inside.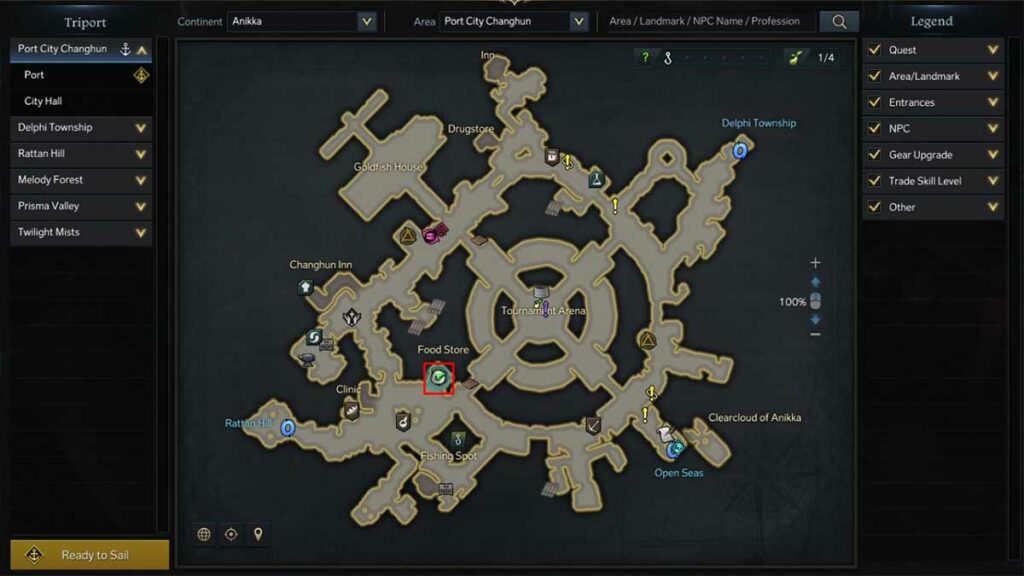 Talk to him to open his shop, and go to the Ingredients tab to find the Sugar Lump. Buy 20 to 30 Sugar Lumps from him. They cost 30 Silver each, but it's worth it to buy a lot at once.
Related: How to get all Anikka Cooking Collectibles in Lost Ark
Go to your Inventory and right-click on the Sugar Lumps to use them. Since you won't be able to use all of the Sugar Lumps at once, you'll need to do this one at a time. Getting a Perfect Sugar Sculpture is pretty likely, and they are inexpensive, so keep trying. You won't waste much Silver, even buying 100.
In the end, you will receive a Perfect Sugar Sculpture, but if you fail, you will either receive a Questionable Sugar Sculpture or a Broken Sugar Sculpture. Although you can use them all, only the Perfect Sugar Sculpture will earn you a collectible in the Adventurer's Tome.
For more Lost Ark guides, check out How to get a Wanted Poster in Lost Ark or How to get Glyphed Stone in Lost Ark right here on Pro Game Guides.