In each region's Adventurer's Tome, you will find many collectibles that have to be located, and West Luterra is no different. In each one, you will find seven cooking collectibles that need to be crafted or found in the region. The Boar BBQ is one of these.
How to get the Boar BBQ in West Luterra
You can find the Boar BBQ not far after entering the region of West Luterra, from the Yudia Region. You'll be in the area called Mount Zagoras.
Related: How to get all West Luterra Cooking Collectibles in Lost Ark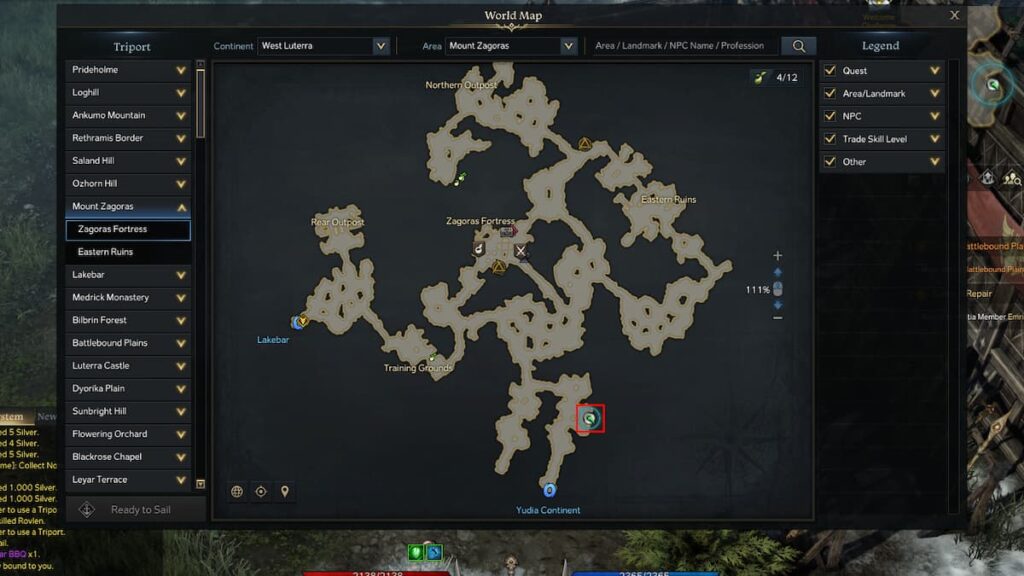 Progress a portion into this location, but hug the right wall, and you'll eventually come across rows of weaponry on the right side of the screen. Just before a fence with two red banners on it, you'll see a BBQ. Walk up to it, and you'll find an Investigation point.
Interact with it, and not long after, you'll receive the Boar BBQ that will automatically go inside your inventory. Open up your inventory, and right-click the cooking collectible, the Boar BBQ, and it will be added to your West Luterra Adventurer's Tome.
For more guides on Lost Ark, Pro Game Guides has you covered.