When playing Lost Ark, you can find and collect a variety of different collectibles and rewards. One of these collectibles is called Giant's Hearts. These collectibles are gems that can be described as the heart of a giant who fell during the Hollow War. You can also use them to unlock different rewards by visiting Wisdom Isle and speaking with Minerva. You can find where these collectibles can be acquired in the Collectibles list.
The Twelfth Giant's Heart requires a lot of patience and dedication to obtain. In order to acquire it, you need to complete the quest titled With a Light Heart, which can be acquired from an NPC named Atson on Shadowmoon Market Island. It is important to note that to complete this quest, you will need the Cheer, Applause, Pray, and Dance emotes.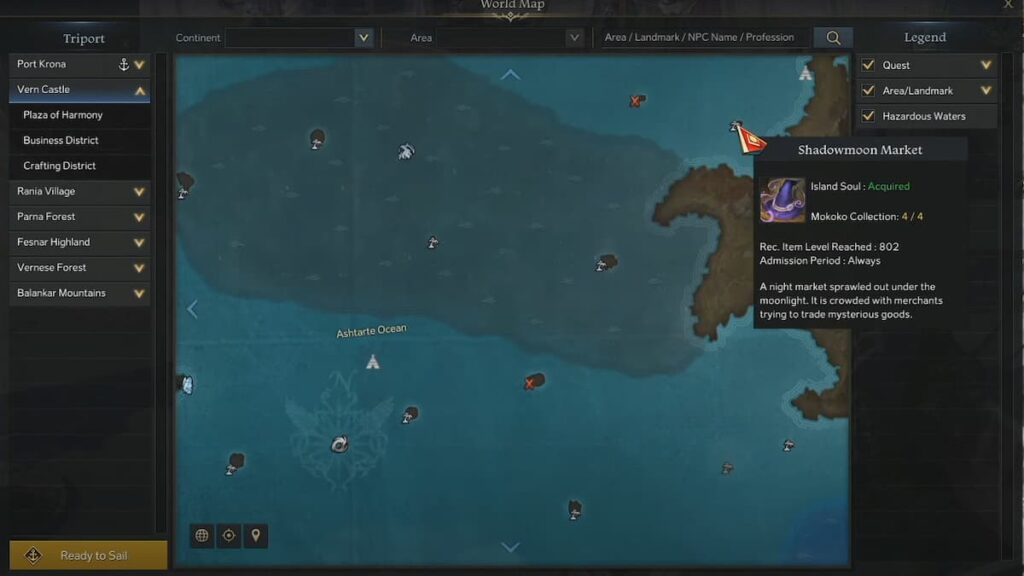 Related: Where to find the eleventh Giant's Heart in Azure Wind Island in Lost Ark?
How to complete With A Light Heart in Lost Ark
Atson is located in the center of the map by Halo Square as shown in the map below (indicated with a red X). Before you can even begin this quest, you need to make sure that you complete all of the yellow quests on the island. Once that's been finished, you'll have access to an Una's Task titled Super Secret Project, which must be completed a total of five times. Then, you need to complete five different achievements, all of which can be completed on the island itself:
I'm the Searcher of This Area

Photograph Golden Elemental's that appear at Shadowmoon Market

Walls Have Ears

Eavesdrop and listen to whispers exchanged in Shadowmoon Market

Red Hard Candy

Photograph Rosy Elementals

Blue Hard Candy

Photograph Cerulean Elementals

Green Hard Candy

Photograph Jade Elementals
Lastly, you need to complete the island event titled Shadowmoon Dance, which can be found at the location below. This is the event that requires the four emotes mentioned above. You will have a timer of 30 minutes and are required to Cheer 10x, Applaus 10x, Dance 3x, and Pray 3x with other players.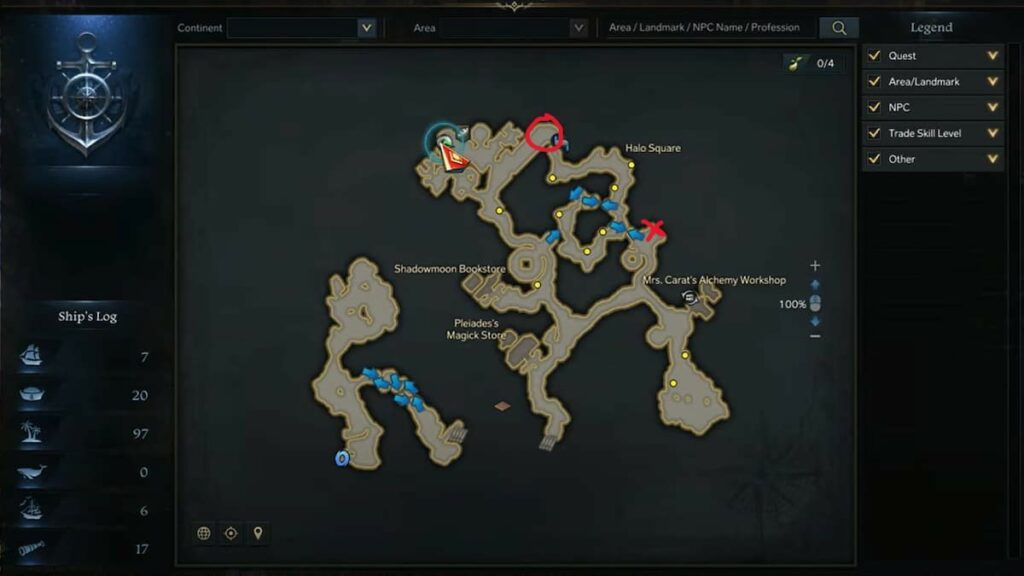 Once you've completed the above, you can speak with Atson and receive the twelfth Giant's Heart. You don't need to do anything to bind it to your character.
For more on Lost Ark, check out Where to find the ninth Giant's Heart in Hypnos's Eyes in Lost Ark? only on Pro Game Guides.