Martha is Dead is an upcoming horror mystery game set in 1944 Italy. You must help Guilia uncover the mystery of what happened to her sister and unravel her own foggy memories. But how scary is the game for players, and what scary elements are included?
Martha is Dead - Common Questions
Players may be apprehensive about playing a game that is rated as very graphic and mature. That is why we have compiled a list of common questions to address these themes. This list will answer for the PC and Xbox versions of the game, as the PlayStation version has been edited and censored in certain areas. Keep in mind this list will contain some spoilers, though we will avoid giving anything away overtly!
Is there gore and violence in Martha is Dead?
There is a lot of gore within Martha is Dead. The game has consistent and graphic imagery of dead bodies, depictions of drowning, extreme mutilation of bodies, decomposition with maggots, lots of blood, and more. If you are deterred by anything similar to this, the game may be very difficult for you to play.
There are many instances of violence in the game. A character's corpse has their face removed, a person is shot, a body with its legs shot off is shown, etc. Martha is Dead is also set during World War II, and there are many mentions of violence and the atrocities of the war throughout. Beyond the explicitly shown violence, the narrator describes several instances of abuse and assault at length. People who may be especially sensitive to violence will want to avoid this game.
Are there jumpscares in Martha is Dead?
There are no jumpscares within Martha is Dead gameplay. Many players may be able to play with depictions of death, violence, and gore but not be able to play a game with jumpscares. This is understandable, as things can be anticipated when you know about the subject matter, yet jumpscares are inherently unpredictable.
While there are no jumpscares, scary imagery appears and could catch you off guard if you are unprepared. For example, there is a scene where your player will hear a voice calling to her before she is turned and grabbed. It is a bit scary, but you are warned beforehand. Another example is a ghostly woman may suddenly pop out of the water toward your character, but you have been prepared for this and speak with her for several minutes.
Do any children die in Martha is Dead?
There are no young children who die in Martha is dead. It is unclear whether or not Martha and her twin Guilia are minors in the game, but they are stated to be young women. This means that at the youngest, they are teenagers. While you do not see any children actively die in the game, a depiction of a dead fetus is shown in a graphically violent manner, which could be extremely distressing to some players. There are also depictions of child abuse in the game, which may trigger some.
Are there depictions of sexual assault in Martha is Dead?
There are depictions and mentions of sexual assault in several of the scenes within Martha is Dead. In one mild instance during the game, the radio can be heard discussing Allied Forces sexually assaulting women in Italy. Depending on your choices, there may be instances of sexual assault briefly seen within the game.
Do any animals die in Martha is Dead?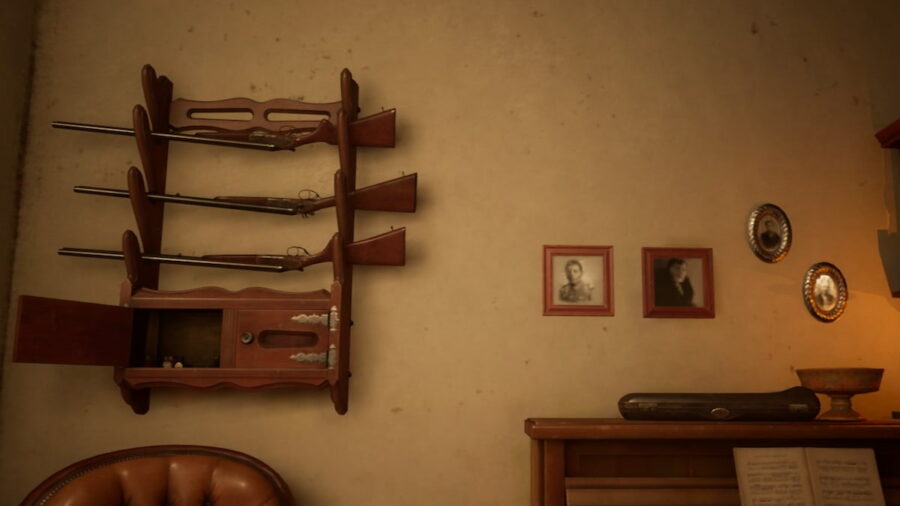 There are mild instances of animal death in Martha is Dead. A Raven kills a smaller bird in one scene, though it is not graphic. You can sometimes see animal bones in the woods. There is a simulation of a dog dying in the game, but puppets are used to do it and has no gore. The scene still may be intense for some players. While none of the depictions show any gore of animals, they still may be regarded as too disturbing.
Are there depictions of self-harm in Martha is Dead?
There are some brief depictions of graphic self-mutilation and implications of suicide or simulated suicide within the game. While not a large feature of the story, it does occur. If you make certain choices, there is a longer scene at the very end that graphically depicts self-harm. There are also options for the player or other characters to commit suicide, though it is done through a first-person narrative, so gore is not shown.
Players uncomfortable with this topic may be able to handle the brief instances of this, as long as they are prepared to see them. It is not as central to the game as death and gore, but it is still present enough that anyone sensitive to self-harm content will want to be cautious while playing.
Is there nudity or sexual content in Martha is Dead?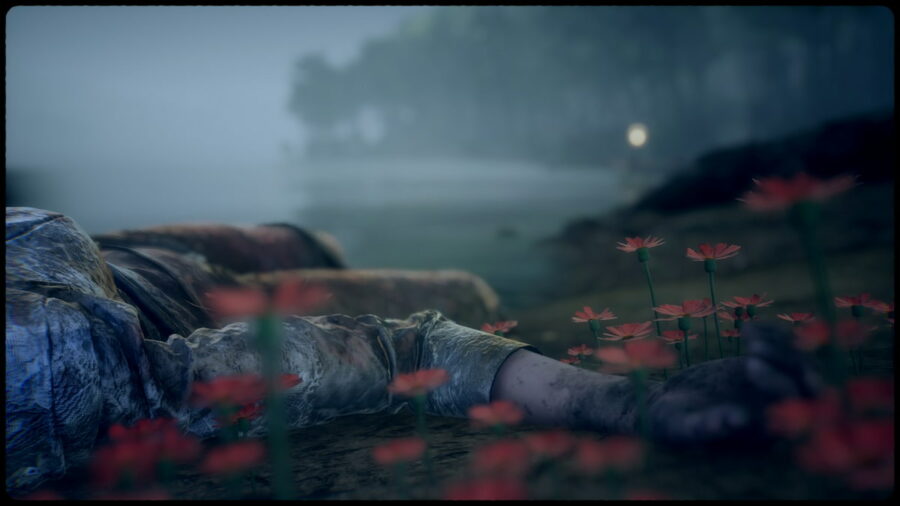 While nudity and sexual content are not traditionally considered with how scary a game is, it might be a consideration in general for players when it comes to mature content. We've decided to answer this question here for that reason. There are some minor depictions of nudity and sexual content in Martha is Dead. There are multiple subtle references to sexual content and pregnancy, but they are often mild. Mentions of masturbation are included but not shown.
The nudity in the game is usually done in a more neutral nature, meaning that the player may have a scene where they see two players nude in the lake, but it is presented in a platonic light, as they happen to be naked. There is also a scene where the main character must undress a corpse, this being the most upfront nudity within the game.
Want to read more about Martha is Dead? Head over to Will Martha is Dead be censored on Xbox, PlayStation, or PC? on Pro Game Guides.