World War II is essential to the setting and themes of Martha is Dead. While it may not appear to be part of the plot at first glance, it sets the overall tone and reaffirms the experience of awful events in beautiful places. One thing players may question is how intertwined the atrocities of WWII are to the plot.
Is the father a Nazi in Martha is Dead?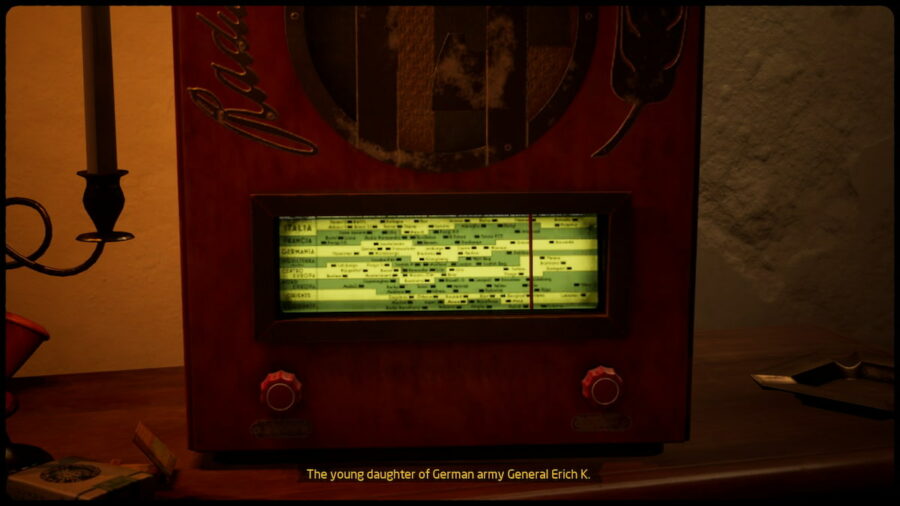 In the game, Martha and Guilia's father is identified as Erich K., a general in the German army in 1944. This, combined with Nazi memorabilia that can be found throughout the home and the grounds surrounding the house, confirms that Martha and Guilia's father is a Nazi Military General. It is implied that their mother, Irene, is Italian and that perhaps that is why they own the Italian summer home they are in during the game.
Related: Is Martha is Dead Scary?
About World War II in Martha is Dead
Martha is Dead takes place in the Italian countryside outside of Florence during the Summer of 1944. During WWII, Italy was overrun by a fascist regime that had aligned itself with Nazi Germany. While there were few instances of concentration or internment camps in Italy during WWII, they were complicit and even aided in the WWII era Holocaust.
In the Summer of 1944, Allied Forces had begun invading Italy to try and take down the Axis Powers. The strife happening here barely touches the idyllic countryside throughout the majority of the game, but it is consistently seen in the backdrop of the gameplay through telegrams, radio broadcasts, and even short scenes.
Want to read more about Martha is Dead? Check out How to take photos in Martha is Dead on Pro Game Guides.