Marvel's Midnight Suns was shown off at the Summer Game Fest showcase with its highly anticipated release date being revealed alongside the reveal of some previously unannounced characters. The game will release on October 7, 2022, with four different versions to choose from. Fans who preorder the game will get some special exclusives as well.
This game features a look at the darker side of the Marvel Universe, with players taking part in the actions of the mysterious Midnight Suns. This game promises to give players a new experience in the Marvel video game genre.
How to get Doctor Strange Defenders Skin in Marvel's Midnight Suns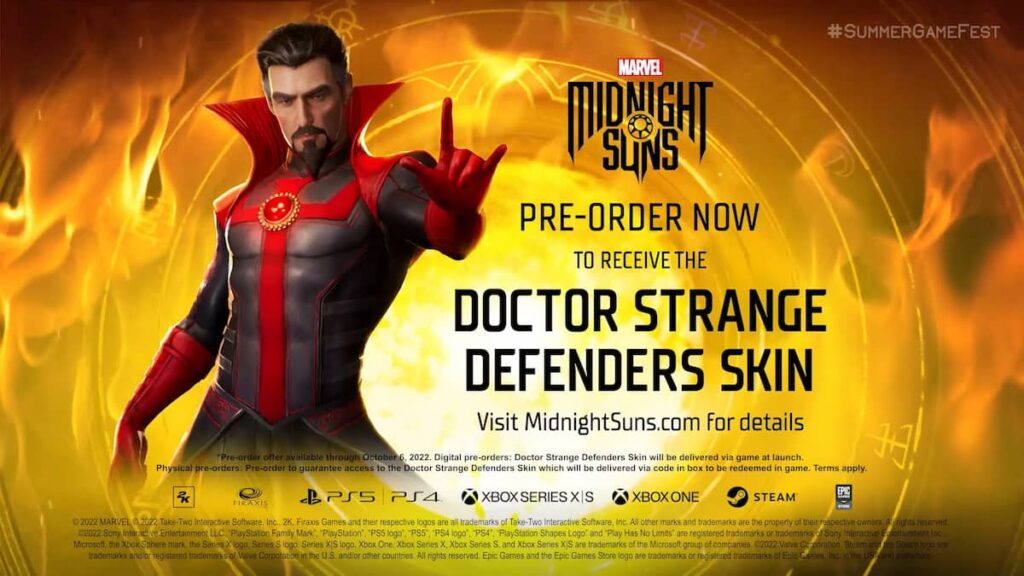 To get the Doctor Strange Defenders Skin, players must preorder Marvel's Midnight Suns. This is the only preorder bonus announced at this time. The game is coming to Steam, Xbox One, Xbox Series X|S, PlayStation 4, PlayStation 5, and the Epic Game Store. The game will also release at a later date on the Nintendo Switch. Fans will be given a Doctor Strange Defenders code to redeem when the game releases.
Related: What genre is Marvel Midnight Suns?
Where to preorder Marvel's Midnight Suns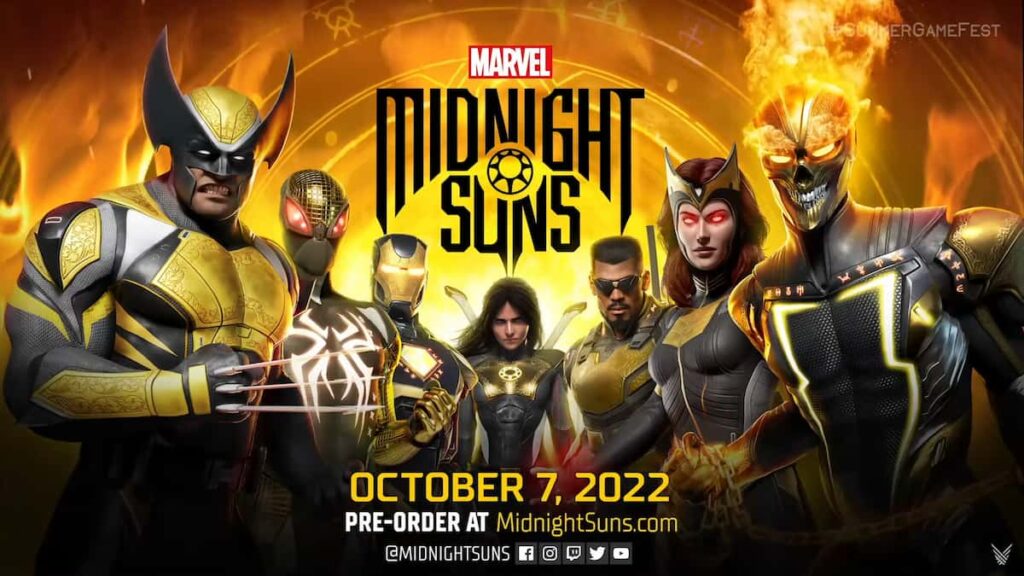 Fans can preorder Marvel's Midnight Suns from most major retailers. The game comes in four different versions, The Standard Edition ($59.99 USD), The Enhanced Edition ($69.99 USD), The Digital+ Edition ($79.99 USD), and The Legendary Edition ($99.99 USD). For more information on Marvel's Midnight Suns, fans can visit MidnightSuns.com.
Interested in Marvel's Midnight Suns and want to read more? Check out Which Marvel characters are in Marvel Midnight Suns? on Pro Game Guides!