Squeezing the most frames per second (FPS) out of your computer while playing Minecraft can be one of the best ways to improve your in-game experience. High FPS will really help immerse you in the game and make you more effective in player versus player situations.
One of the best ways to improve FPS is with a third-party client. These clients are effectively very transformative mods that change the way the game appears and even runs. They also give you access to additional mods and functionality that the base game would not. The best of these clients listed below can increase your FPS far beyond the limits of the base game.
LabyMod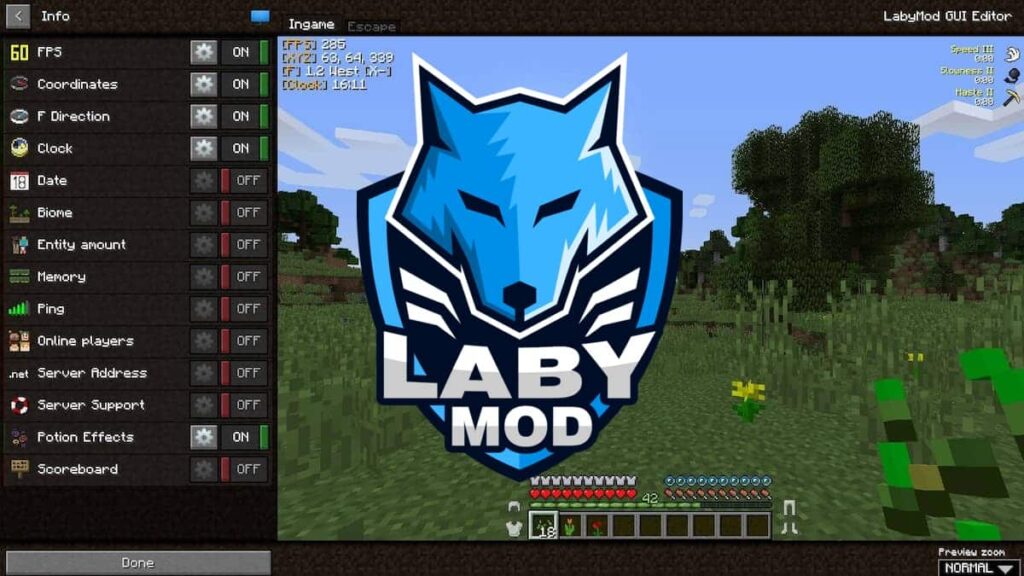 One of the most popular Minecraft clients out there, LabyMod is almost a complete transformation of the Minecraft experience. You can completely customize your HUD, play in borderless windowed mode, and otherwise tweak and tinker with your settings to squeeze every last frame into your FPS. One of the best and easiest clients to install and use for an instant FPS boost.
BatMod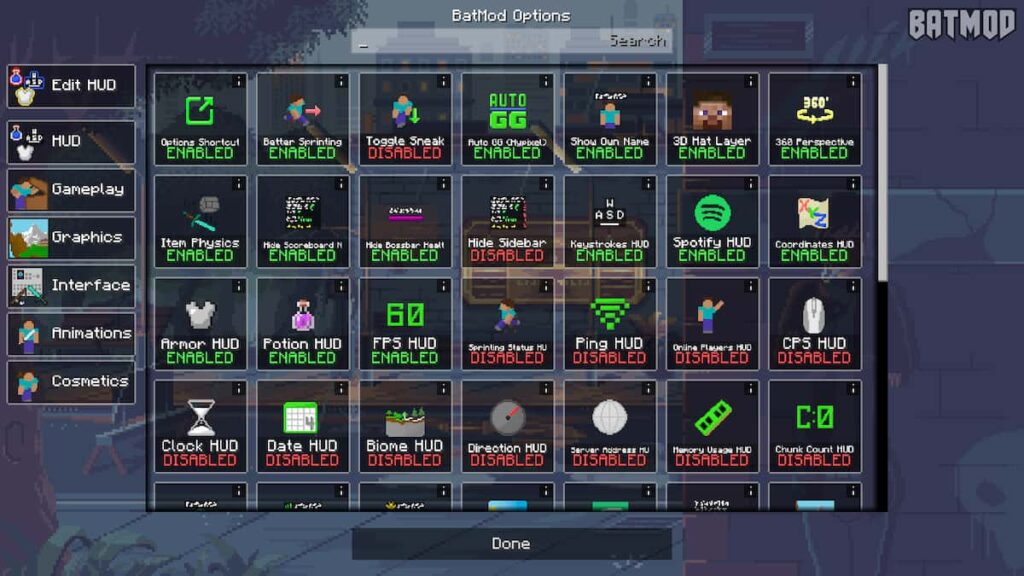 BatMod isn't just a client; it's a Mod platform that supports unique alterations not available anywhere else. Giving you customizable HUD, the ability to go back to the (faster) 1.7 Minecraft animations, and generally optimize performance, BatMod is a fantastic way to boost FPS.
Pixel Client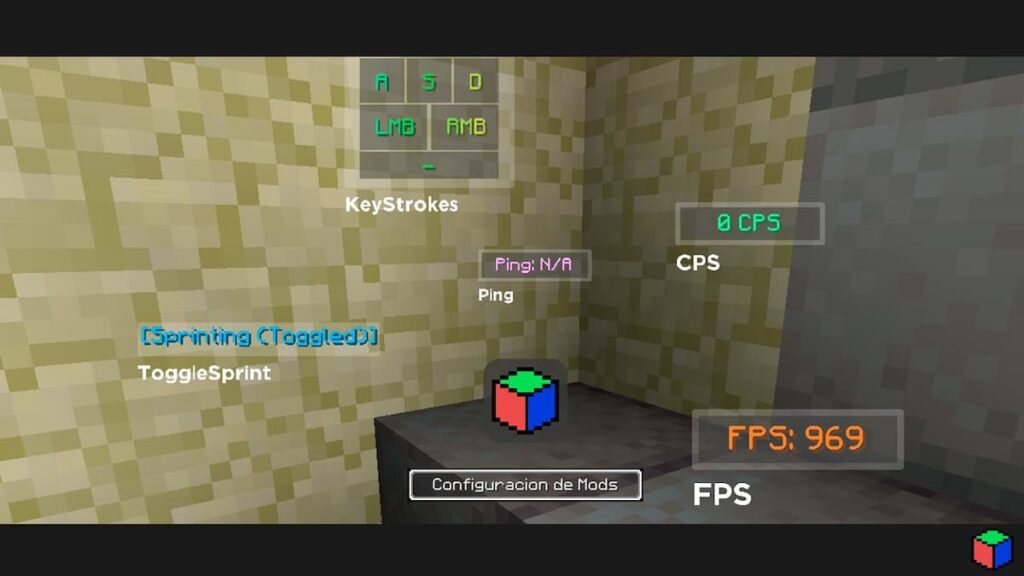 The Pixel Client is a perfect boost to FPS with a few extras for dedicated PvP players. Adding features such as status effects for your opponents and the ability to toggle sneak, this client is a must if you're trying to dominate in SkyWars or BedWars.
Salwyrr Launcher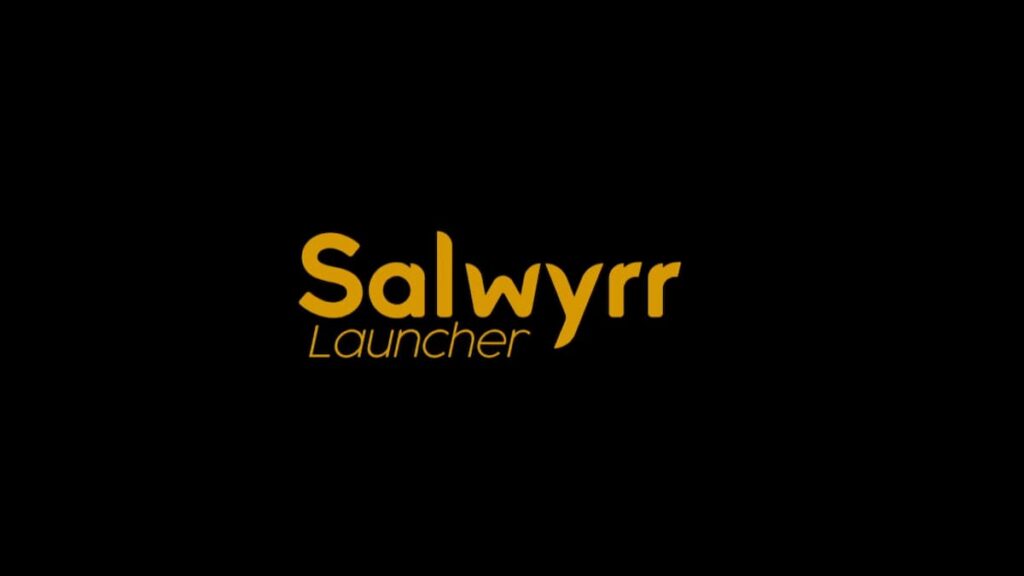 Boasting around a 2.5x FPS boost depending on your hardware, the Salwyrr Launcher client has the added benefit of built-in anti-cheat and even more options with a premium account. The client boosts performance online and offline and is a must if you want smooth visuals and smooth FPS.
Ares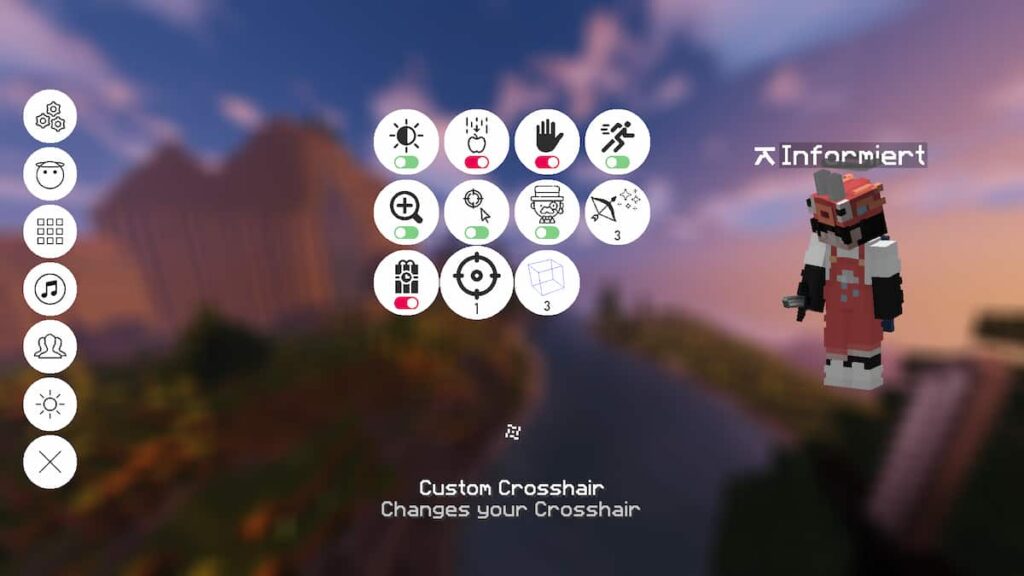 Ares is a popular and good-looking client-side mod that boosts FPS by double in almost all cases. However, it can sometimes feel a bit dated, with limited animations, making combat feel like it's from earlier versions, even in the latest snapshot. But this isn't always a bad thing. The minimal 1.7 animations help boost FPS, and this is still one of the fastest clients around.
Notable mentions
You shouldn't sleep on the Lunar and Badlion Clients. These are the two most popular third-party clients for Minecraft. They both definitely improve FPS, but perhaps not as much as the options above. However, these mods have additional features that make them ideal for anyone who wants to customize their Minecraft experience.
Still looking to boost FPS in Minecraft? Check out Best Minecraft Simple Texture Packs on Pro Game Guides.