With the holiday season fast approaching, it's time to start looking for the perfect gift for the Minecraft player in your life. But for kids who like Minecraft, choosing the proper gift can be difficult. After all, they already own Minecraft, and they're likely subscribed to their favorite Minecraft YouTuber.
So if you're bewildered by what toys and other gifts to buy for the special gamer in your life, check out our list of the best of the best below.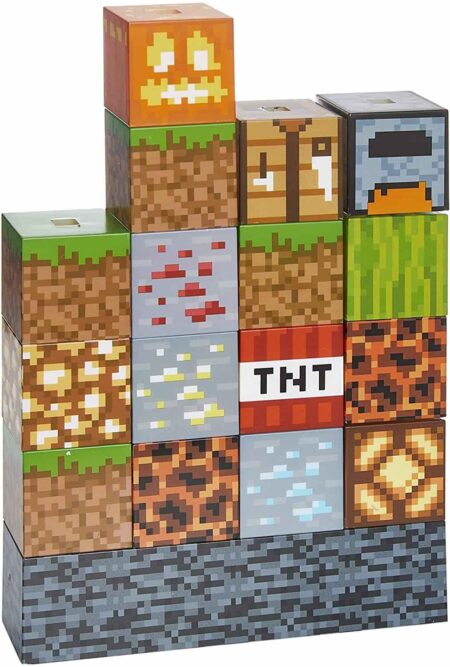 This stackable room decoration allows the creativity of Minecraft to escape the computer and start decorating your child's bedroom. The stackable light blocks feature some familiar Minecraft block types, including Magma, Diamond, Melons, Crafting Tables, and more.
The fact that it still lights up, no matter how you stack the blocks, is an incredible novel. This gift is a completely customizable desk, bedside, or general light that's fun to play with and incredibly satisfying to look at.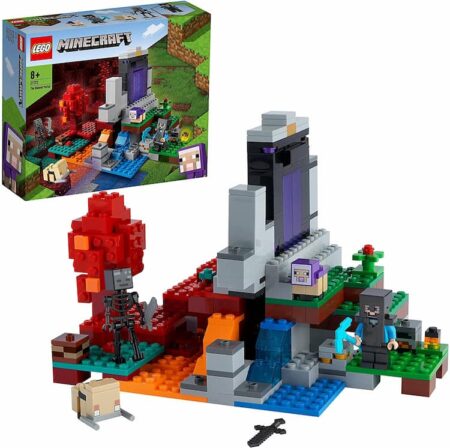 Minecraft and Lego are a match made in heaven, with no small amount of inspiration shared between the classic children's toy and the incredibly popular video game. There are numerous Minecraft Lego sets, but this one is definitely one of the best.
That's because on top of Minecraft Steve, you get a cute Baby Purple Sheep, a Baby Hoglin, and a fearsome Wither Skeleton to contend with. The Nether Portal even activates and deactivates! It's a Lego set with enough playability to keep you coming back, even after it's constructed.
Related: Best Holiday Gifts for Gamers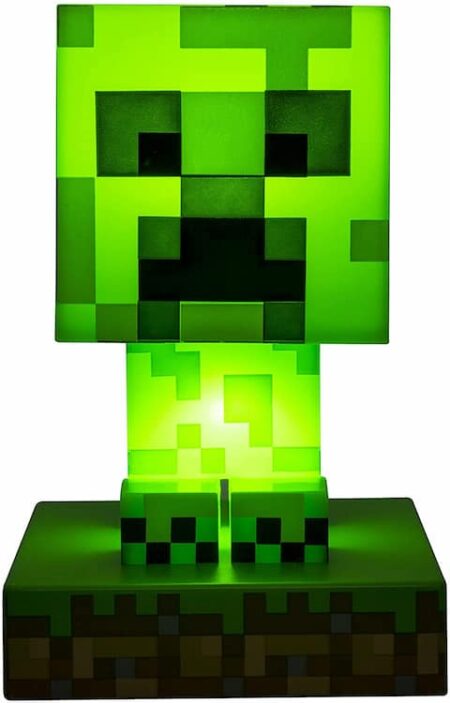 Creepers can ruin a Minecraft player's day. But luckily, this cute Creeper lamp won't blow up nor destroy your progress. Instead, this pixelated pest will light up the gaming space around your desk.
With no plugs or wires, just a pair of AAA batteries, this is a perfect stocking filler or small gift for any occasion. It's adorable and ideal for a die-hard Minecraft fan.
Annuals are a classic holiday gift, and you can't go wrong with the Minecraft Annual 2022. It's filled with building ideas, facts about Minecraft from the past year, and details of all the new features from the Minecraft Caves and Cliffs Update.
But beyond just Minecraft Java and Bedrock edition, the Annual contains info on Minecraft Dungeons and Minecraft Earth, the new VR edition. It's an essential gift for any Minecraft fan!
The cute and cuddle is often absent from Minecraft (it's probably those sharp, square edges). But with this Minecraft Steve Explorer Plush, you can cuddle up with Minecraft's protagonist.
A miniature plushy, decked out in one of Minecraft's best gear sets is the perfect addition to a plushie collection or just a new toy to dote on for your kids. Minecraft Steve has never been so cuddly!
Still looking for gift ideas? Check out Best Roblox Toys and Gifts for Kids on Pro Game Guides.
This article includes affiliate links, which may provide small compensation to Pro Game Guides.