Not everything in Minecraft has to be a mega-project that takes dozens of hours. Sometimes you just want to chop a few trees and throw together a simple house. But even then, ideas can be hard to come by. That's why we've compiled a list of 15 easy Minecraft house ideas for you to try and be inspired by.
Treetop Tree House
Escape the mobs and darkness by climbing to the top of a huge jungle tree and just living there! These kind of simple houses look great as tree houses. How do you get down? Well lets hope the ocean or a river isn't too far away from you...
Fortified Mini Castle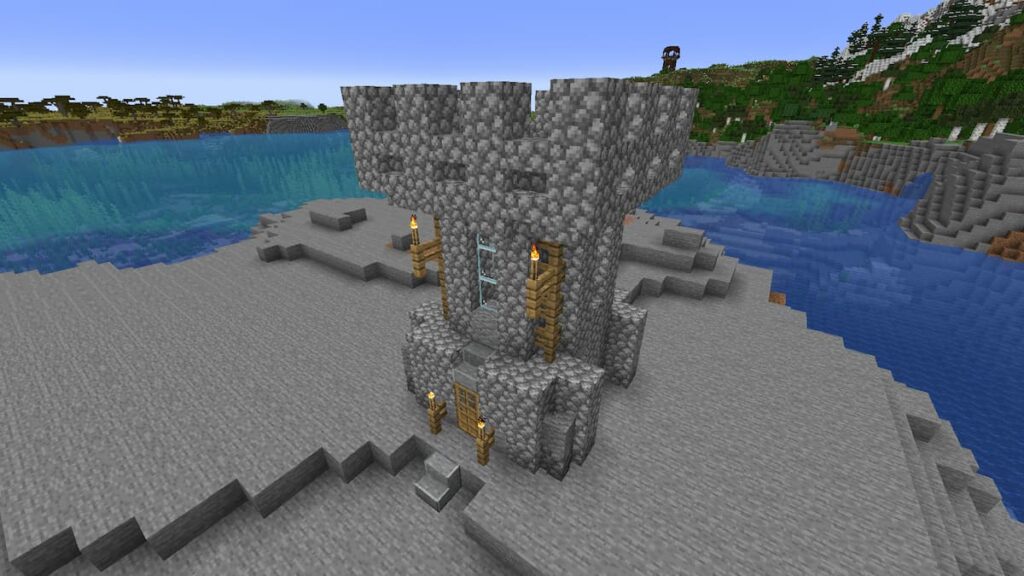 When wood is sparse, or guarded by hostile mobs, you can keep yourself save with this handy mini castle. This is a great design to expand out of. What was originally your starter home can quickly become the corner of a huge keep!
Mountain-side Hideaway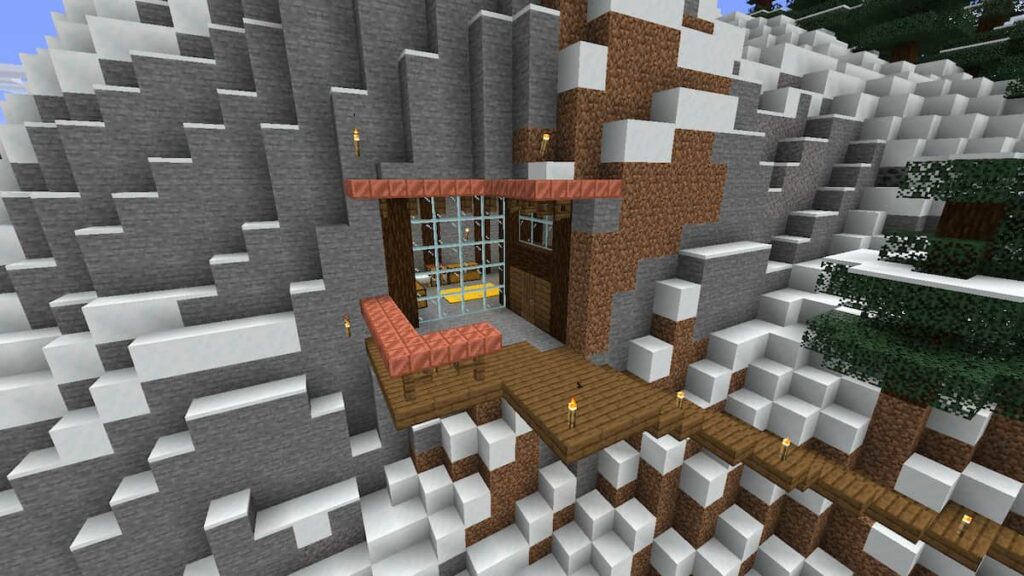 Digging into the side of the mountain can make a quick and attractive spot for a house. Using materials found in the immediate area means you can quickly turn a hiding hole into something much more cozy.
Forest Cabin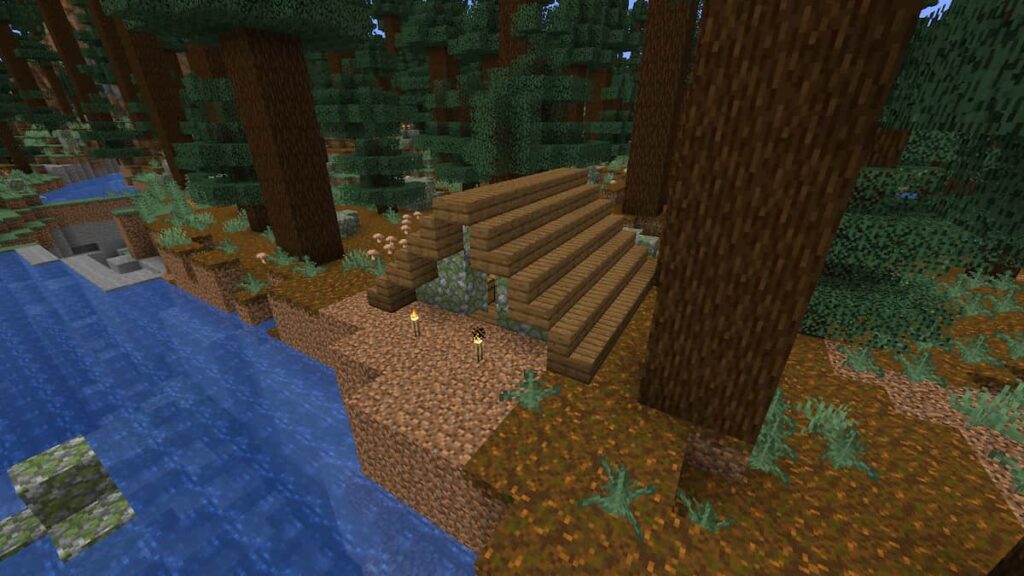 A lot of builds will use materials from the surrounding area to make things easier. But few look as good as this Spruce cabin in the midst of an old-growth biome. The mossy cobblestone makes this build look as ancient as the forest it inhabits.
Simple Plains Cabin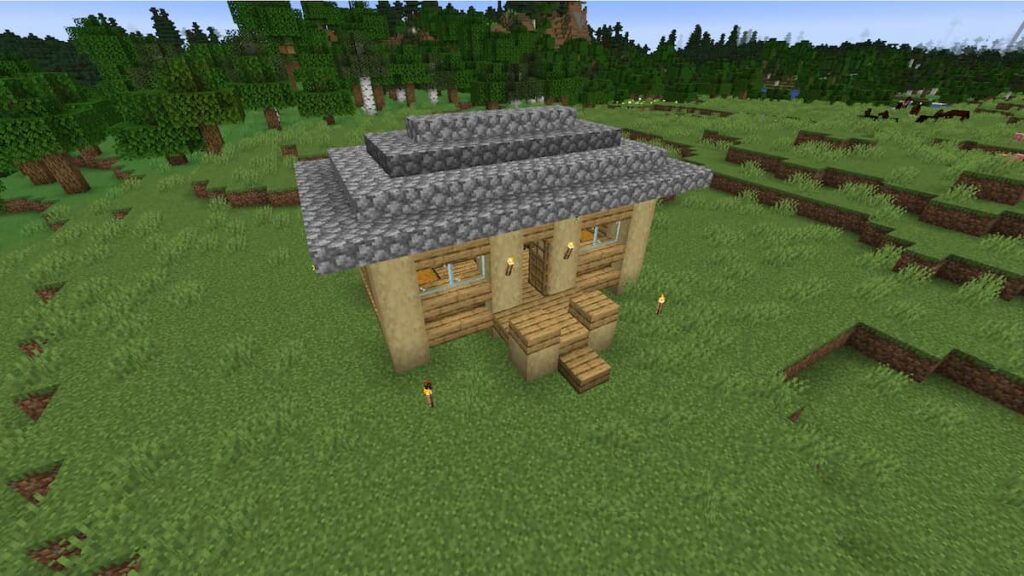 As simple as it gets, some stone, some logs, and a cabin in the middle of the starting plains. However you can spice things up with clever use of slabs for both the roof and elevated floor. This also doubles as a way to prevent mobs spawning on your roof!
Shipwreck Hideaway
You start a new world, discover a shipwreck and plunder it for everything valuable. But wait, couldn't you do something more useful with that old ship? The answer, is of course, yes, as shown by this shipwreck house that takes the broken down ship and turns it into a new house for you.
Chasm Cabin
Not for those with vertigo, but this overhanging house will allow you to have quick access to the resource rich areas of a chasm. Again, not for the faint of heart, be a great way to quickly access to both the forest and the underground.
Simple Squares
You can make even the most simple of square buildings looking interesting by adding some details on the sides. The addition of some decorative blocks and some lanterns turned these dull shapes into something far more appealing.
Related: 9 Smallest Minecraft House Ideas
Cozy Retreat
This simple house built on a riverbank uses the space to create something really cozy. It's the details, like the chairs and camp fire at the back that really make this build look nice.
Japanese Cottage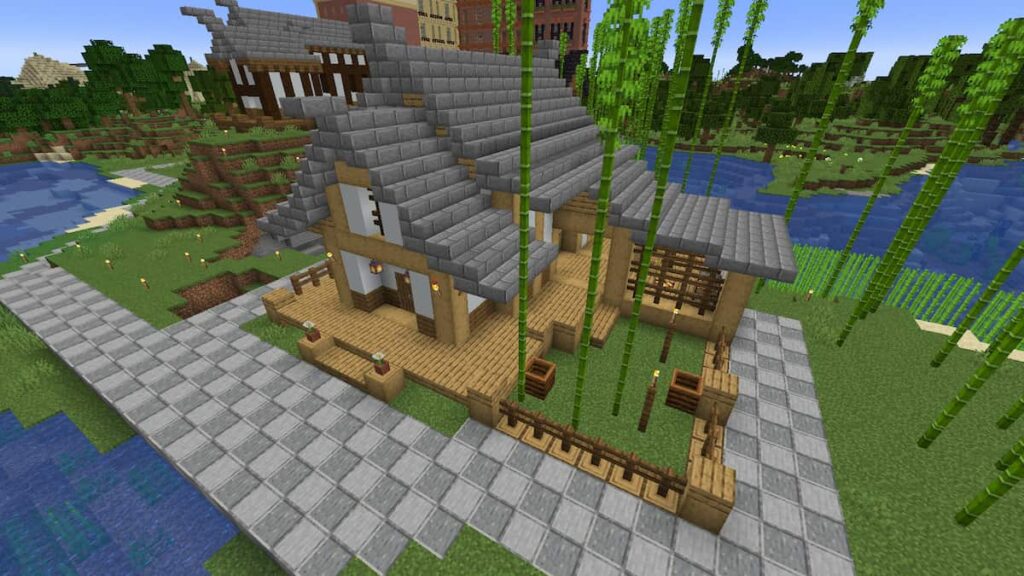 While the Japanese style might seem very difficult, it's actually remarkably simple, especially when you keep it small. Here, just the addition of a tiled roof and bamboo added a lot of flair to an otherwise simple house.
Medieval Farmhouse
Minecraft is perfect for building Medieval-style buildings. This simple farmhouse uses nothing but blocks you'd find in the first hour or so of playing, but still looks great, thanks to its use of granite for the roof, and mix of oak logs and stonework.
Crop House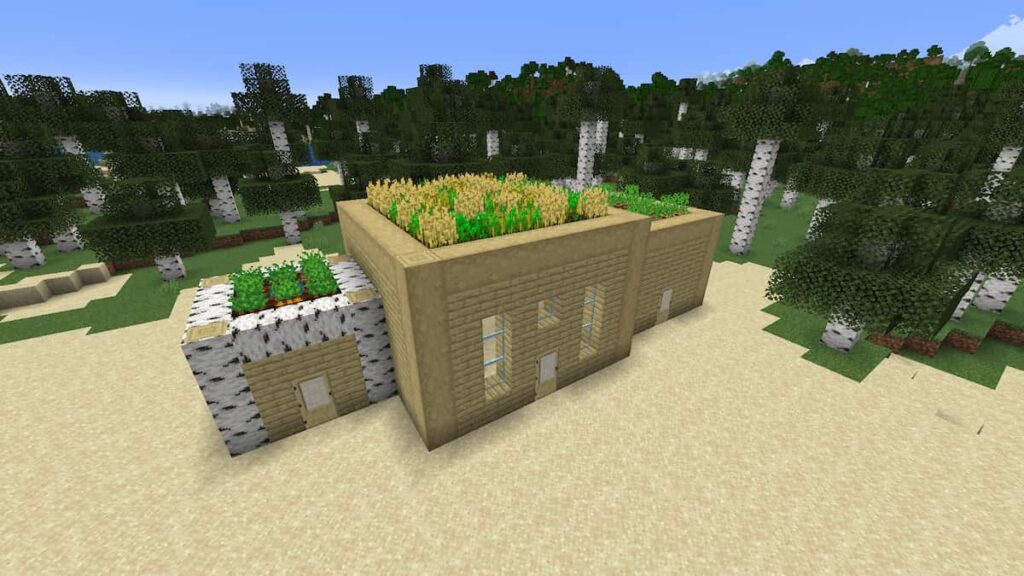 Making your simple builds have mixed use is a great way to bring them to life. These small houses have farm plots built into the roof, giving access to food as well as shelter!
Utility Cottage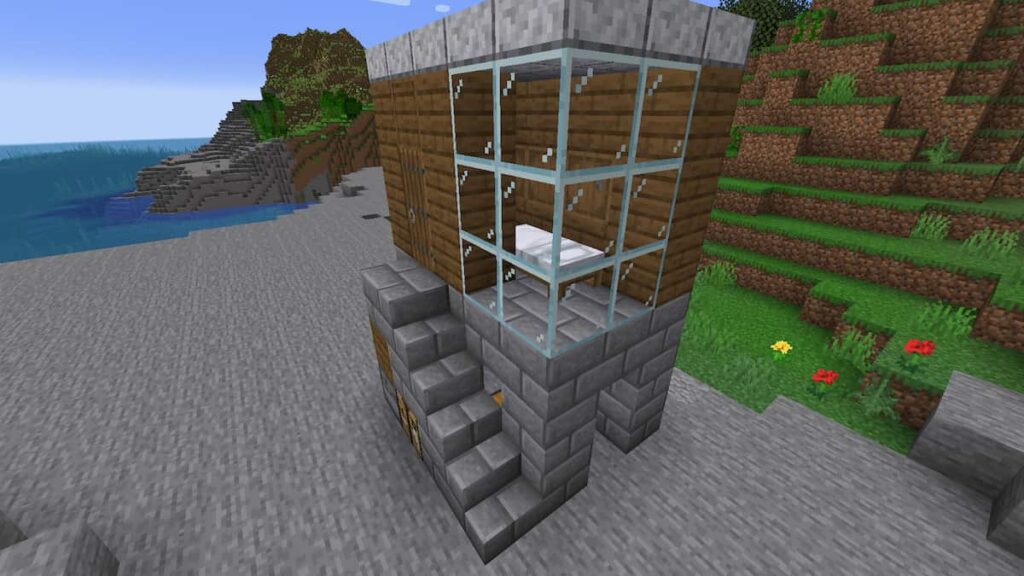 This is as simple as you can get, but also combines a lot of utility into the small area. Crafting tables and furnaces are left below the house and as part of the staircase, while the bed is walled in by barrels for extra storage.
Mushroom House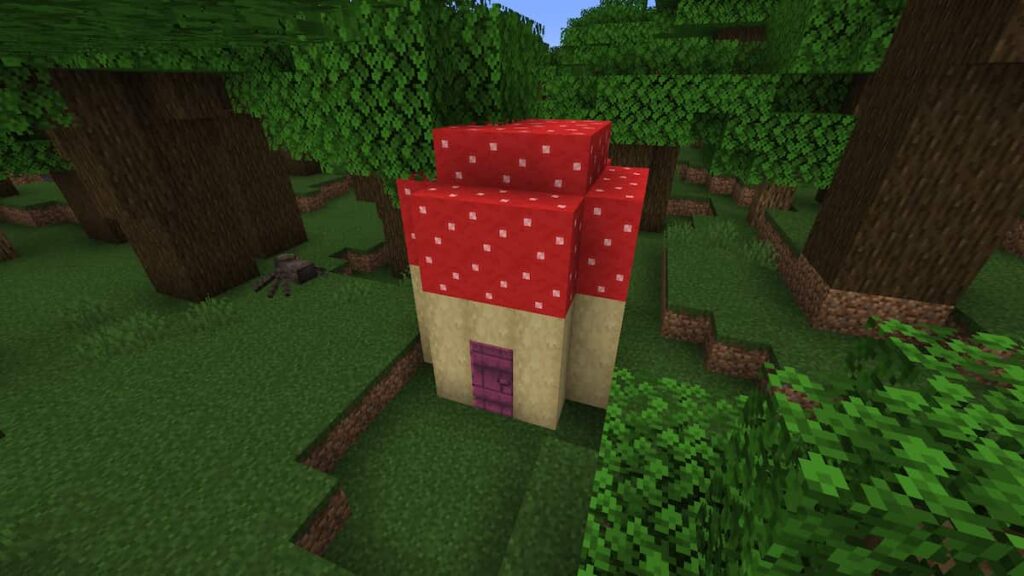 Using the materials you're given to craft a simple shelter is one of the most satisfying things about Minecraft. Here we've used a naturally spawning mushroom to build us a unique house that took us seconds to make.
Villager Cuckoo House
When it comes to simple building, Minecraft Villagers have the style mastered. So why not move in? In this extension to a naturally spawning Villager house, we've added an extra story and a basement. We're sure the original owner doesn't mind!
For more Minecraft guides and inspiration, check out Best Minecraft Bedrock Seeds 1.18 (July 2022) on Pro Game Guides.