If you're playing Minecraft on PS4, Xbox One, Nintendo Switch, Mobile, or Minecraft for Windows, then you're playing on the Bedrock version of the game. For many players, it is crucial to play in a Minecraft world that provides them a variety of resources or plenty of scenery. Our seeds listed below are picked because they provide fascinating, resourceful, or beautiful worlds—or all three!
Best Minecraft Bedrock Seeds List
Best Minecraft 1.19 Bedrock Seeds
The Lush Taiga Pit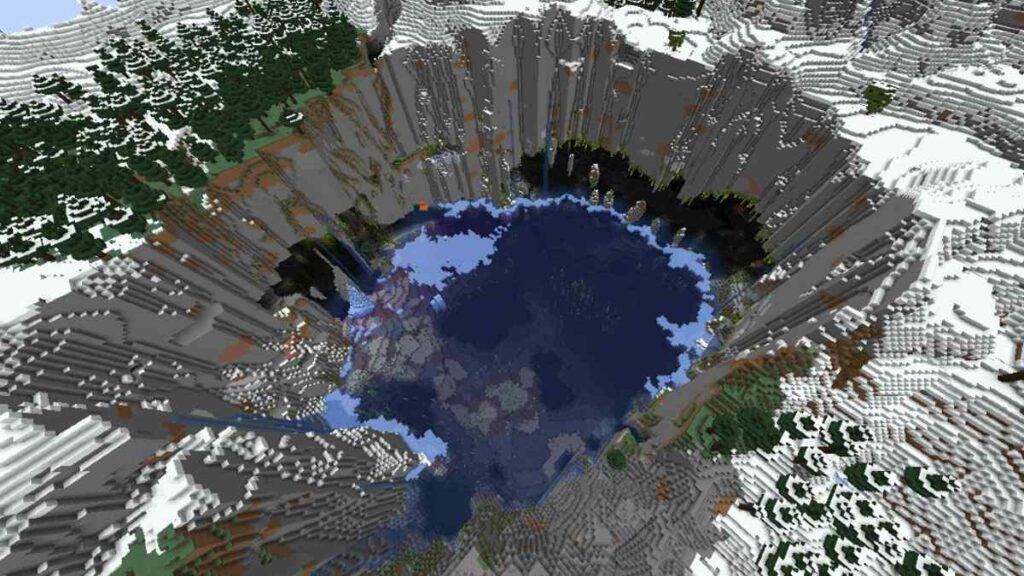 Seed: 340883181811974
This seed features one of the most fascinating and awe-inspiring world generation abnormalities that we've ever seen. You spawn in a moderately sized Taiga biome, directly next to a sinkhole/pit with an exposed Lush Cave at the bottom of it. One must wonder how that much open space in a cave can possibly hold up the mountain. But, if you're willing to risk the potential cave-in, this seed provides a myriad of biomes and structures for you to kick off your Minecraft adventure. Don't forget to check out the Ancient City within the Lush cave right under spawn.
Key Locations

The Lush Cave Pit: Spawn
Village: -440 -200
Village: -728 264
Outpost: -920 520
Ancient City: 120 -51 120
The Bedrock King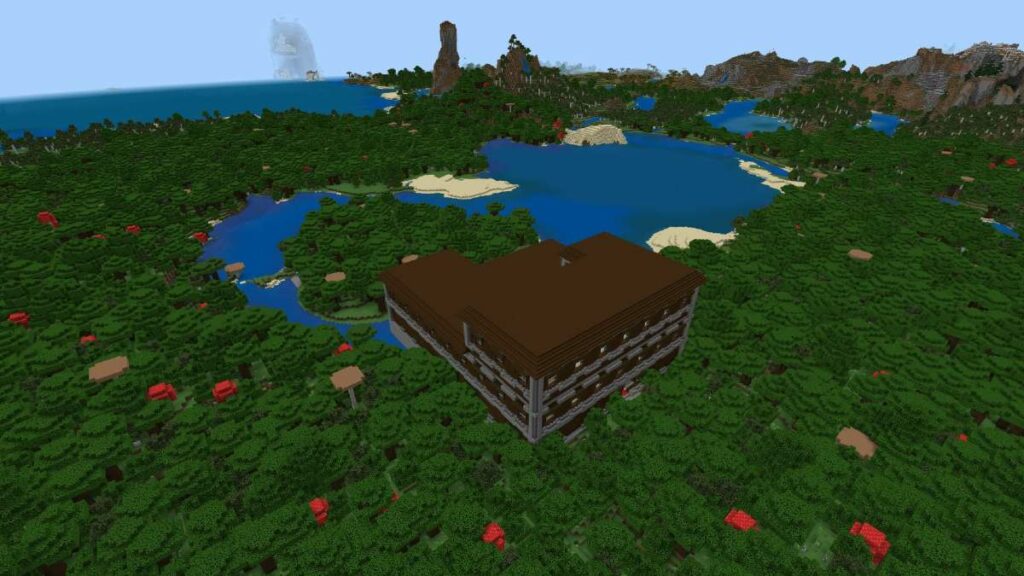 Seed: 1663935988
This seed is perfect for those of us that want to skip the early-game grind of establishing a base and dive straight into adventure. You spawn a mere 500 blocks away from a Woodland Mansion, which provides you a quick start for a world in which you'll surely want to have one. When it's cleared out, you'll be ready to explore the surrounding landscape and find almost every biome and overworld structure within 2,000 blocks of spawn. This seed is fit for royalty and experienced Minecraft players, and the reward is certainly worth the risk!
Key Locations

Woodland Mansion: 264 616
Pillager Outpost: -792 504
Village: -936 760
Village/Stronghold: 824 1320
Ocean Monument: 1256 152
The Lush Cave of Coral Lake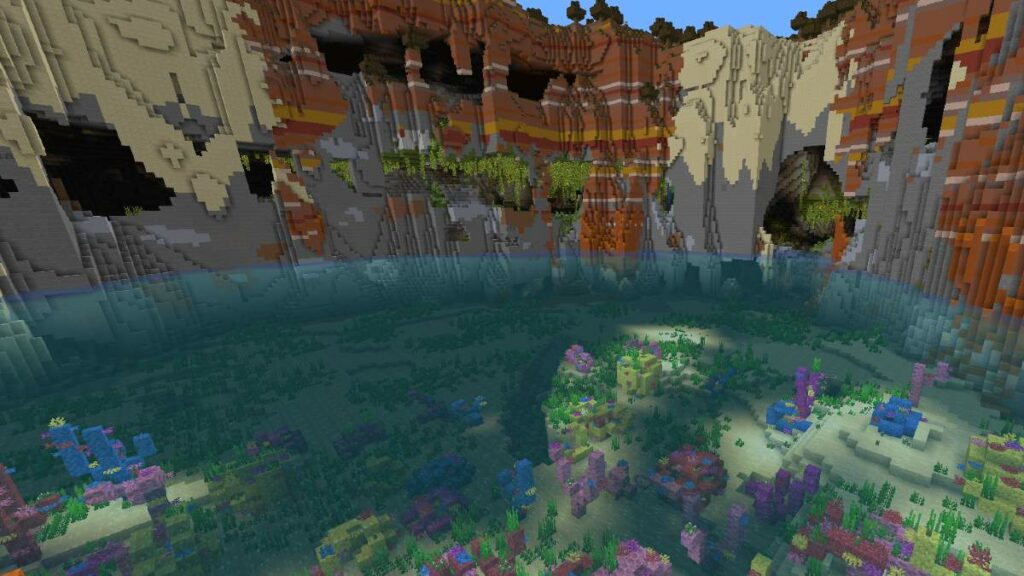 Seed: 599282705
If an Oasis biome existed in Minecraft, we believe it would look like this. You spawn in a Badlands/Desert biome and a few dozen blocks away is a multi-layer exposed Lush Cave built into a Badlands Mountain Cliff overlooking a small (but beautiful) Coral Reef lake. Nearby, you'll find a significantly larger Coral Reef biome. Additionally, you'll find dozens of Villages, Monuments, Temples, and Igloos east of spawn.
Key Locations

Coralush Cave: North of spawn (negative Y)
Coral Biome: -184 -22
Large Ruin (Cluster): -600 72
Shipwreck: -648 -200
Village: 800 240
Pillagers and Illagers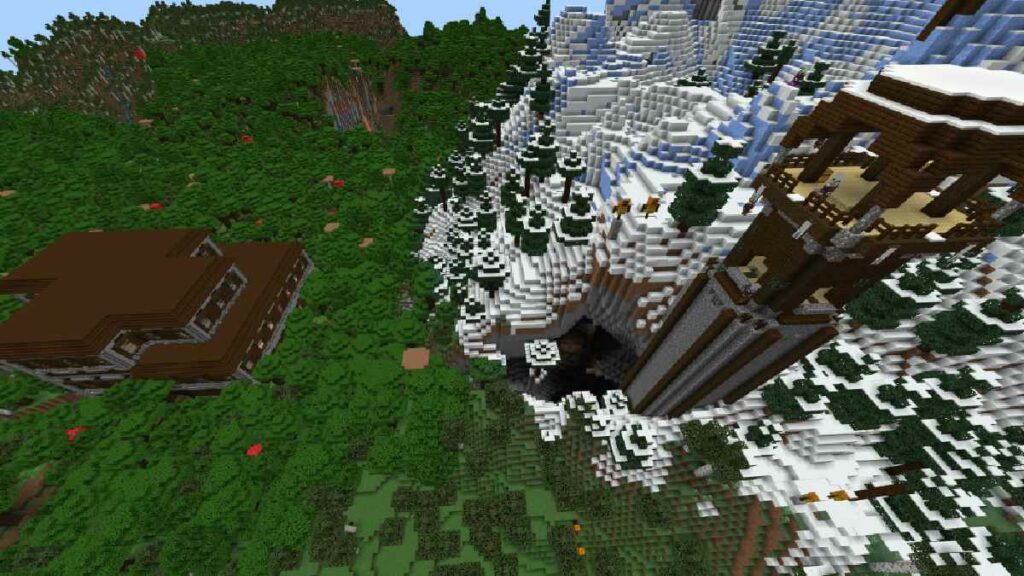 Seed: -4165452041570647081
Players who enjoy a challenge with huge rewards will love this seed, as it spawns you a short walk away from three different Pillager Outposts. Each Outpost has several other structures near it, but the best one is pictured in the image above. It is a few blocks away from a Woodland Mansion and directly next to the Outpost is a cave opening that leads down into an Ancient City. The rest of the map has an abundant supply of rare structures (including two more Mansions) and all biomes within a couple thousand blocks!
Key Locations

Outpost w/ Mansion: 488 -712
Ancient City: 552 -51 -584
Outpost w/ Village: 216 328
Outpost: -744 -712
Biome War Island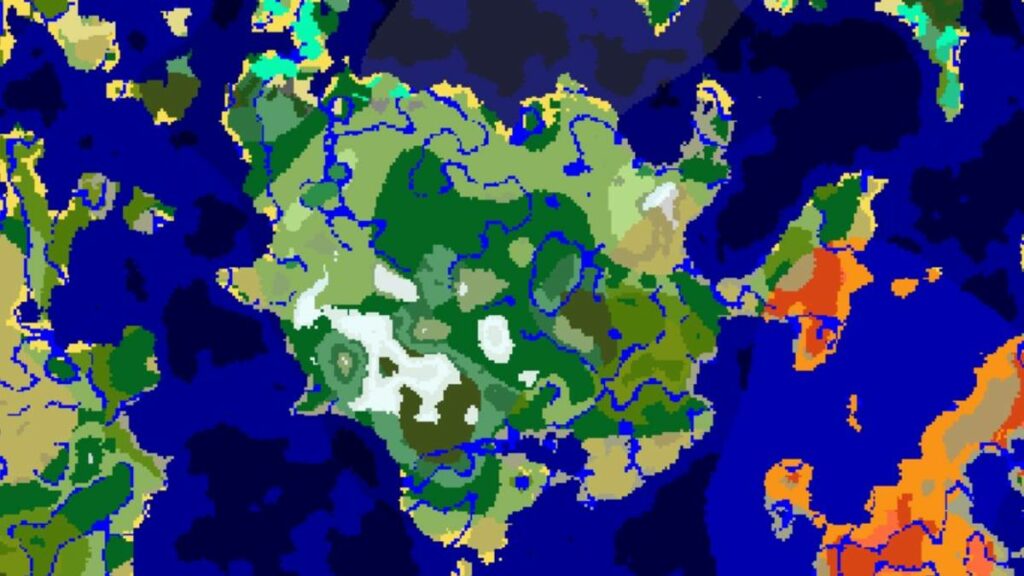 Seed: 5890542
This seed features a massive island fit for royalty. The spawn island spans a massive 2,500-block diameter and features almost every biome and structure introduced in Minecraft 1.19. It also provides most biomes from previous updates and several Outposts and Villages. Almost every resource in the game is available at spawn, which helps push this island to the list of best Bedrock seeds for early 1.19.
Key Locations

Ancient City: -280 184
Outpost: 488 360
Village: 216 -888
Jungle Temple: 1096 312
Ancient City: 472 40
The View from 1.19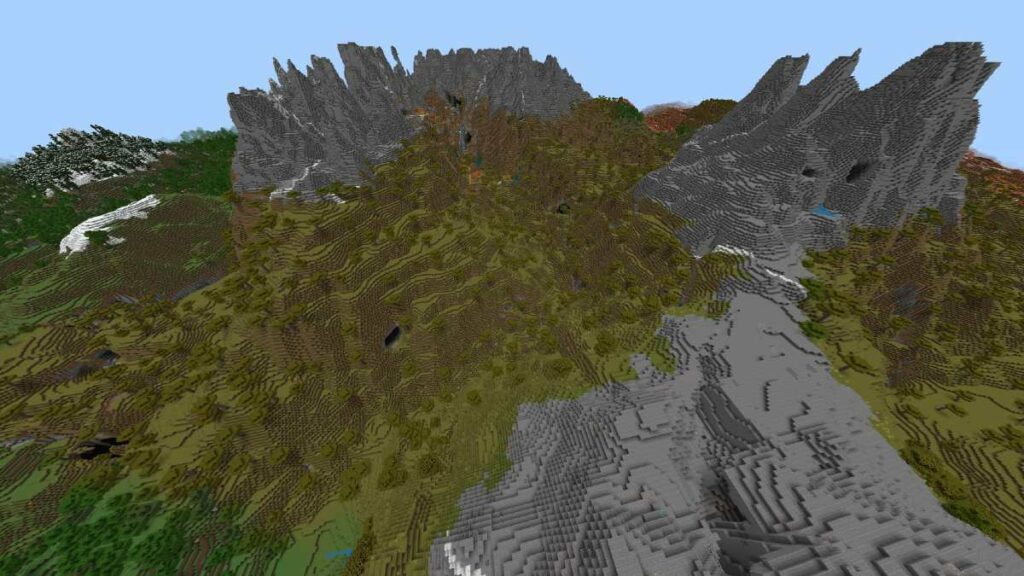 Seed: 5147723731320877628
We wouldn't want to take advantage of the intense content update for the Minecraft Wild Update without showing appreciation for the wonderful world generation mechanics of 1.18. This seed provides the best of both versions by starting you in a Stony Peaks biome that overlooks dozens of Biomes, various structures, and beautiful views. It truly is the best seed to take on a full view of what 1.19 has to offer!
Key Locations

Cluster of Ancient Cities: Southwest (-X, +Y) of spawn
Badlands: -540 190
Mangrove Swamp: 750 -1800
Village: -432 -70
Village: -768 -704
Structure Cluster Spawn
Seed: 3546842701776989958
This seed can be considered one of the first God Seeds for Minecraft 1.19. You will find most climate combinations within 1,000 blocks of spawn (and by extension, most biomes), and a cluster of five different structures next to spawn. The clash of structures includes an Outpost, Desert Village, Shipwreck, Nether Portal, and Desert Temple! It is the perfect seed to run a Speedrun game with an interesting spin.
Key Locations

The Clash: 205 155
Jungle Temple: 616 -318
Desert Temple: -152 808
Ocean Monument: -216 -792
Best Minecraft 1.18 Bedrock Seeds
Crater Mountain Island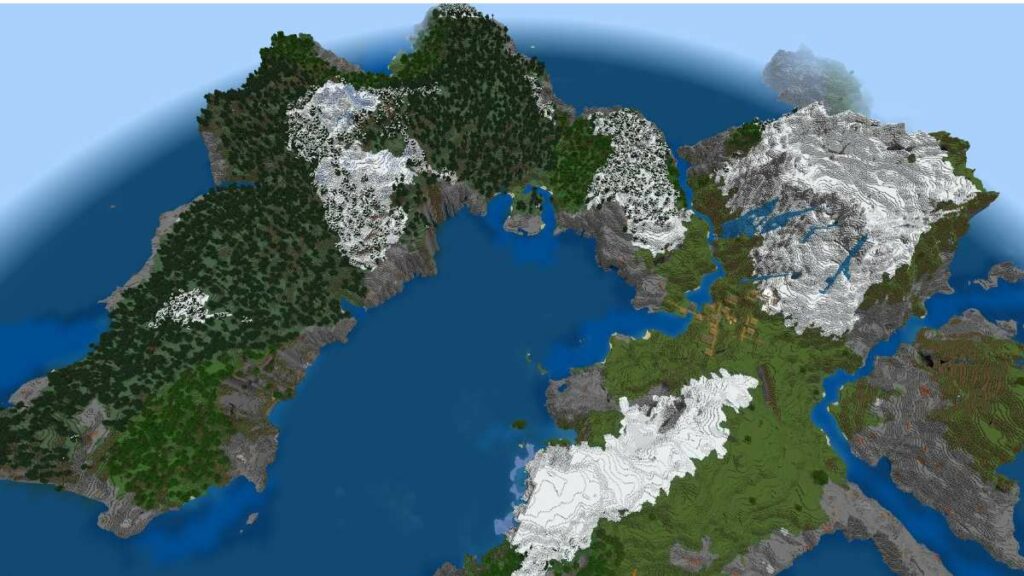 Seed: 162712994
This is a massive starting island with a single, well-placed Village in between a huge mountain crater. While some might consider it a struggle to go up and down the mountains that make up this entire island, others might see this island as the perfect setup for a villain's lair! Or, of course, you can just use it to establish a safe base with plenty of resources and an opportunity to build an elevated home. Don't forget to look for Buried Treasure! There are over 50 of them on this amazing island spawn.
Key Locations

Village: -296 200
Ruined Portal: -600 24
Shipwreck: 248 104
Buried Treasure: -56 -56
Buried Treasure: -56 24
Mountain Faceoff
Seed: 8624896
This seed started off as one of 1.18's best seeds, and it continues to hold that title. You spawn next to a beautiful ring of mountains and within walking distance of two mountainside villages. Not too far away are two ominous Pillager Outposts, both of which make for a fun adventure at the beginning of the game. However, what's more important is that you'll find every structure and almost every biome within a couple thousand blocks of spawn. This is the perfect seed to use in 1.18!
Key Locations

Village: -216 -264
Village: 232 232
Pillager Outpost: -584 296
Pillager Outpost: 200 536
Ruined Portal: -280 40
Check out some of our other seeds lists! We've got the Best Diamond Seeds and Best Woodland Mansion Seeds!