There are a lot of different types of homes you can build for yourself while playing Minecraft. But many of those designs can be quite challenging or time-consuming. Whether you're conserving space, saving time, or even saving your sanity, you may want to build as small of a home as possible. That's why we've compiled a list of some of the smallest and most inspiring Minecraft home builds.
Tiny Cozy House
While this home doesn't have specified measurements, we felt it would be a good way to open up this list of the smallest homes in Minecraft. This is not the smallest by far, but it embodies the feeling that tiny homes are often striving for. It is cozy, inviting, and just small enough to not yet feel cramped. If you're looking for a gradual dive into Minecraft micro homes, think about trying out this Tiny Cozy House tutorial.
Fairy Witch Tiny House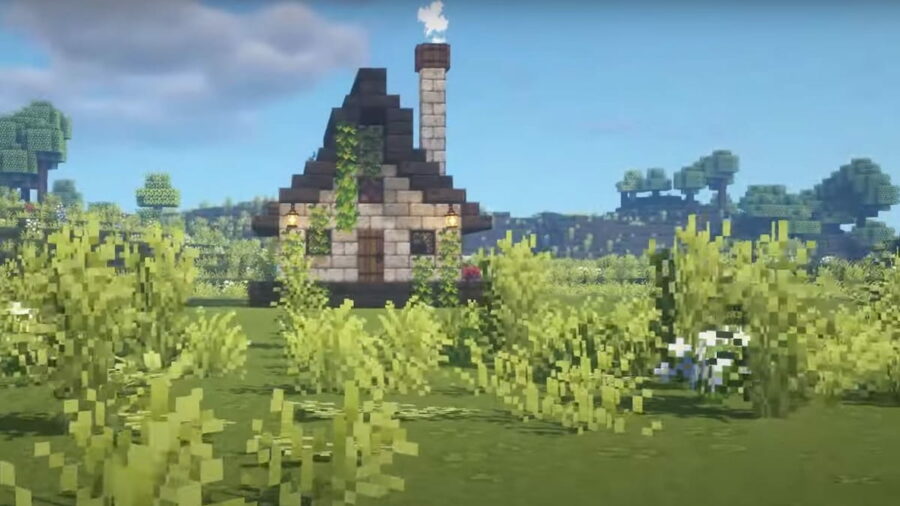 If you're looking for a very small home that doesn't sacrifice cute design, consider checking out this Fairy Witch Tiny House tutorial. The home uses both gray and black stones to give it both a rustic and contemporary feeling that is ideal for a witch. Using vines and plants along the sides of the house really cements the comfy vibe that the creator was going for when they created the build.
4x4 Simple Modern House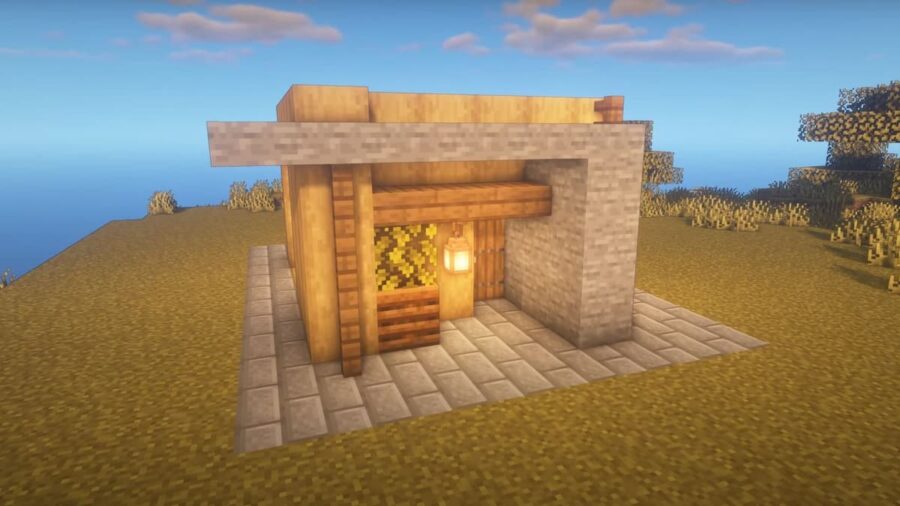 A small house in Minecraft doesn't mean you have to settle for a simple or old-fashioned home style. This 4x4 Simple Modern House tutorial is proof that you can have a tiny and stylish home that's easy to build. The build opts for mixed materials to give it most of its flair, rather than stuffing decor within the limited area. A single pendant light against the door adds a layer of protection that isn't seen in all stylish homes. The best addition to this is the concrete paved area all around the house. It's not hard to do, but this simple touch adds elegance you don't see in a lot of builds.
Quick 4x3 Survival House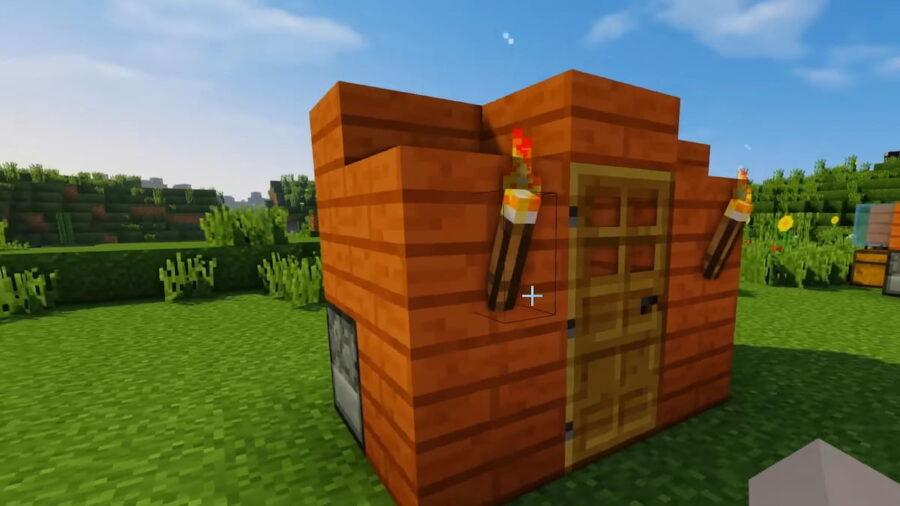 Can you survive easily in a small space? Maybe you won't be comfortable in this home forever, but starter homes in Minecraft are ideally small. This is because you'll want to set up a shelter as quickly as possible. But just because you're rushing to get a place to live in Survival mode, that doesn't mean you need to sacrifice style. If you want a solid survivor's home, check out this Quick 4x3 Survival House tutorial. While the build requires specific types of wood and stone, it's easy to substitute whatever you have on hand, so don't worry about lack of materials on this one.
Extremely Compact 3x3 House
A simple block is the best way to describe this micro home, but your options are limited when space is so scarce. The uninspiring shape is more than made up for by the interesting design and useful function of this compact house. This design is ideal for a player who doesn't want extraneous frills like windows or lights. It is a sturdy and traditional build that saves a lot of time and space. Try out this Extremely Compact House tutorial for yourself. Additionally, consider placing this home against a hillside full of beautiful flowers, like in the image, to juxtapose the intense style of the architecture.
3x3 Ultimate Survival House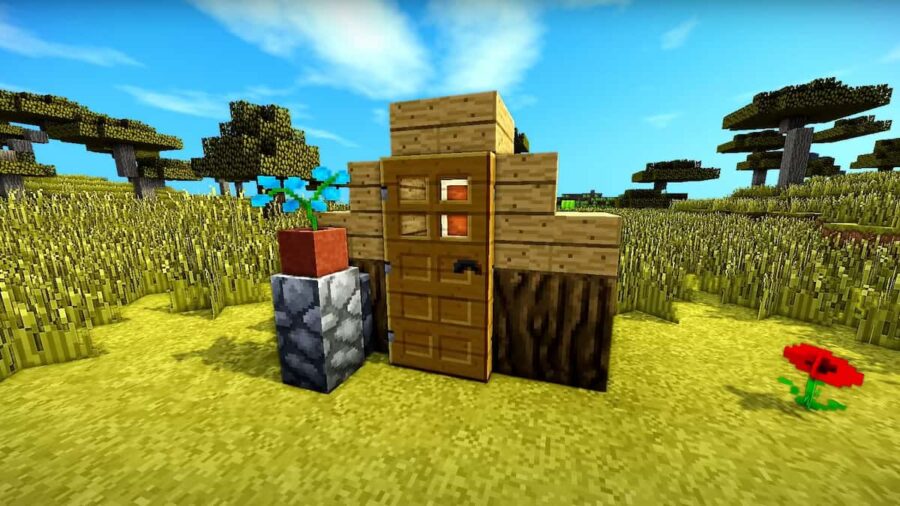 This home doesn't look like much from an initial glance, but there is some inventive genius lying underneath the surface. While the home here is not technically tiny because of the amount of space that occurs underground, it still adheres to the size restriction on the ground level. Go lower to find several different spaces for farming, brewing, and living. Try out this secret space 3x3 Ultimate Survival House tutorial if you want to get creative with the room you have in Minecraft.
Related: How to make a fireplace in Minecraft – Best Designs
3x3 Underground House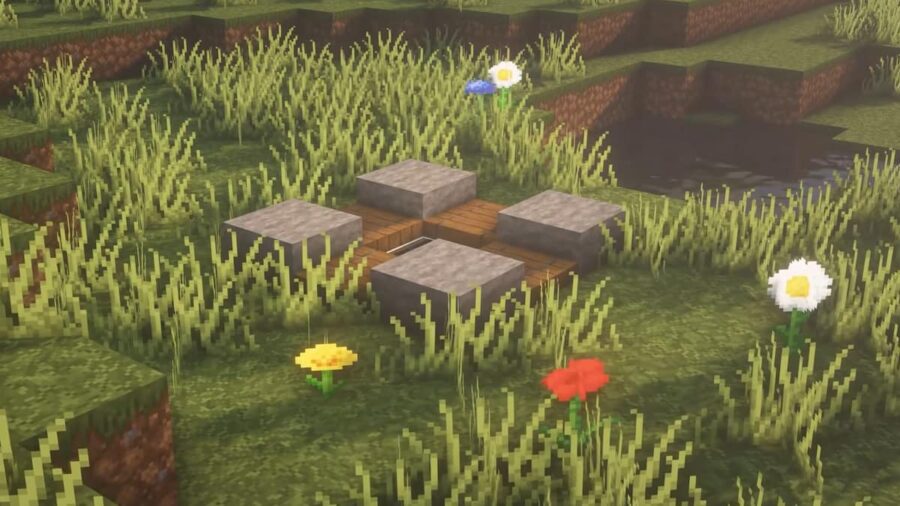 You can barely even see this home, but that's sort of the point. This underground home has a small 3x3 size that also helps minimize its visual space. It will be hard for any enemy to spot your home from afar. Even if they do, you have a useful skylight to keep watch and not be caught off guard. If you want to try to expand your building experience by building a micro home that is almost entirely underground, this is the build for you. Take inspiration from this 3x3 Underground House tutorial.
2x2 Outpost House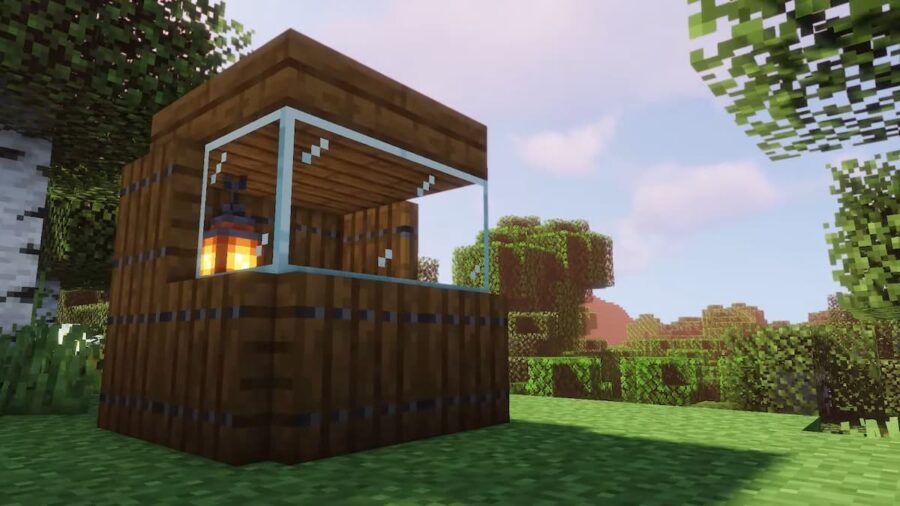 Now, this is where we get to the truly smallest homes in Minecraft. In the game, 2x2 is really the smallest you can get a still functional home. Even then, the term functional is more of a technicality. Don't expect to have much room to roam around in this build. This small home is ideal as a Survival mode outpost, which still makes it worth a build in our opinion. Try out this small 2x2 Outpost House tutorial, even if just to create a secondary home while you're traveling around the world.
2x2 Transparent House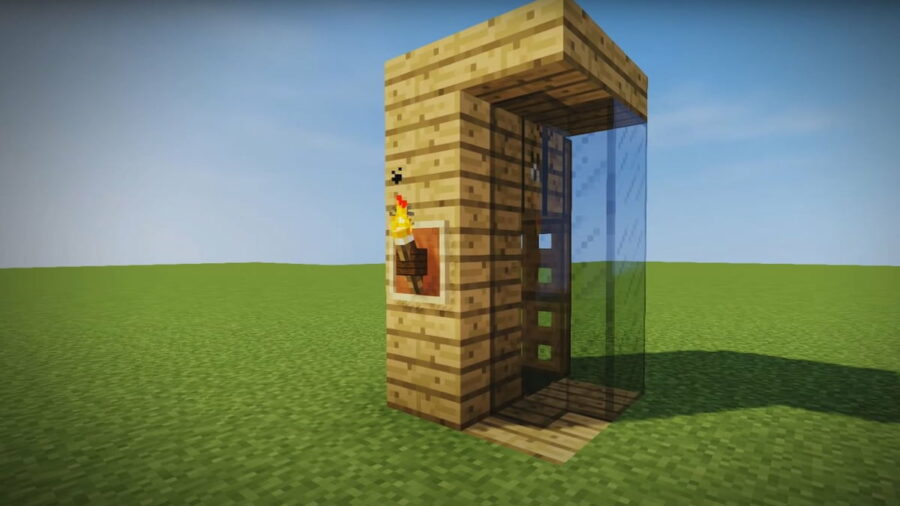 This is the pinnacle of all of the stylish and smallest homes in Minecraft. Smithers Boss, the builder responsible for the design, created a sleek design that uses a lot of glass to enhance the illusion of space. It also doubles as a useful area to watch out for threats and enemies in Survival mode. Players should be able to quickly get the hang of this 2x2 Transparent Starter House tutorial, as it is pretty quick and easy to duplicate. Try it out yourself if you're hoping to make the ultimate micro house in Minecraft.
Want to see more awesome Minecraft house ideas? If so, check out Cool Minecraft Houses – Ideas for your next Build! on Pro Game Guides.