The beach is an idyllic location for a house in Minecraft as well as in the real world. But coming up with unique ideas for a beach escape can sometimes leave you stumped for ideas. So we've listed seven ways to build a beach house in Minecraft to help give you some inspiration.
American-style Beach House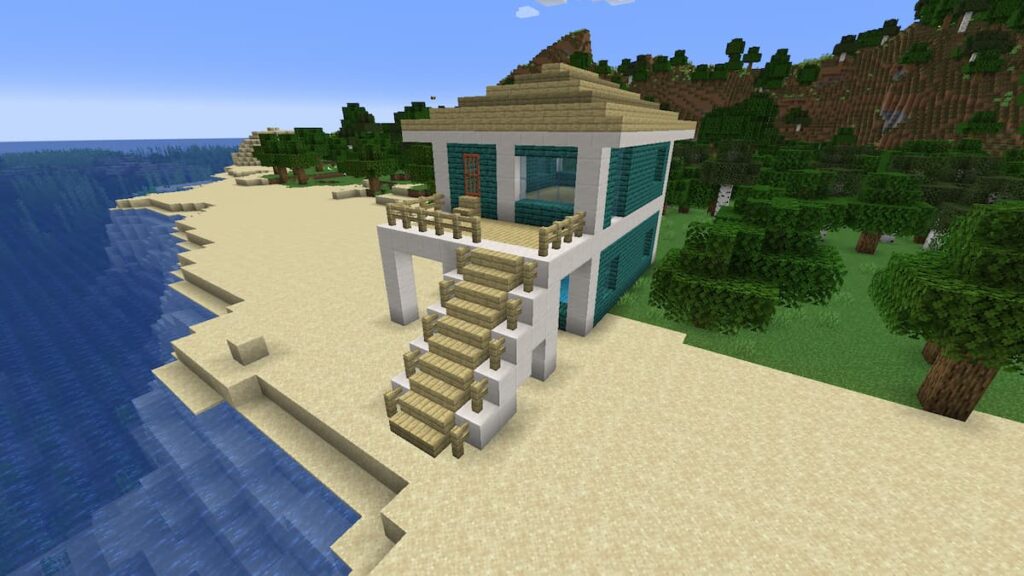 Based on the style of Beach House that you'd find up and down the east coast of the United States, this beach house is modeled after a wooden home in the Florida Keys. Using Warped Planks you can add color to the build. And if you wanted to build a whole neighborhood of these houses, you could use the different wood types to create variation!
Jungle Modern Beach House
Using materials you can easily find in the Jungle Biomes means that this modern but stylish build fits into the surrounding area. By mixing up the use of Jungle and Acacia wood, you can make specific areas of the house stand out. Incorporating texture into the build also makes it more interesting.
Island Hut Beach House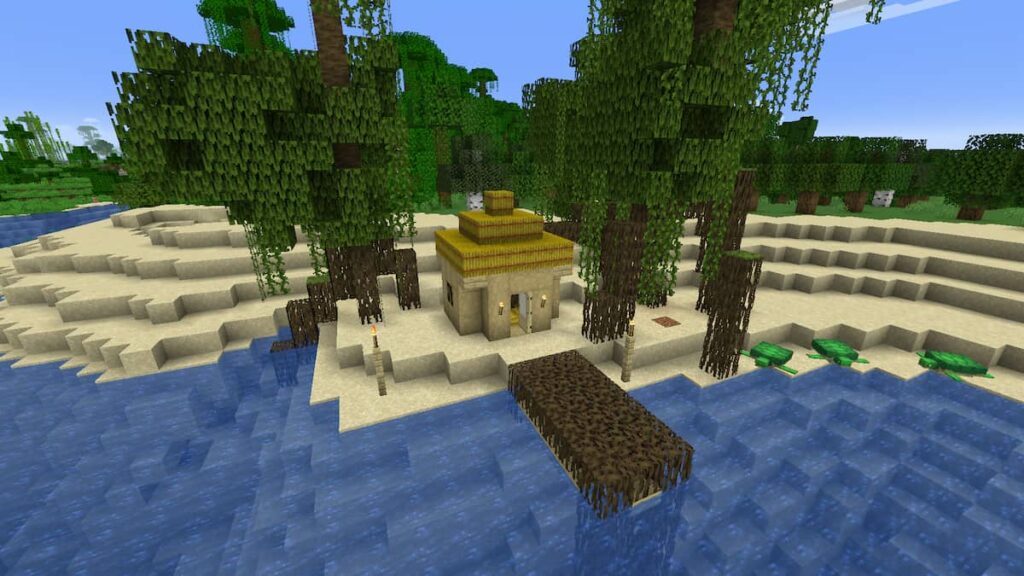 Why go for anything complex when you can have that castaway experience with this simple beach house design? Using lighter color woods and straw for a roof makes it look like you've built the house with driftwood. And the new mangrove root blocks make great make-shift stick windows.
Contemporary Modern Beach House
Despite Minecraft having a slightly medieval edge to its normal designs, you can build a really eye-catching modern home if you get creative with the blocks. By mixing up different woods, using Concrete and Quartz blocks, you can create something that looks like it's the beach getaway for a millionaire!
Mediterranean Resort-style Beach House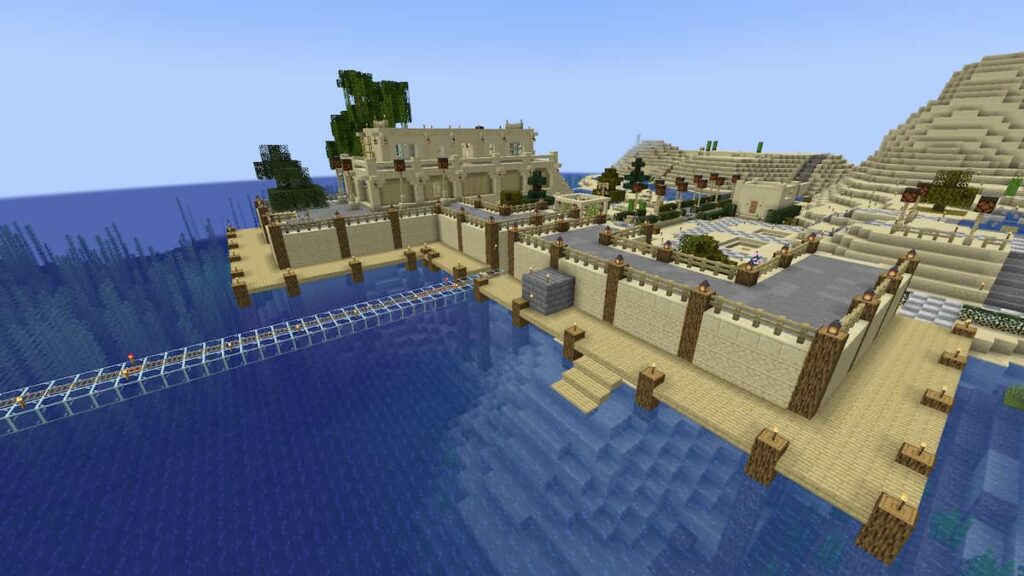 Why just build a house when you can build an entire resort? Full disclosure, we got a bit carried away when building this design, so that's why it's more of a small village than just a single house. By building right up to the shore, and using the Sand and Sandstone combined with wood you can create a really striking location that looks like it was plucked straight out of the Mediterranean.
Industrial Beach Complex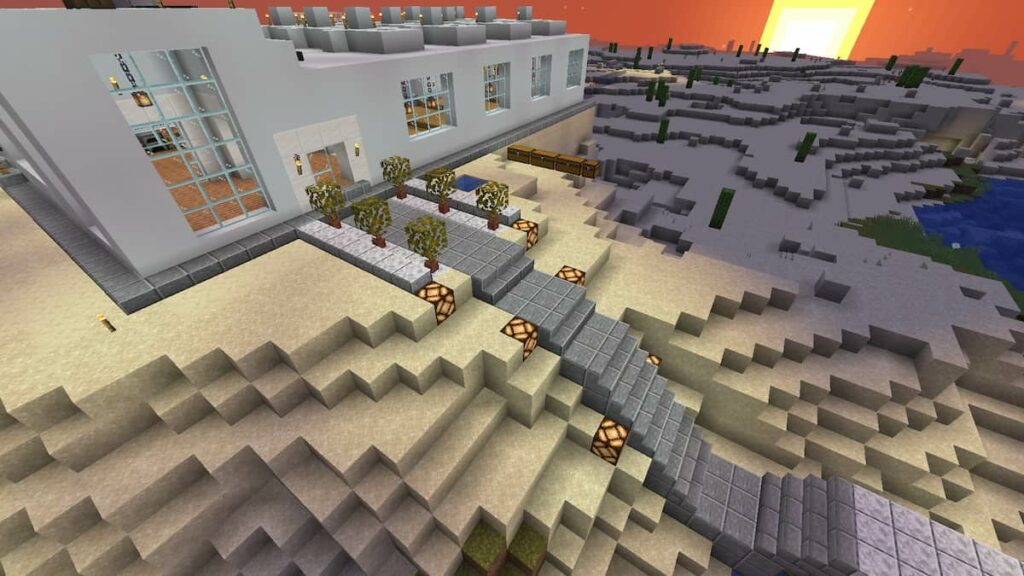 Sometimes simple lines, industrial scale, and utility are what you need. This beach house was built with the aim to launch expeditions into the depths and raid underwater temples. It's a base and a beach house, and so its simple white concrete frame does exactly what is needed.
Classic Beach Hut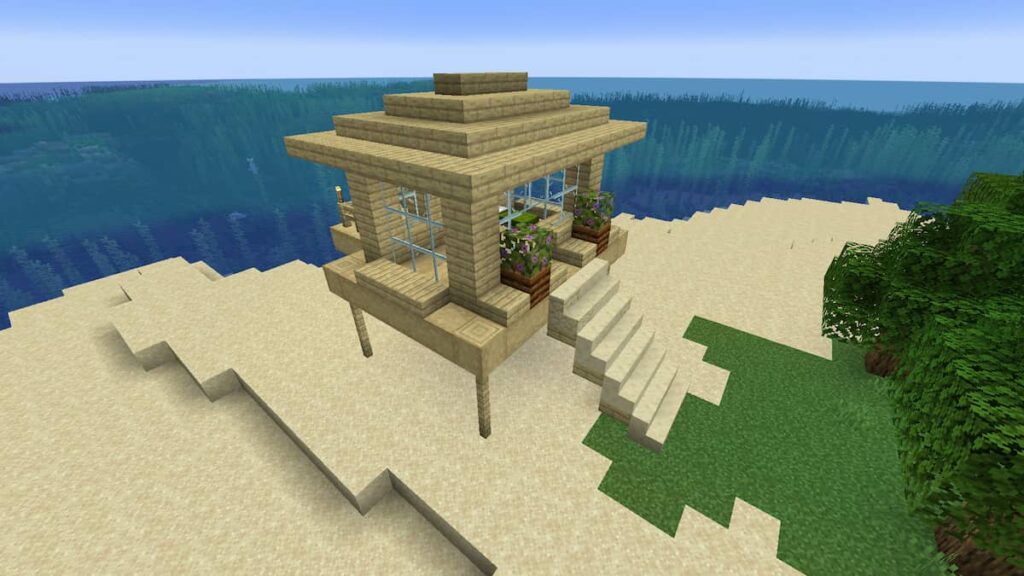 Why go complex? Simple has its own charm, especially in Minecraft. It's a hut built on a few Fences to make it stand up and keep the "tide" off it. Really, this design is no different than the basic house you'd build on the first night in Survival. But with a few details added, it looks the part in the middle of a sprawling beach.
For more Minecraft building ideas, check out 9 Smallest Minecraft House Ideas on Pro Game Guides.