Minecraft Mobs range from peaceful (cows, pigs, and more) to hostile (zombies, spiders, skeletons, etc.). But there are also helpful mobs, which include the Allay. This may leave you wondering what an Allay is and where to find them in Minecraft.
Best place to find an Allay in Minecraft
The best place to find an Allay would be at a Pillager Outpost. They are incredibly rare mobs that typically spawn where Villagers can spawn, so this is one of the best places to look for them. If they spawn at a Pillager Outpost, they can be found in the cages surrounding the main tower.
Alternatively, you can find an Allay in the prison room of a Woodland Mansion. These are rare structures that only spawn in Dark Forest biomes, which are also hard to find. If you have your sights set on getting an Allay, use a Pillager Outpost or Woodland Mansion seed to find them easier.
What does an Allay do – How to use an Allay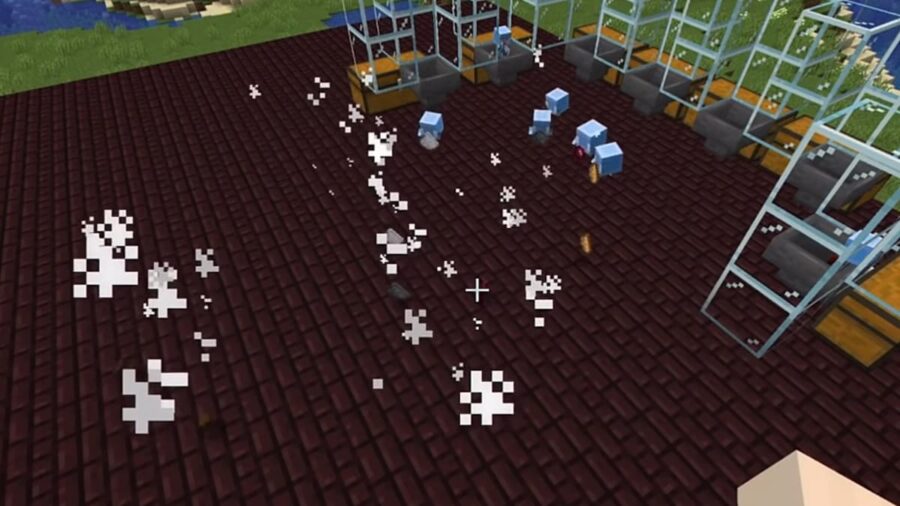 The Allay is a helpful mob that will gather items for you. It can carry an item for you and will then pick up similar items around you. To make it do so, simply give it an item, and it will follow you around gathering items. Allays have limited space and will drop items on the ground once their inventory is full. You can right-click on an Allay with an empty hand to take the item back and give it another.
You can also have Allays drop items at a specific location with note blocks. When a note block is played near an Allay, it will move to that location and drop off the item. You can use redstone to create loops to automate this process and add chests or other blocks to create a storage system.
For more information on Minecraft, check out How to Restart Minecraft Launcher and All New Biomes in Minecraft The Wild Update (1.19) on Pro Game Guides.