Check out these inspiring Minecraft treehouse designs from multiple online creators, ranging from simple watchtowers to extravagant mansions.
Treehouse with Viewing Platform
There's nothing better than standing inside of your creation while looking out at the rest of your world in Minecraft. That's where this viewing deck treehouse made by Goldrobin comes in. This build provides a lot of open viewing space, beautiful exterior decor, and a practical internal layout.
Jungle Treehouse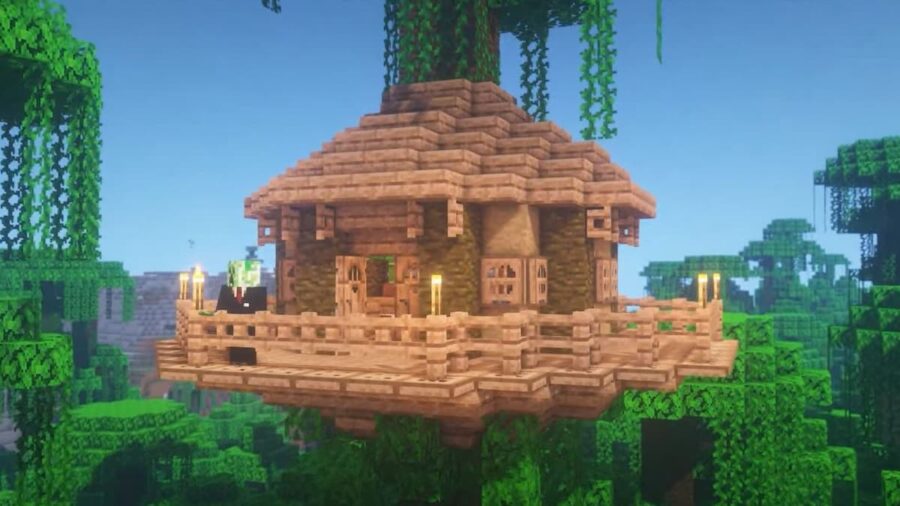 This splayed design is perfect for the player who wants a treehouse without having to sacrifice space. Many treehouses often require the building of narrow and unusable areas. Mr. Mirror's design creates an innovative layout to maximize square footage, while still being up in the air for survival.
Treehouse Base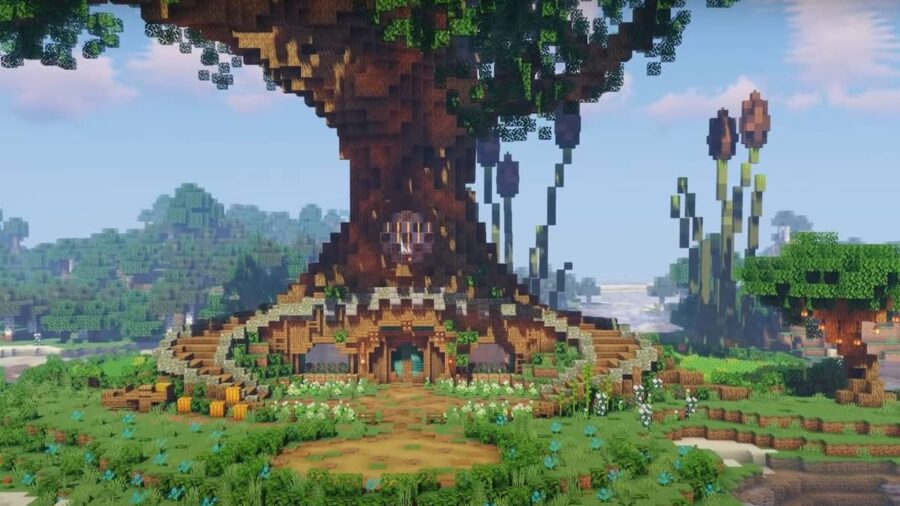 Want the aesthetic of a treehouse but still have the functionality of a home on the ground floor? Look no further than this Treehouse base designed by Cortezerino. The design is both practical and beautiful, creating an effect that's especially desirable for players who want a cottage or fairytale feeling for their home.
Extravagant Lights Treehouse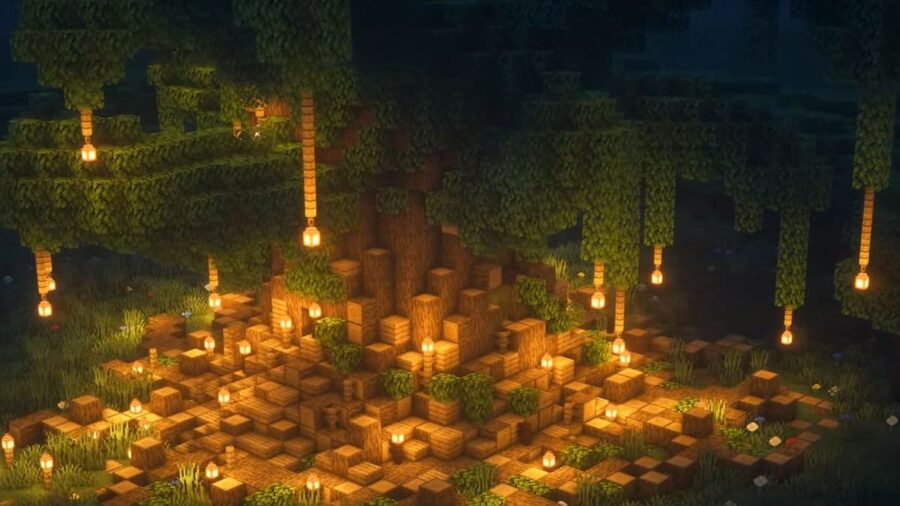 This beautiful design means that you will never have to worry about being obscured in the dark, thanks to the copious amount of lights on the property. Derezero's treehouse is both very appealing in looks but also practical in terms of survival. Having a large number of lights ensures that nothing will ever sneak up on you.
Open Space Treehouse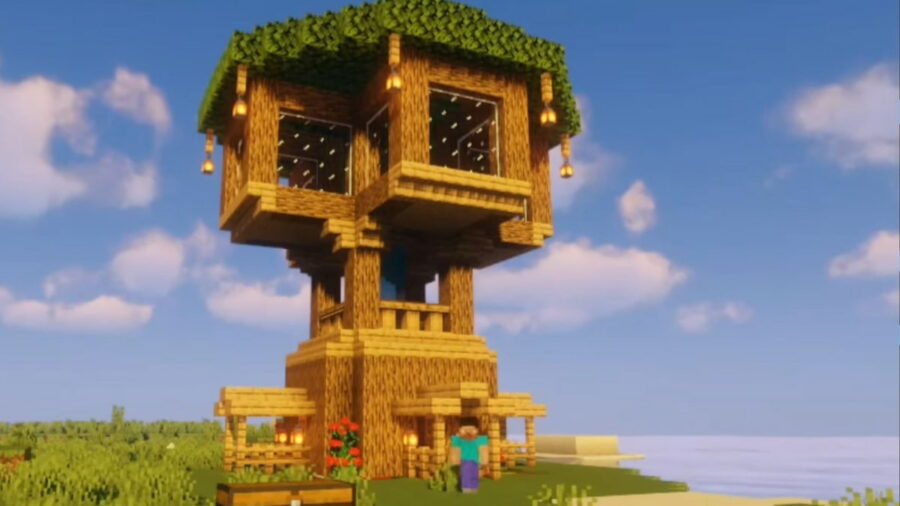 Lex The Builder designed a treehouse that's aesthetically pleasing, practical, and easy to build. Beginner players will have no issues following along with the tutorial to create an open floor plan with large spacious windows. This home can also function as a watch tower.
Treehouse with a Water Slide
Players looking for a more adventurous and challenging build should consider attempting this treehouse design by TSMC. A large waterslide cascades off of the side of a one-story home tucked into a tall tree. This treehouse may not be the most beginner-friendly, so try this one if you are an intermediate builder.
Treehouse with Front Porch & Swing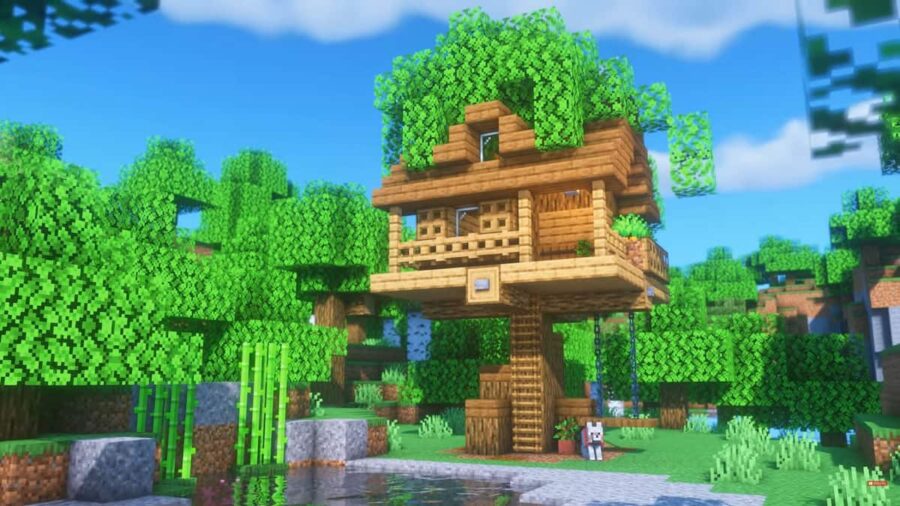 This quaint build designed by Heyimrobby creates an easy-to-achieve homey cottage with an overgrowth of leaves on the roof. Any beginning player can succeed at making this treehouse, even though it may look intricate and beautiful. The added addition of a swing at the base of the house creates an even more warm feeling.
Mansion Treehouse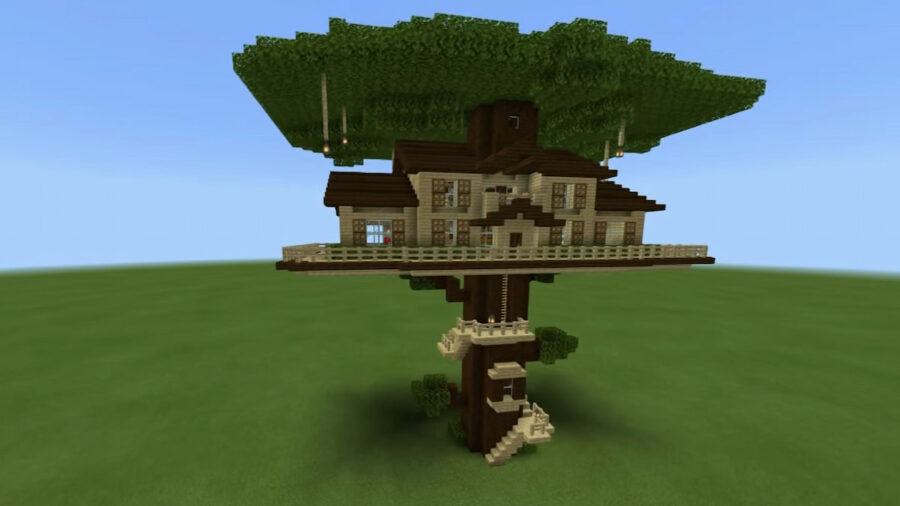 If you're not the type of player that's into the idea of rustic designs or cabin decor, try out this treetop mansion designed by TSMC. The design does not sacrifice style, keeping its architectural integrity while propelled high into a tree. This space is large and enough to use as a multifunctional home.
Want to read more about Minecraft ideas? If so, check out 6 Best Minecraft Bedroom Ideas on Pro Game Guides.